*PLEASE DO NOT* purchase this item for $1.00
This beautiful jewelry box is NOT FOR SALE, but I want you to see it -
This is an example of what I could create for you.
I'd be happy to decorate a custom jewelry box for you!
* * * * * * * * * *
I could take YOUR jewelry box you already own and embellish it similarly,
in a way to emphasize the beauty of YOUR jewelry box.
If I were to embellish *YOUR* jewelry box, the cost would depend on the number and type of shells you prefer and the amount of my time needed to create a beautiful item for you.
Send me a photo of YOUR jewelry box and details if there are specific shells you would like me to use. Dark colored shells, light colored shells, pearlized / irridescent, etc. Otherwise I will use my creativity to select shells that best compliment your jewelry box.
OR, I could find a jewelry box to embellish for you- your choice of colors, shells, etc.
Either way, we would agree on a price before the creating begins!
The shipping charge will depend on the weight and packaging of the finished creation.
----------------------------------------------------
*** See my other jewelry boxes for ideas...
https://www.etsy.com/listing/122160304/jewelry-box-seashell-covered-box?ref=shop_home_active_2
https://www.etsy.com/listing/66748993/jewelry-box-cherrywood-sand-dollar-and?ref=shop_home_active_3
https://www.etsy.com/transaction/152654902?
https://www.etsy.com/transaction/10040136?
-----------------------------------------------------
This Jewelry Box holds a special place in my heart as it was my first project, so I must keep it for myself! A favorite Estate Sale find from a very grand old house in South Tampa that was fun to explore!
This is a wonderful jewelry box made of beautiful wood, I intentionally didn't cover the entire top, sides or back of the box so the beauty of the wood can be appreciated. The colors of the shells accent the wood tones very nicely.
Dimensions: 16"w 12"h 10"d
* * * * * * * * * * * * * *
*No live seashells or endangered sea life have been used in my creations.*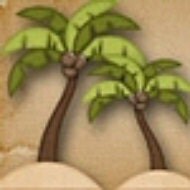 Julie
Custom Jewelry Box , YOUR Jewelry Box CUSTOM Decorated with Sea Shells, COQUILLAGE - Custom Order
Listed on Nov 18, 2015
2194 views