SALE = enter code 15PERCENT for 15% off on all Orders!!!! - 10% off and FREE shipping on all BoS orders: message us to start your consultation and lock in your deal!
Build your own , Book of Shadows, Grimoire, Spell Book, or Book of Mirrors/Journal!
·:*¨¨*:·.We also proudly announce our flexible LAYAWAY PROGRAM! With 25% of the total purchase as your down payment, YOU get to set the dates and amounts to pay the balance! Making it possible for EVERYONE to get their dream Tome! Simply let us know you wish to use this option and we will give you the details!.·:*¨¨*:·.
This Book of Shadows is made to look as though it was pulled from the flames. The picture shows one in black crushed velvet cover, red and black brocade end leaf accents, aged vellum with flame deckle edges, a silver pentacle with floral designs and ribbon page makers. Overall size is 9" x 12", with 300 sheets (600 front and back) of 8.5x11 paper. The binding for this price comes in high quality steel chicago post screw post - this method allows you to remove/rearrange pages as desired. *No animal products are used in this BOS, even our high quality archival adhesives are natural and plant based. (if you would like to upgrade to a sewn bound BOS please email us for pricing)
*´¨)
¸.·´¸.·*´¨) ¸.·*¨)
(¸.·´ (¸.·`*How does it work?
~Simply go through the 5 steps below and choose your preference from each category.
~Send us a message with your choices from each category so we can create your unique book, exactly the way you want it!
~Once we get your message we will write you back to confirm the details and when everything is clarified, we will give you a link to your very own listing showing your selections.
~Look over your listing to make sure it is accurate; then simply use the order button to purchase, and we will get started creating your sacred book!
*´¨)
¸.·´¸.·*´¨) ¸.·**¨)
(¸.·´ (¸.·`STEP 1 - Choose your spine shape:
- Round (second picture)
-Square (first and third pictures)
*´¨)
¸.·´¸.·*´¨) ¸.·**¨)
(¸.·´ (¸.·`STEP 2 - Choose your velvet color - use the drop down or write to us for pictures.
~You can also choose flat panne velvet (as apposed to the crushed velvet in the picture).
*Real Silk velvet is available for an additional fee.
*Velvet can be hand etched with symbols (like pentacles etc) also please message for pictures and pricing.
*´¨)
¸.·´¸.·*´¨) ¸.·**¨)
(¸.·´ (¸.·`STEP 3- Choose your end leaves:
This is the inside of the outer cover. Can be a custom image either provided by you or designed by us for you. Velvet - most colors/styles available (can be custom etched with almost any image). Other fabric in any print. Fancy paper - thousands of styles/colors available from papyrus to traditional hand marbled.
*´¨)
¸.·´¸.·*´¨) ¸.·**¨)
(¸.·´ (¸.·`STEP 4 - Choose your ornamental embellishment from the picture above and tell us the # of the one you would like on your BOS. Or choose the aged/distressed/wrinkled look!
***if you choose not to have an ornamental embellishment you may choose 1 feature in its place for no extra fee (for example, ribbon page markers or spine ribbing as seen above)
*´¨)
¸.·´¸.·*´¨) ¸.·**¨)
(¸.·´ (¸.·`STEP 5 - choose up to 5 colors for ribbon page markers
*charms and gemstones for ends of markers available - please email for pics and pricing)
Paper = This book automatically comes with Recycled Opaque Aged Vellum paper which is a nice 50lb weight and is the best choice for Flame Deckling because it doesn't smudge all over the sheets. It's also great for scrap-booking type applications.
***If you'd like different paper choices, email us for availability and pricing. All colors available. Pictures of paper available, just ask! :)
*´¨)
¸.·´¸.·*´¨) ¸.·*¨)
(¸.·´ (¸.·`*All books are created by hand from start to finish, and ritually cleansed/blessed before being sent to their permanent home. They are heirloom quality, and meant to be passed down to future generations.
Your custom BOS is not a stock item, when you buy this book we will be making it especially for you, this takes time, as we are also making special one's for others! Please see our shop policies for our current production/shipping times.
~blessings~
For larger versions of this BOS please see our other listings :
https://www.etsy.com/listing/101500804/giant-hand-sewn-burning-times-tome
https://www.etsy.com/listing/98983346/burning-times-tome-19x25-book-of-shadows
●▬▬▬▬▬▬▬▬▬▬▬▬▬▬▬▬▬▬▬▬▬▬▬▬▬▬▬▬▬▬▬▬▬▬▬▬●
*~*~*~*~*~*~*~*~*~*~*~*~*~*~*~*~*~*~*~*~*~*~*~*~*~*~*~*~*~*~*~*~*~*~*~*~*~*
●▬▬▬▬▬●●▬▬▬▬▬●●▬▬▬▬▬●●▬▬▬▬▬●●▬▬▬▬▬●●▬▬▬▬▬●
●●● PAYMENT INFORMATION ●●●
●Payment plans available! Please review our policies and message us for details. If you have placed a custom item on a payment plan, materials will be gathered during payments, however it will NOT be constructed until final payment is made.
http://www.etsy.com/shop/MagickallyMade/policy?ref=ls_policies
●We accept full payments through Paypal,Credit cards and Etsy gift cards. The "other" option is for pre-negotiated payment plans only.
●▬▬▬▬▬▬▬▬▬▬▬▬▬▬▬▬▬▬▬▬▬▬▬▬▬▬▬▬▬▬▬▬▬▬▬▬●
●●● SHIPPING INFORMATION ●●●
●INTERNATIONAL BUYERS - We can and will ship to you! Please email us before purchasing so we can get an exact shipping quote for your item.
●Message us for alternate shipping rates (eg overnight) PRIOR to purchase please. We check our messages often and respond asap.
●▬▬▬▬▬●●▬▬▬▬▬●●▬▬▬▬▬●●▬▬▬▬▬●●▬▬▬▬▬●●▬▬▬▬▬●
*~*~*~*~*~*~*~*~*~*~*~*~*~*~*~*~*~*~*~*~*~*~*~*~*~*~*~*~*~*~*~*~*~*~*~*~*~*
●▬▬▬▬▬▬▬▬▬▬▬▬▬▬▬▬▬▬▬▬▬▬▬▬▬▬▬▬▬▬▬▬▬▬▬▬●
Please visit our Facebook page or Blog to see a gallery of our work: http://www.facebook.com/pages/Magickally-Made/143613462356914?sk=photos_albums
http://www.MagickallyMade.blogspot.com
http://magickallymade.tumblr.com/
●▬▬▬▬▬▬▬▬▬▬▬▬▬▬▬▬▬▬▬▬▬▬▬▬▬▬▬▬▬▬▬▬▬▬▬▬●
°º©©º°¨¨¨¨¨¨°º©©º°¨¨¨¨°º©©º°¨¨¨¨¨°º©©º°¨¨¨¨°º©©º°¨¨¨¨°º©©º°
Copy Right 2013 Magickally Made. All Rights Reserved. No original products, images or text may be copied, reproduced, or published in part or in whole (936). http://creativecommons.org/licenses/by-nc-sa/3.0/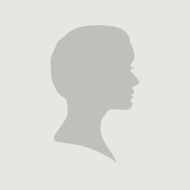 SHOP ANNOUNCEMENT
SALE - 9x12 Velvet "Burning Times" Book of Shadows, made to order, custom made BOS, Grimoire, spell book, journal, blank, vegan
Overview
Handmade item
Materials:

velvet, pentacle, deckled parchment, hemp cord, altar tile, ribbon

Made to order
Feedback: 107 reviews
Only ships to United States from Illinois, United States.
Listed on Apr 4, 2015
1834 views