1/2 strand, Multi Tourmaline Faceted Rondelles, 3mm Sparkling Semi Precious Gemstone

These Tourmaline Faceted Rondelles measure approximately 3mm in diameter, have a high luster with good polish and faceting creating alot of sparkle . The gem colors are lightly saturated in hues of pink, green, yellow, mint and colorless for the majority of the warmly colored group of well made and transparent tourmaline gemstones.

You will receive 1/2 strand, (7 inches) 3mm beads
Quality -High
100% Genuine Semi Precious Gemstone


Tourmaline beads are recognized for having the widest color range of any gem and for lightly or deeply saturated hues of Colorless, pink, red, yellow, brown, green, greenish blue, blue (Indicolite), violet, black, bicolored and multicolored. Known since antiquity in the Mediterranean region - Tourmaline was named in 1703 by Dutch traders who gave the gemstone a Sinhalese name, `Turamali` , thought to mean `stone with mixed colors`. Tourmaline is a crystal silicate mineral compounded with elements such as aluminum, iron, magnesium, sodium, lithium, potassium which produce a beautiful and vast color palete. Tourmaline is mined in Brazil, Afghaniatan, Australia, Burma, India, Madagascar, Malawi, Mozambique, Namibia, Nepal, Nigeria, Pakistan, Russia, Zambia, Zimbabwe, Sri Lanka, Tanzania, US, Zaire, Italy, and Switzerland.
Learn more about the shop and process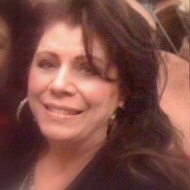 Ellena
1/2 strand, Multi Tourmaline Faceted Rondelles, 3mm Sparkling Semi Precious Gemstone
Listed on Sep 30, 2016
1427 views