A small pitcher suitable for serving cream with coffee or syrup with breakfast. This mini pitcher has been cut in my curve pattern and glazed in a bright amber, in high gloss and satin matte glazes of the same color. This vessel was hand thrown, trimmed, and then dissected and immediately assembled to give a distinctive and unique quality. The foot has been diamond polished beyond 3000 grit for an incredibly smooth, almost glasslike finish.

Although the piece looks fragile, it is actually quite resilient. Of course the glaze is lead free and food-safe, also easy to clean. Although the finish will not be adversely affected by the dishwasher, the friction between items may cause the work to be damaged. I would call it dishwasher safe but happier to be handwashed.

This pitcher is 4 by 2.5 by 4.75 inches tall and holds 11 Oz.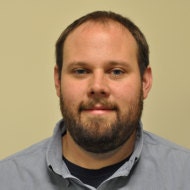 Jeff Campana
Mini Cream Pitcher Amber Curve Design
---