Lyra is a sweet, feminine amber perfume melding juicy rinds with jasmine and ylang ylang at the heart. There are soft lilac notes in this fragrance which are the result of the finely tuned chemistry of florals interacting within the orchestration. This is the best selling perfume at my workshop in Agoura Hills, CA. More "perfume details" can be found below.
Samples of Lyra in these sets:
http://etsy.me/UzR4mp
˜˜º˜˜˜˜˜˜˜˜˜˜˜˜˜˜˜˜˜˜˜˜˜º˜˜˜˜˜˜˜˜˜˜˜˜˜˜˜˜˜˜˜˜˜º˜˜˜˜˜˜˜˜˜˜˜˜˜˜˜˜˜˜˜˜˜º˜˜
ITEM DETAILS including MEASUREMENTS + MATERIALS
~ In the same tradition of the gourmet artisan culinary arts, I make these nature fragrances by hand using the highest quality natural raw materials. Botanical, natural perfume is a vital item, created by my hands with real plant materials.
~ These pretty compacts are made here in the USA from vintage molds that go back to the 1940's. Each one has been plated with a special finish to create an antique quality. No lead or nickel have been utilized.
~ The pan contains approximately 7.5 grams, over 2 ounces, of solid perfume by weight. The compact measures 2-5/8" x 1-5/8" x 1/2" deep.
~ I pour each solid perfume into a separate vinyl coated aluminum pan that fits inside within the metal compact. This insures lasting performance and the option to replace with a fresh tin when all used up.
~ The case is placed in a hand crochet pouch by Martha of TwoKnit and then into a decorated purple gift box with four little information cards. Perfect as a special, nature infused gift to oneself or someone special.
~ The design on the face of this oval case features a tapestry-like texture which evokes another era.
~ This is one of the high end price points of Lyra as a solid perfume.
~ If you prefer minimal packaging please leave me a note stating what you would like included.
~ The beeswax in the solid perfumes comes from Ojai, California beeswax from the two colonies of feral honey bees I am guardian to.
~ Contact me if you have any questions, I am here to serve you:
http://www.etsy.com/convo_new.php?to_username=illuminatedperfume
˜˜º˜˜˜˜˜˜˜˜˜˜˜˜˜˜˜˜˜˜˜˜˜º˜˜˜˜˜˜˜˜˜˜˜˜˜˜˜˜˜˜˜˜˜º˜˜˜˜˜˜˜˜˜˜˜˜˜˜˜˜˜˜˜˜˜º˜˜
BOTANICAL PERFUME
All these perfumes are made with pure, vital essential oils, also used are co2 extracts, absolutes and my very own plant infusions. I DO NOT use animal products, nature identicals, fragrance oils, etc. I DO use products from bees and essences from the Ocean like Seaweed and Seashells.
"Derived from Nature, for Nature, to Restore our own Essential Nature."
As mentioned above, botanical perfume is NOT like products labeled as "natural" and most other fragrances on the market, they ARE like really complex aromatherapy blends. I highly recommend ordering a cute sample set if you need to make sure that BOTANICAL is the enlightened path for you or your gift recipient. Sample sets are available here:
http://etsy.me/1gQpKuv
˜˜º˜˜˜˜˜˜˜˜˜˜˜˜˜˜˜˜˜˜˜˜˜º˜˜˜˜˜˜˜˜˜˜˜˜˜˜˜˜˜˜˜˜˜º˜˜˜˜˜˜˜˜˜˜˜˜˜˜˜˜˜˜˜˜˜º˜˜
FROM OUR FANS & Perfume Bloggers:
"I cannot get enough of Roxana's perfume. The care taken in the presentation alone is amazing. And the feeling of putting these beloved fragrances on is absolutely sacred." ~Mindy
"Exquisite...silky, heavenly scents that melt into my skin. Not too strong...just enough that if I want someone in my personal space, they can smell the luxurious scent."
~ Andrea
"A rich, full-bodied, sweetly tinged amber, floral fragrance that evokes the essence of Fall with its warm sensuality. Through a veil of tropical flowers, the amber and somewhat licorice tinted base glows leaving a dry down trail of light citrus so as not to allow the amber to overpower." and "The glowing amber floral fragrance exudes an ethereal waft of a bonfire note arising then transitioning in a light citrusy orange drink at the end of my sensory-awakening tramp in the cool, late October forest."
~ Victoria Austin in Sniffapalooza Magazine
˜˜º˜˜˜˜˜˜˜˜˜˜˜˜˜˜˜˜˜˜˜˜˜º˜˜˜˜˜˜˜˜˜˜˜˜˜˜˜˜˜˜˜˜˜º˜˜˜˜˜˜˜˜˜˜˜˜˜˜˜˜˜˜˜˜˜º˜˜
PERFUME DETAILS:
Fragrance families: Floriental
Notes: Jasmine, Ylang Ylang, Lilac, Vanilla and Citrus
Ylang ylang and jasmine essences are associated with femininity and sensuality. In aromatherapy circles these two aromas are considered relaxing, euphoric and strong aphrodisiacs. The word aphrodisiac comes from the name of the Greek Goddess of love and beauty, Aphrodite. There are a total of twenty different essential oils, absolutes and C02 extractions in this perfume.
The inspiration for Lyra began with a unique fragrance created for my daughter Eve (Evangeline). Since I do not replicate custom perfume formulas, I swapped out a few of the essences in the top, middle and base and added new ones. we choose the name Lyra while we were reading "The Golden Compass."
˜˜º˜˜˜˜˜˜˜˜˜˜˜˜˜˜˜˜˜˜˜˜˜º˜˜˜˜˜˜˜˜˜˜˜˜˜˜˜˜˜˜˜˜˜º˜˜˜˜˜˜˜˜˜˜˜˜˜˜˜˜˜˜˜˜˜º˜˜
MORE
Gifting pure and vital perfumes is a beautiful act of love for oneself, a beloved or special individual. Bestowing an illuminated perfume also supports organic agriculture and the arts speaks volumes.
In floriography, the Victorian language of flowers, tussie mussies or nose gays were given to a beloved to convey a message. Small floral bouquets were gifted to a beloved as a piece of poetry that appealed to the eyes and the sense of smell. The word posy was first written as poesy referring to poetry.
The experience of wearing and applying this natural treasures is very sensual, relaxing, uplifting and has the potential of transporting you on an olfactory journey into realms of memory, other lifetimes, etc.
˜˜º˜˜˜˜˜˜˜˜˜˜˜˜˜˜˜˜˜˜˜˜˜º˜˜˜˜˜˜˜˜˜˜˜˜˜˜˜˜˜˜˜˜˜º˜˜˜˜˜˜˜˜˜˜˜˜˜˜˜˜˜˜˜˜˜º˜˜
FIND ROXANA
> illuminatedperfume.com
>> updates http://bit.ly/1nFEMEG
>>> follow me on instagram.com/illuminatedperfume/
Learn how to make your own botanical perfumes here:
https://courses.aromaticstudies.com/art-of-botanical-perfume/
Watch the video about my work:
https://www.etsy.com/shop/IlluminatedPerfume#about
˜˜º˜˜˜˜˜˜˜˜˜˜˜˜˜˜˜˜˜˜˜˜˜º˜˜˜˜˜˜˜˜˜˜˜˜˜˜˜˜˜˜˜˜˜º˜˜˜˜˜˜˜˜˜˜˜˜˜˜˜˜˜˜˜˜˜º˜˜
Enjoy, bee happy, anoint yourself often and share the botanical way of perfumery!
˜˜º˜˜˜˜˜˜˜˜˜˜˜˜˜˜˜˜˜˜˜˜˜º˜˜˜˜˜˜˜˜˜˜˜˜˜˜˜˜˜˜˜˜˜º˜˜˜˜˜˜˜˜˜˜˜˜˜˜˜˜˜˜˜˜˜º˜˜
Learn more about the shop and process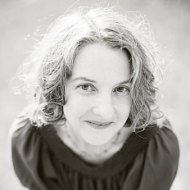 Roxana Villa
Frequently asked questions about IlluminatedPerfume
Lyra Solid Natural Perfume in Oval Case - A transportive nature elixir - Botanical fragrance featuring a floral heart - Mothers Day Gift
---
Overview
Handmade item
Materials:

local beeswax, essential oils, infused plant matter, natural perfume, solid perfume, jasmine, ylang ylang, jasmin, aromatherapy, vanilla, organic jojoba oil

Ships worldwide from

United States

Feedback: 3909 reviews
Favorited by: 1130 people
Listed on Feb 2, 2017
3855 views