:::: RESERVED for Kelly Tedesco ::::
:::: RESERVED for Kelly Tedesco ::::
:::: RESERVED for Kelly Tedesco ::::
~ This listing is for the (12) gourmet salt sampler in 52mm tins.
::: packaging :::
Solid 52mm tins ( 2" diameter & .7" height ) with printed label on top & ingredients on the bottom. Tins are shrink wrapped with an easy-to-open pull tab.
:::: The amount of salt in the tin will vary from .5oz to 1 oz (14g to 28g). ::::
::: ATTENTION: Most of these salts are coarse - Use in a grinder or mortar & pestle :::
~ Alaea Hawaiian: the traditional Hawaiian table salt used to season and preserve Alaea Hawaiian Sea Salt is non-processed and rich in trace minerals - MED COARSE (v)
~ Alderwood Smoked: Pacific Sea Salt is slow smoked over real alderwood, giving it an authentic, clean smoke flavor. Delicious for smoke salmon and other meats - COARSE (v)
~ Applewood Smoked: has a subtle fruit wood flavor that is mild enough to use with fish, shellfish, and poultry. Pork, sausage, ham, and bacon are also delicious when cooked or cured with this smoked salt. - MED COARSE (v)
~ Bolivian Rose: hand harvested from the Andes Mountain range in Bolivia - COARSE (v)
~ Black Sea Salt (Kala Namak): a special type of Indian mineral salt (v)
~ Curry: the best blend of spices combined with sea salt to create this unique fusion - fragrant and delicious with vegetables, eggs, chicken, tofu, seafood - the possibilities are endless - FINE
~ Hawaiian Black Lava: stunning black color and silky texture - solar evaporated Pacific sea salt is combined with activated charcoal which compliments the natural salt flavor and adds numerous health benefits to the salt - MED COARSE (v)
~ Hibiscus: this unique salt has a wonderful flavor ideal for fish, meat and game - made with aromatic organic hibiscus flowers and sea salt - FINE (v)
~ Himalayan Pink: rich in minerals and iron - COARSE (v)
~ Kosher: clean and more even taste than table salt with no additives - COARSE (v)
~ Pure Atlantic Sea Salt: completely unrefined - pure ocean pure flavor - COARSE (v)
~ Vintage Merlot: sea salt & merlot wine - MED COARSE (v)
(v) vegan
::: Heartfelt gift ideas :::
anniversary :: birthday :: graduation :: just because :: spouse :: thank you
Please let us know if you would like a gift tag with your personal message.
::: Enter my shop here:
http://www.etsy.com/shop/CraigsMarket?ref=si_shop
:::
** Remember to store your dry rubs in a cool, dark place. Spices will last much longer when they are kept away from light, heat and moisture.
::: Please do not copy my pictures or content without my written permission. ::::
******************************
:::: SHIPPING ::::
Please see shop announcement for current shipping times,
http://www.etsy.com/shop/CraigsMarket?ref=pr_shop.
Ships through the U.S. Postal Service - Priority mail with tracking to addresses within the United States.
For questions regarding shipping please check the shipping policies section by clicking here:
http://www.etsy.com/shop/CraigsMarket/policy
******************************
Thank you for shopping in my Etsy store!
Learn more about the shop and process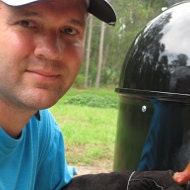 Chef Craig
RESERVED for Kelly Tedesco - This is a reserved listing only
Listed on Nov 27, 2013
975 views