<><><><><><><><><><><><><><>
Designer: IHeartBride Made in USA
Model #V-1BL EDRIA
Style: One Tier, Jeweled/ beaded lace/ Gathered at top with high quality metal comb.
Materials: Bone Cart Lace (Pearls) High Quality Bridal Illusion
Color: White or Ivory
Size Shown in Pictures: Cathedral Length 110" Length / 90" Width
Availability : Any color and size must be pre-ordered. Please allow up to 4 weeks for delivery. Rush Order Available: Please contact us with your location and wedding date.
<>IMPORTANT INFO ABOUT THIS VEIL<>
Mantilla Style
https://www.etsy.com/listing/109953256/luxury-mantilla-style-chapel-length
Lace Edge Style
https://www.etsy.com/listing/109958559/luxury-lace-edge-bottom-fingertip-length
<><>Matching Caplets<><>
https://www.etsy.com/listing/108158658/fancy-bridal-capelet-beaded-lace-cape
https://www.etsy.com/listing/109952499/luxury-long-bridal-capelet-beaded-lace
<><>CUSTOM DESIGN GUIDE FOR V-1BL EDRIA<><>
1. Choose Tiers
a) 1 Tier
b) 2 Tier
c) Drop Veil Style
d) Mantilla Style
2. Choose Desired Lengths (First/Second Tier)
a) Shoulder 19-20"
b) Elbow 27"
c) Fingertip 41"
d) Waltz 61"
e) Sweep 75"
f) Chapel 90"
https://www.etsy.com/listing/109953256/luxury-mantilla-style-chapel-length
g) Cathedral 110"
h) Royal Cathedral 130"
3. Choose Color:
a) White
b) Ivory
Contact us for a price quote with the answers from choices one to three.
<><><><><><><><><><><><><><><><><>
<><>2014 IHEARTBRIDE COLLECTION<><>
<><><><><><><><><><><><><><><><><>
The 2014 IHeartBride Collection features veils and boleros that are customizable to your specific needs. Our specialty is to collaborate with our brides to create the perfect veil or bolero to complement your gown seamlessly. Our exclusive designs combine our client's dreams and transform them into reality with IHeartBride's distinctive style. IHeartBride is committed to enhance the over-all look of your wedding gown and transform it into a stunning work of art. IHeartBride is 100% made in USA.
If you are interested in a custom designed veil or bolero, please do not hesitate to contact us. We offer you the finest workmanship and luxurious fabrics to meet the couture industry standards.
Please contact us with all the specifics and ultimately what you envision.
a) Wedding gown model/pictures (detailed pictures)
b) Color/fabrics of your gown (You can also send us swatches)
c) Wedding Date/Location/Setting (ex. Beach, Cathedral …)
<><><><><><><><><><>><><><><><><><><><>>
<><>IHEARTBRIDE SILK TULLE COLLECTION<><>
<><><><><><>>>><><><>><><><><><><><><><>
IHeartBride specializes in silk tulle; therefore we offer a diverse selection to accommodate every bride's request. Please review the silk tulles we carry by the silk width, and characteristics.
<><><><><><><><><><><><>>
<><>RETURN POLICY<><><><>
<><><><><><><><>><><><><>
IHeartBride does not accept any returns on any custom bridal couture. We collaborate with our brides from the very beginning; therefore, we rely on all the details you provide, as well as accurate measurements. Before shipment, we carefully inspect every order to ensure it is exactly what you have ordered, and the order is in perfect condition. After you receive your Bolero or Veil, and are in need of any revisions, please send it back for any changes courtesy of IHeartBride. IHeartBride does not accept any returns on cut yardage of silk tulle.
<><>><><><><><><><><><><><>
<><><><SHIPPING<><><><><><>
<><><><><>><><><><><><><><>
USA SHIPPING $7.99 Flat Fee (includes insurance).
We ship via USPS Priority mail (2-4 business days).
Contact us for a FedEx Shipping Quote for faster shipping times.
INTERNATIONAL SHIPPING
IHeartBride only recommends Express Mail (8-10 Business Days) shipping to International locations. Express mail ensures speedy delivery and a full insurance claim for your item. It is the buyer's responsibilities for any VAT taxes. We will not claim item as a "gift" because of insurance rights. Therefore, we offer a no-risk policy for international shipments. For all of our international clients we claim full value, to guarantee full insurance. Thank you for your understanding.
FedEx is also recommended for countries (Chile, Germany, Italy, Singapore and South Africa)
<><><><><><<>><><><><><><><>
<<><><CONTACT US<><><><><>>
<><><><><><><><><>><><><><>>
Feel free to contact us at any time! We are located in California (Pacific Standard Time).
Our location is not open to the public. All our orders and inquiries are only online.
FACEBOOK: www.facebook.com/IHeartBride * Be our friend on Facebook to see photos of IHeartBride's happy brides!
TWITTER: https://twitter.com/IHeartBride
PINTEREST: http://pinterest.com/iheartbride - Visit our pinterest board to see more information about our 2014 Collection!
<><><><><>><>><><><><><><><><><><>
<><> FAQ's Frequently Asked Questions<><>
<><><><><><><><><><><><><><><><><><>
1. Do you accept custom orders?
Yes, we accept custom orders. Please give us as much details as possible. Let us know the wedding gown you are wearing, any photos you can provide would be best. Please send us close-up photos, so we can match the fabrics as closely as possible.
2. How do you proceed with a custom order?
We can set up a personal listing for you to purchase, or you can purchase an item from our current collection, and we will customize the veil/bolero according to the changes you desire.
3. Do you make the veil/bolero standard sizes, or are they made to order?
Our items are made to order. It is imperative for us to custom make the items to your exact size, for the perfect couture fit. This ensures the best fit for your most special day.
4. Do you need measurements?
Yes, after you purchase our item, we send you a measurement chart. All you need to do is fill in the blanks. Please have a friend to help you, since some measurements are taken from the back. Use a cloth style measuring tape using inches. Please also wear all the undergarments you will be wearing on your most special day.
5. Can we order swatches before we order?
Yes, please let us know which swatches you desire. We charge a fee depending on which ones you request. The fee covers the material and shipping charge. We will then send you an invoice of a nominal fee via PayPal, so please include your email address with your message.
You can also send us swatches, so we have the ability to compare with all our fabrics. This is the best way to get the most out of the custom design process.
6. Is it possible to change or to give back the bolero/veil if it does not match with the dress, or the fit is to big/tight?
IHeartBride does not accept any returns on any custom orders. We must work together to achieve the look you want. From the beginning correspondence, please send us as much detailed information as possible. We work with wedding gowns and many different popular collections; therefore, we are familiar with the materials that would match/balance your wedding gown. If you need any size adjustments please send the veil/bolero back; unlimited courtesy of IHeartBride. We do accept exchanges in some cases. Any cut yardage of silk tulle cannot be returned.
7. Do you accept Rush Orders?
Yes, however, rush orders are accepted case by case. Therefore, please contact us with your wedding date and your location. We will determine if we will be able to proceed with your order and guarantee the time you have requested. A fee if any will be determined based on your request.
8. Do you have a public location?
No, IHeartBride currently does not have a location open to the public. our services are only available online.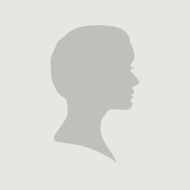 Eleanor
Luxury Wedding Grand Cathedral Jeweled Beaded Bridal Veil Bling Veil Sequined Veil Vintage Style by IHeartBride V-1BL Edria
Overview
Handmade item
Materials:

bone cart lace, lace, pearls, crystals, beads, tulle, bridal illlusion, lace edge veil, mantilla veil, iheartbride mantilla, iheartbride, sequin lace, bling veil

Made to order
Feedback: 160 reviews
Ships worldwide from California, United States
Listed on Nov 25, 2014
6799 views