This item sold on May 14, 2012.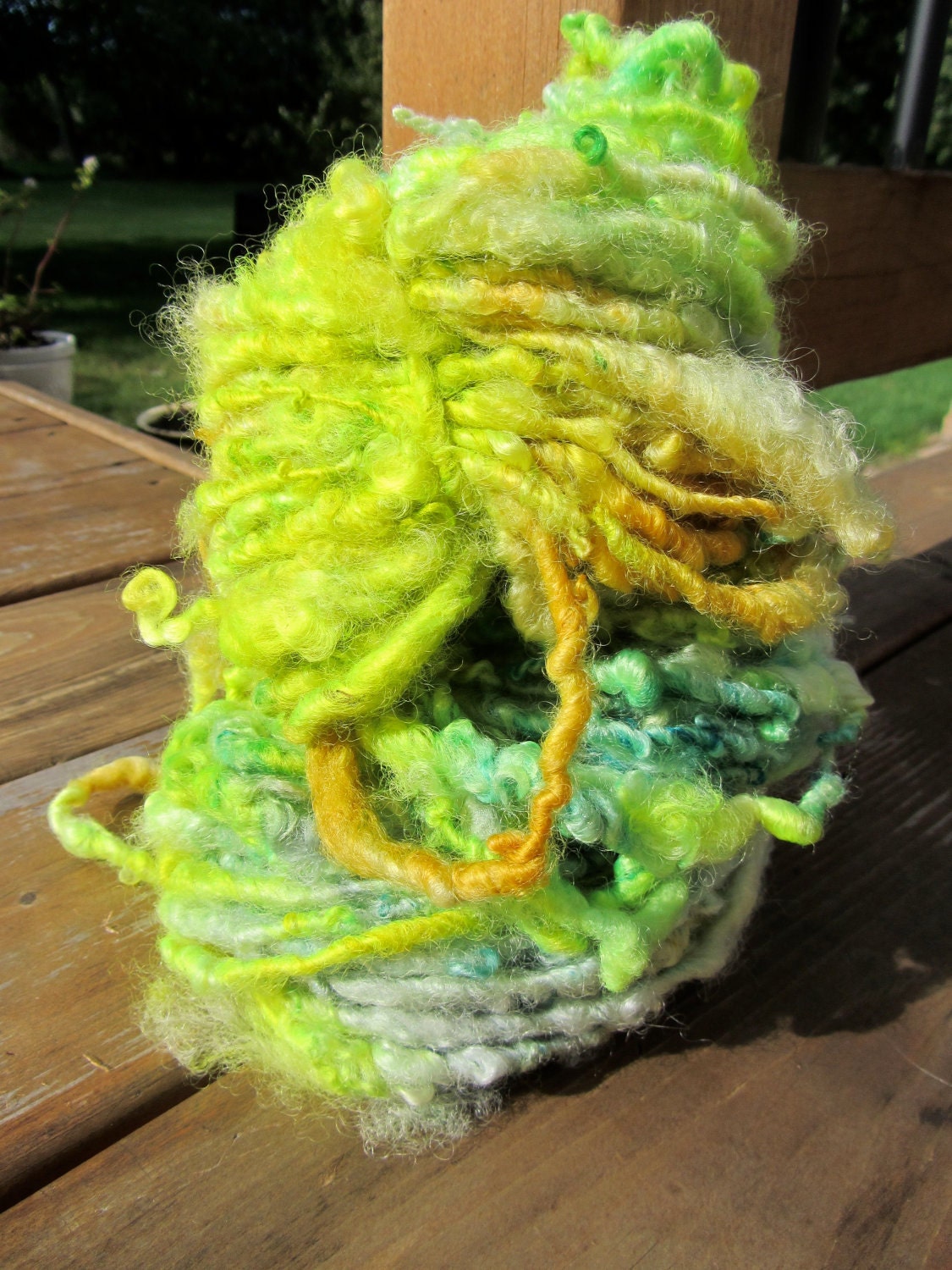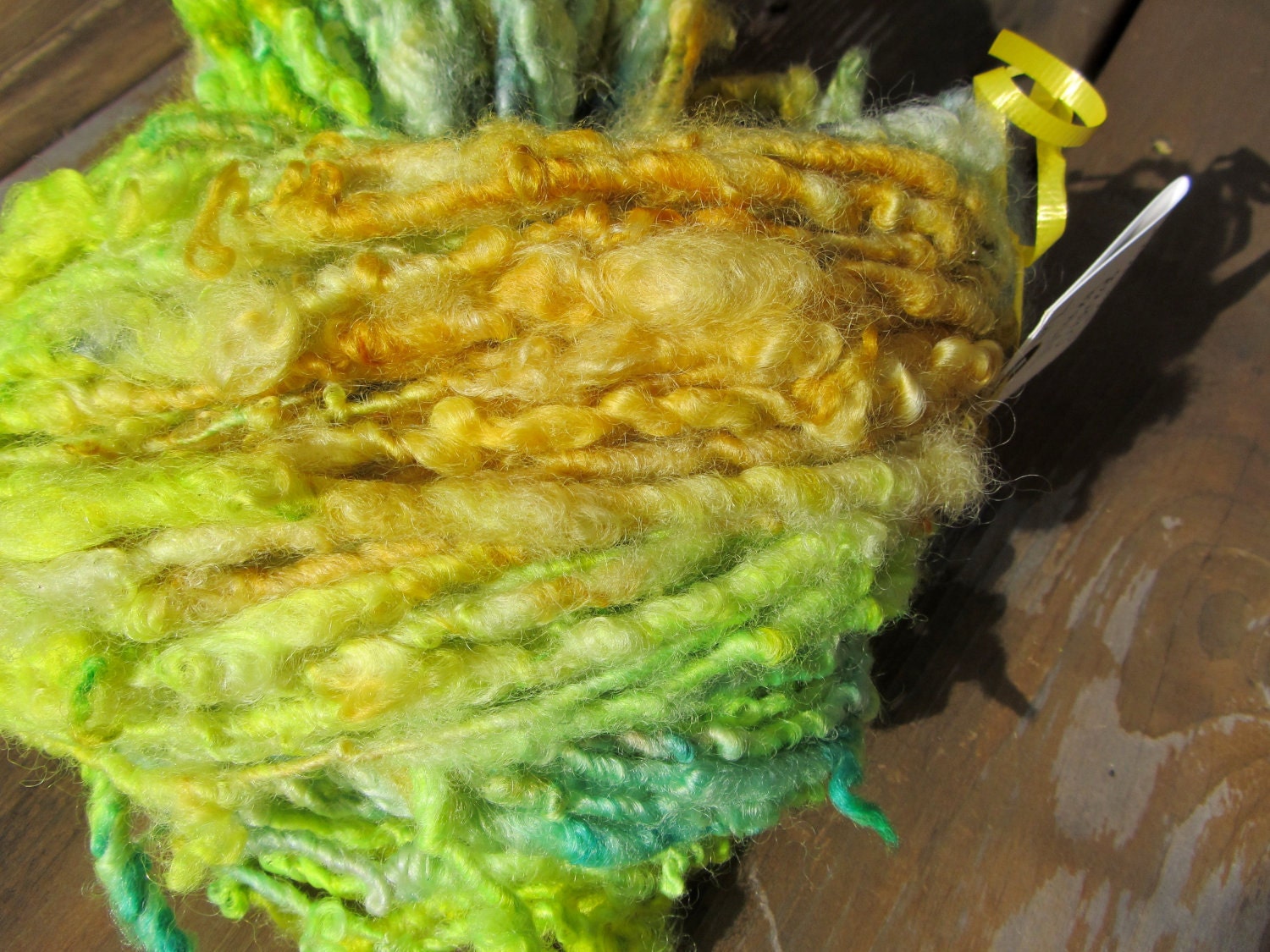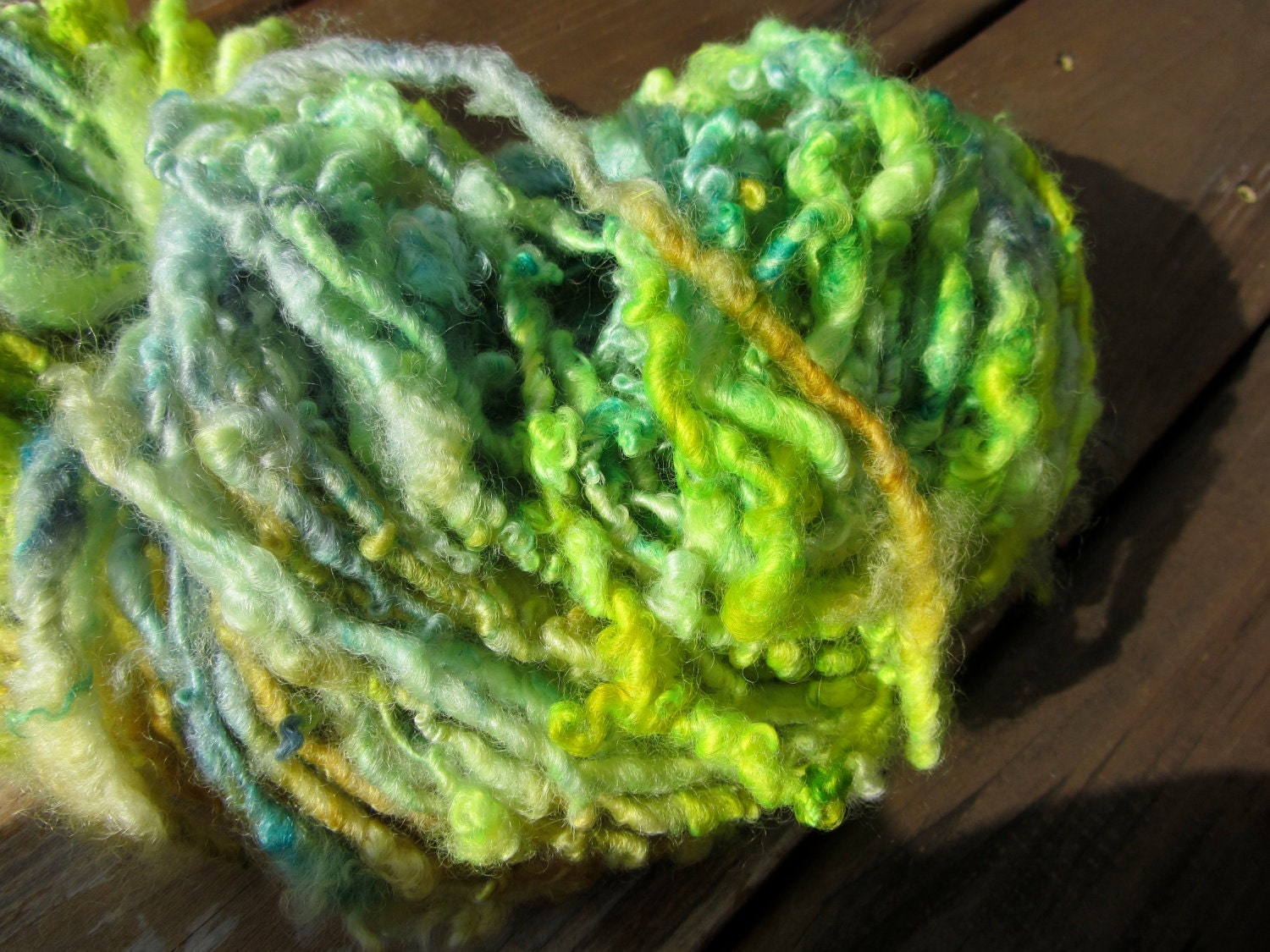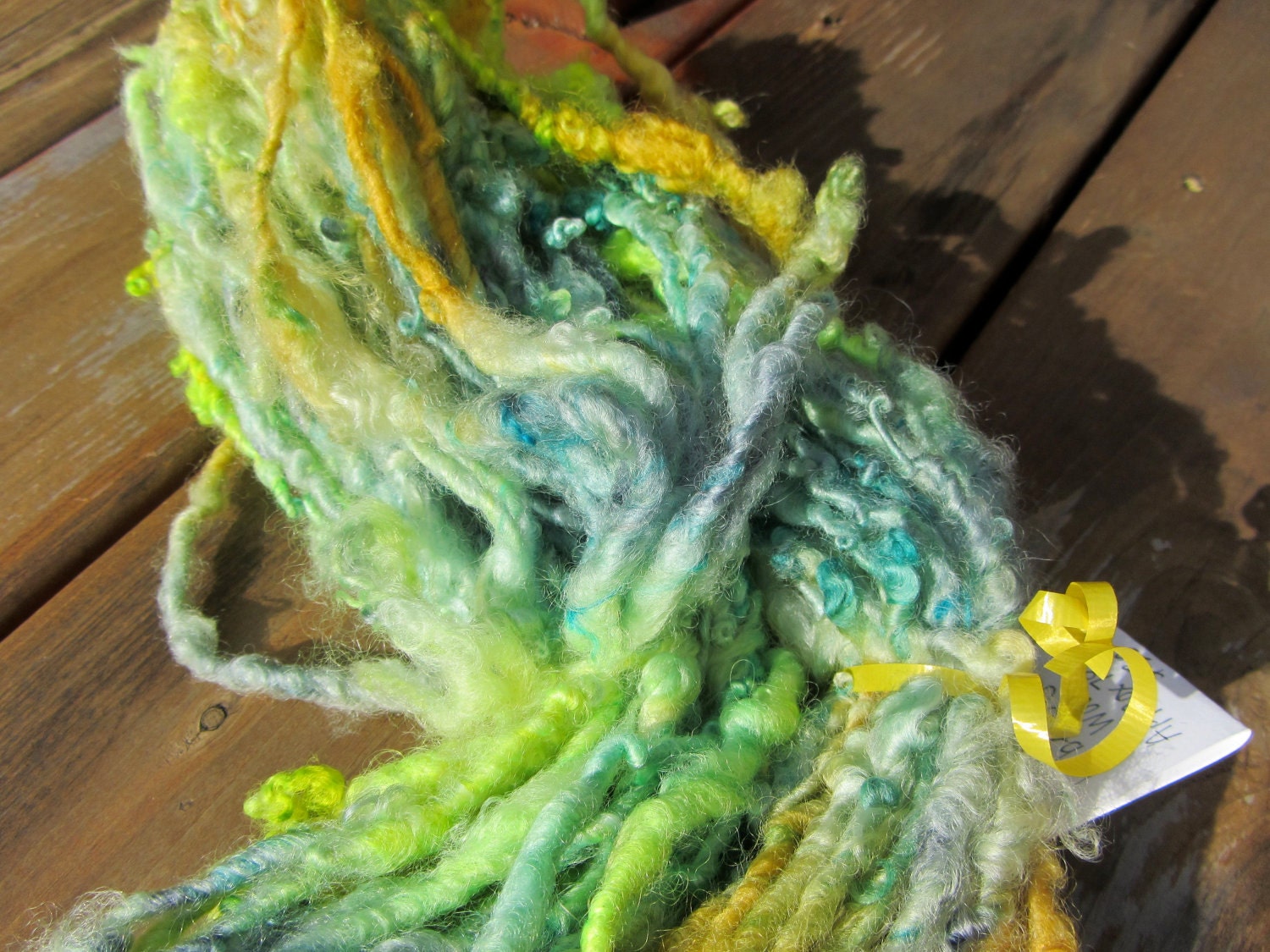 This yarn was spun with Raw Wool then washed & dyed (all by me of course lol) . Each lump of yarn is unique as people are. I don't keep dying notes so I can never produce the exact lump again ~ that's to not to say I can' t come close!

I had to Dye 2 of the same lump's for a consignment shop but the shop did not make it ~ normally I don't Dye 2 of a lump unless upon request!

Medium Spin with lot's of "Kink's" & "Coil's" throughout.
Approx. 78 yards

"Kink's" = slightly over spun yarn
"Coil's" =very over spun yarn

I have used as small as a size 8 knitting needles and as big as a 19. I like to use a 13-17 knitting needle and a L and up on the crochet hook.
ShockMeGood Twin Sister HandSpun and Hand Dyed Yarn
---