★★★ FREE GIFT ~ 4 BONUS STICKERS ~ LIMITED TIME OFFER!! ★★★
For a limited time, we will include a FREE SET of "JUST BORN, 1 week, 2 weeks and 3 weeks stickers" with every order of BabySmiles monthly photo stickers! :) The FREE set will match with the sticker design you ordered.
Hurry! This is a limited time offer and you can only get it at BabySmilesBoutique! :) You're getting a $5 Value pack for FREE and no additional cost for shipping. More importantly, it comes with our popular "Just Born" sticker that you can use on a newborn baby! Lots of our customers like our Just Born to 3 weeks stickers because baby grows so fast in the first few weeks and these stickers will help to capture the changes and create special memories :)
♥ If you like and want this limited time offer:
LIKE us on Facebook www.facebook.com/babysmiles2011 or
FOLLOW us on instagram.com/babysmilesboutique
♥.,¸¸,♥*¨¨*♥,¸¸,♥*¨¨*♥,¸¸,♥*¨¨*♥,¸¸,♥*¨¨*♥*¨¨*♥*¨¨*♥*¨¨*♥,¸¸,♥*¨¨*♥*¨
♥ Awww… so cute!!! What a wonderful way to capture your baby's milestones & fast growth in the first year of life! Our monthly photo stickers look absolutely adorable on babies for picture taking! They also make a perfect and unique gift for baby showers, mamas-to-be and new mommies! :)
♥ This listing is for TWO SETS of 16 stickers (Just Born, 1 week to 3 weeks, and 1 to 12 months) - READY to be put on a DAY 1 NEWBORN TWIN babies and capture those special memories! How sweet :)
Each sticker is 4" round and made of transparent or white sticker paper (your choice).
★ If you are having 2 BOY or 2 GIRL twins, you can leave a note at checkout to get only the BOY or GIRL stickers.
♥.,¸¸,♥*¨¨*♥,¸¸,♥*¨¨*♥,¸¸,♥*¨¨*♥,¸¸,♥*¨¨*♥*¨¨*♥*¨¨*♥*¨¨*♥,¸¸,♥*¨¨*♥*¨
♥ It's That Easy - Just Peel, Stick & Snap Pictures! ♥
Peel and stick the sticker on your baby's bodysuit or t-shirt on each monthly birthday, grab your camera and snap some pictures! After the photo session, you can peel off the sticker for scrapbooking.
Use these beautiful photos for scrapbooking, blogging, sharing on Facebook or online albums with friends & family so that they can watch your baby grow! At the end of first year, you will have a wonderful collection of baby pictures which are perfect for birthday invitations and calendars!
*Note: Please do not leave the sticker on baby unattended. Remove sticker before washing.*
♥.,¸¸,♥*¨¨*♥,¸¸,♥*¨¨*♥,¸¸,♥*¨¨*♥,¸¸,♥*¨¨*♥*¨¨*♥*¨¨*♥*¨¨*♥,¸¸,♥*¨¨*♥*¨
♥ BabySmiles Photo Stickers can be worn on ANY COLOR Clothing. We offer 2 types of sticker material, please CHOOSE the type that best suits your needs:
~~~ WHITE MATTE STICKERS ~~~
- is waterproof and drool proof
- looks best on any colored or patterned clothing and pops in photos! :)
★ Tips: Best to select "white matte stickers" if you are planning to use the stickers on "colored/patterned clothing".
~~~ TRANSPARENT STICKERS ~~~
- is drool and water resistant
- looks best on WHITE clothing
- when applied on white clothing, transparent stickers look so nice on pictures as if they are *PART* of the clothing. Just like an "iron on transfer" but without the work of iron on!
★ Tips: "transparent stickers" should be selected only when you use the stickers on "white clothing".
♥.,¸¸,♥*¨¨*♥,¸¸,♥*¨¨*♥,¸¸,♥*¨¨*♥,¸¸,♥*¨¨*♥*¨¨*♥*¨¨*♥*¨¨*♥,¸¸,♥*¨¨*♥*¨
☆☆☆ BUY WITH CONFIDENCE!!! BabySmiles Photo Stickers are all: ☆☆☆
☆ Printed by High-End Professional Laser Printers for High Quality and Vibrant Colors
☆ Printed at 300dpi for High Quality Resolution of Each Image
☆ Printed on Professional "Transparent" or "White" Sticker Paper (your choice)
☆ Water Resistant or Waterproof (depending on the sticker material you choose)
☆ Instructions included with every package ~ very easy to use ~ just peel the sticker, stick on an bodysuit or t-shirt and snap some pictures!
☆ Ship with Flat White Cardboard Envelope for Extra Safe Delivery (my stickers will never bend during shipment)
☆ Nicely packaged for Gift-Giving (each set of stickers are nicely cut out, placed in order, and sealed in a CRYSTAL CLEAR "CLEAR AS GLASS" cellophane package with detailed instructions). This package size is perfect to fit in most baby shower gifts!
NOTE: Please note that colors can vary slightly from different monitors. Printed colors may vary slightly from those seen on your monitor.
♥.,¸¸,♥*¨¨*♥,¸¸,♥*¨¨*♥,¸¸,♥*¨¨*♥,¸¸,♥*¨¨*♥*¨¨*♥*¨¨*♥*¨¨*♥,¸¸,♥*¨¨*♥*¨
☆ To add 13-24 MONTHS (2nd Year) Photo Stickers ☆
https://www.etsy.com/shop/BabySmilesBoutique?section_id=7594427&ref=shopsection_leftnav_4
☆ To add My First Holiday Stickers:
https://www.etsy.com/shop/BabySmilesBoutique?section_id=7609449&ref=shopsection_leftnav_3
☆ To add Mama-to-be Belly Photo Stickers:
https://www.etsy.com/shop/BabySmilesBoutique?section_id=7594427&ref=shopsection_leftnav_4
☆ Custom Baby Closet Dividers (Newborn - 3T) ☆
http://www.etsy.com/shop/BabySmilesBoutique?section_id=7945048
☆ Waterproof Name Labels for Daycare, School or Camps☆
https://www.etsy.com/shop/BabySmilesBoutique?section_id=7609443&ref=shopsection_leftnav_5
☆ Clothing Labels (Clothing Tag Labels or Iron On Clothing Labels)☆
https://www.etsy.com/shop/BabySmilesBoutique?section_id=8151180&ref=shopsection_leftnav_6
♥.,¸¸,♥*¨¨*♥,¸¸,♥*¨¨*♥,¸¸,♥*¨¨*♥,¸¸,♥*¨¨*♥*¨¨*♥*¨¨*♥*¨¨*♥,¸¸,♥*¨¨*♥*¨
Please LIKE or FOLLOW us below for EXCLUSIVE fan discounts and FREE giveaways! Thanks so much for your kind support and it really means a lot to me! :)
Facebook: facebook.com/babysmiles2011
Instagram: instagram.com/babysmilesboutique
Twitter: twitter.com/BabySmiles2000
Learn more about the shop and process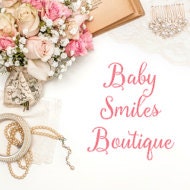 Liz
FREE GiFT Monthly s TWIN PACK Baby Month Stickers Baby Girl Month Stickers Monthly Bodysuit Stickers Monthly Milestone Stickers Baby Sticker
---
Overview
Handmade item
Materials:

transparent sticker paper, lots of time and effort and creativity, professional high quality laser printer

Ships worldwide from

United States

Feedback: 6822 reviews
Favorited by: 54 people
Shop similar items from sellers around the world