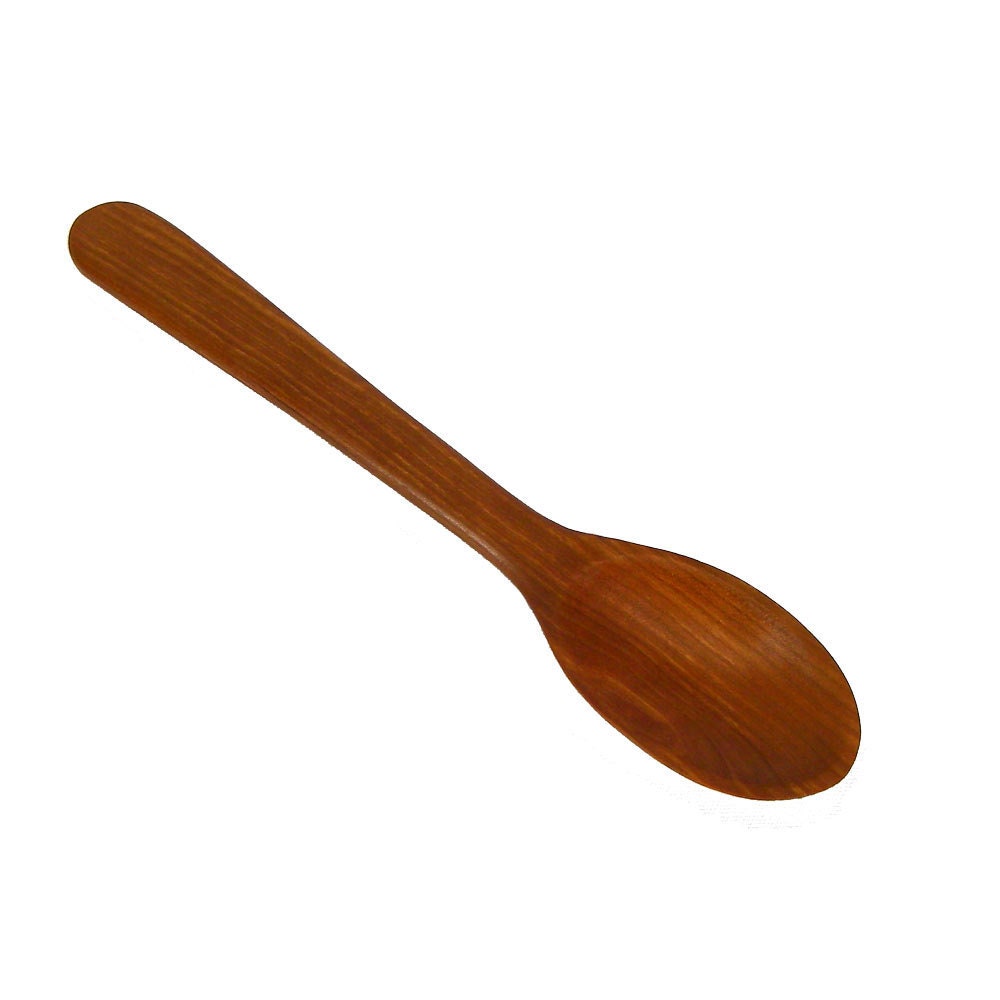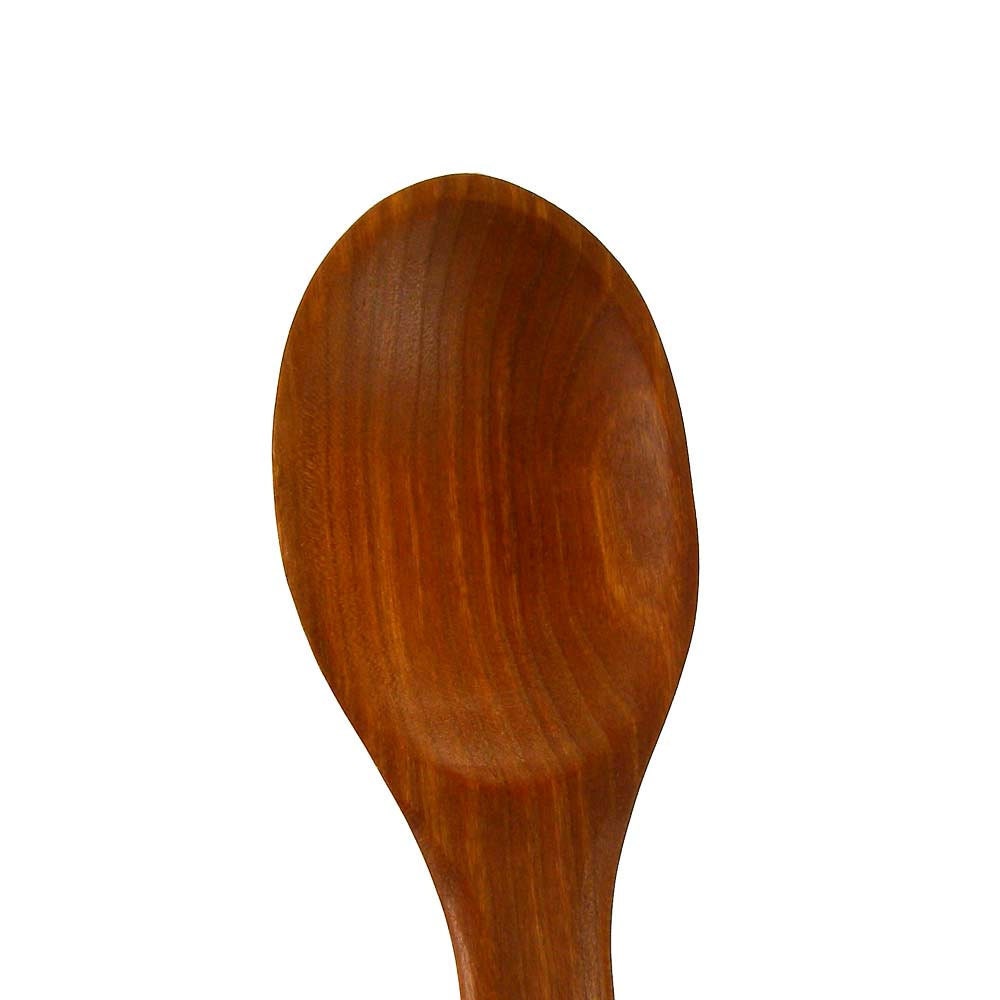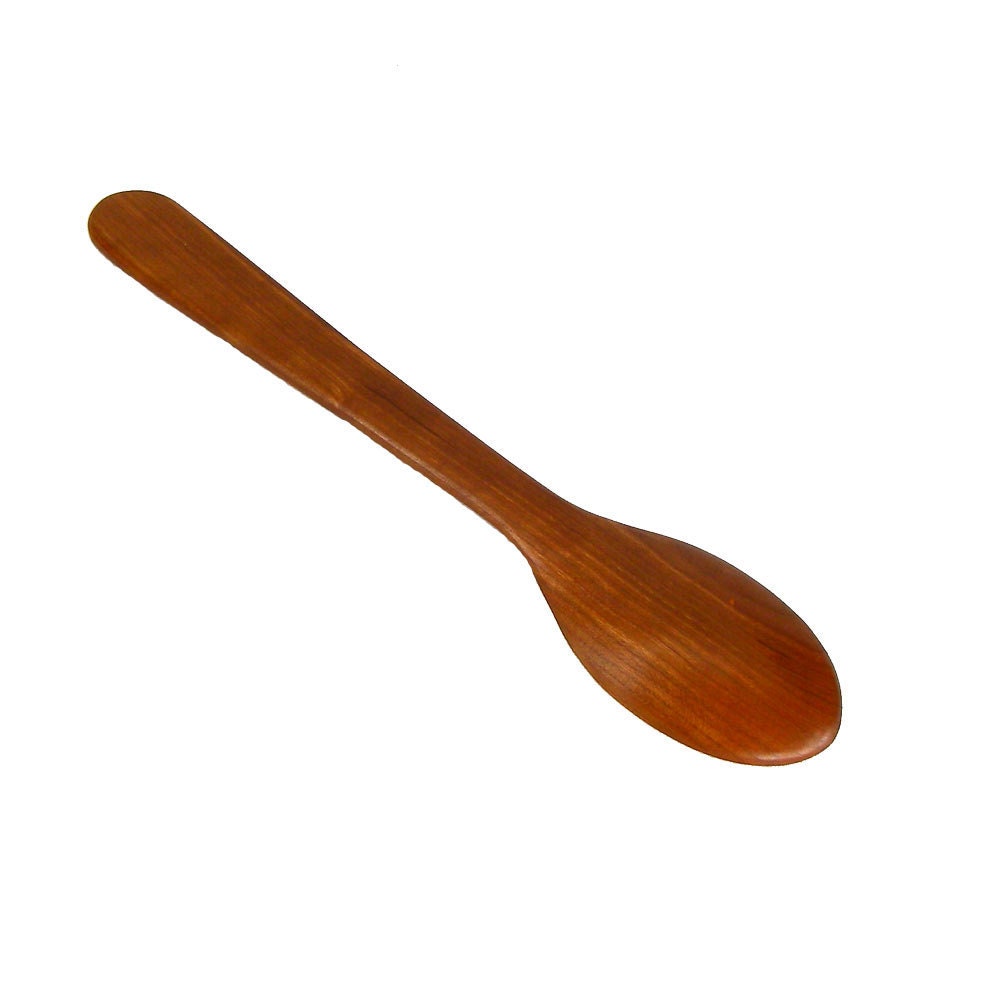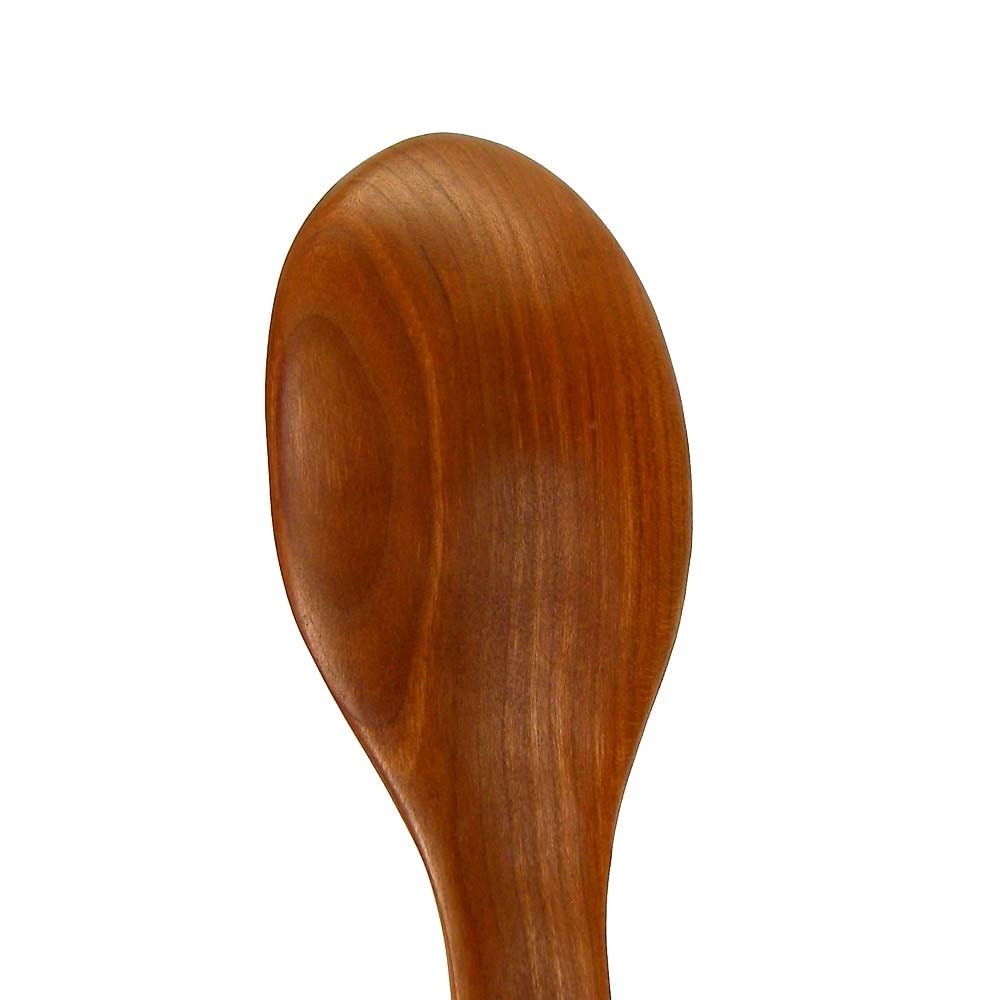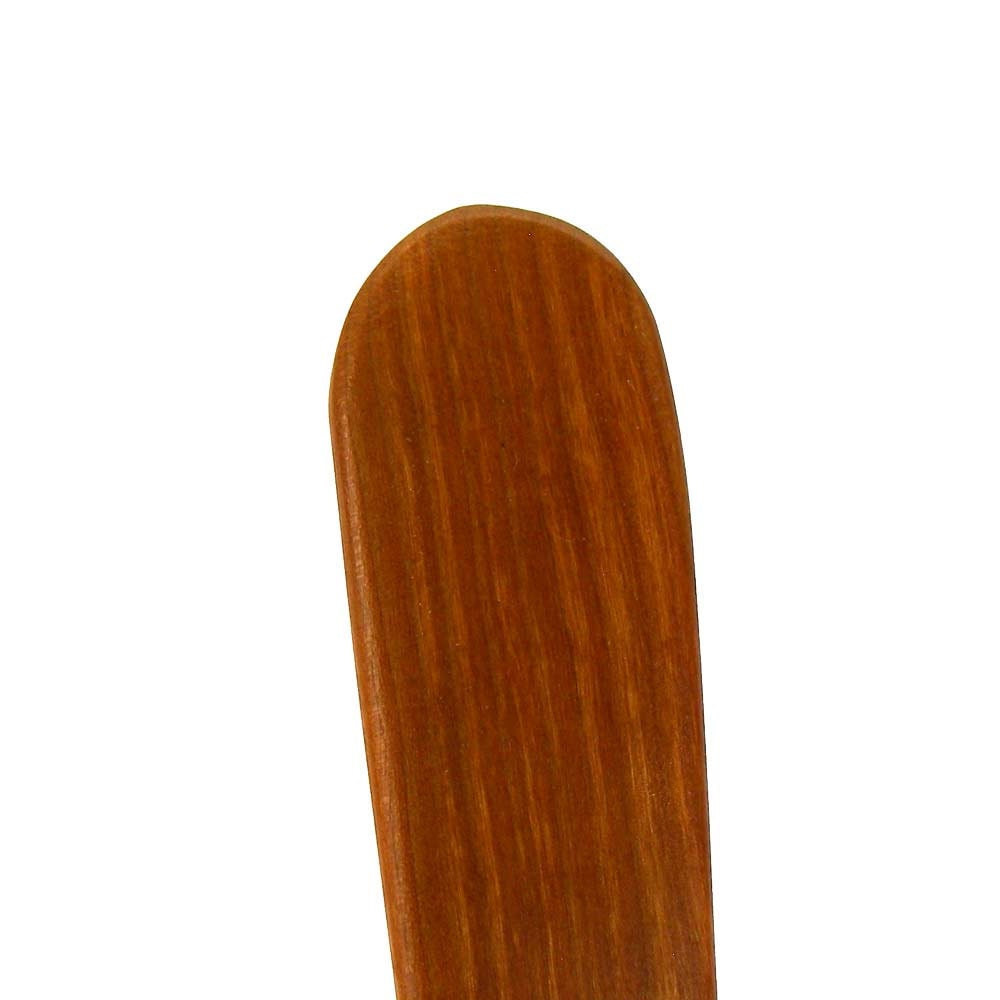 Silky smooth, gracefully sculpted big wooden spoon in rich, warm Cherry. In the kitchen or on the dining room table this spoon is beautiful to look at and a joy to use.

A necessity for every kitchen, this hand carved Cherry spoon is perfect for stirring soups, sauces and all your cooking recipes in larger size saucepans and pots. Or you can use it to mix up your favorite cookie dough! Perfect for everyday use, or bring it to the table, it is crafted from solid cherry wood with a natural oil finish; this cherry spoon is both stylish and functional for any home cook!

Either for your own kitchen or a special friend, these wooden spoons will be a welcome addition to any home, especially nice for a wedding or house warming gift. The spoon design easily blends with any kitchen décor from country to sleek modern.


Hand carved from selected American hardwoods, my spoons are carefully shaped then sanded by hand through many steps before being treated to several coats of my Board Balm, a mixture of food safe mineral oil and beeswax that protects the spoon and enhances the rich, natural wood tones.


14" long and 2 5/8" wide at the bowl this spoon is great for stirring a big pot of chili or spaghetti sauce. Safe for use in non stick pans, protected by food safe mineral oil/beeswax blend, this spoon will add an old world charm to your kitchen for years to come. These spoons are available in Walnut, Oak and Maple, and two other sizes. Custom sizes or woods upon request. Matching spatulas and sets are available.

Care is easy, just wash in hot soapy water, towel dry, and apply some mineral oil every couple of weeks or you can buy some of my Board Balm which is a Beeswax and mineral oil blend. A four ounce jar lasts for years and it will help to keep your spoon looking and feeling good for many years.
Wooden Spoon Large Cherry
$23.00
Shipping included to the U.S.
---