Children's Healing Herb Bath
3-in-1 Steam, Gargle, and Bath

Children's Healing Herb Bath is absolutely one of my favorite herbal blends for children of all ages! Children's Healing Herb Bath is especially helpful for children experiencing uncomfortable respiratory congestion. This bath is so effective because it is blended with Thyme and Lavender. Both Thyme and Lavender are powerful decongestant, anti-spasmodic, and antiseptic herbs, yet they are gentle, safe botanicals for children's delicate systems.

The pleasant aroma of Children's Healing Herb Bath is therapeutic on its own. With the relaxing qualities of lavender, it is an incredibly comforting way to care for your child and facilitate a swift recovery.

In my practice, I combine Children's Healing Herb Bath and Children's Respiratory Support Tincture if there is a lot of lung and sinus congestion, throat soreness, and body aches. Both remedies complement each other while supporting your child's respiratory and immune systems.

Serving size: 1 full bath or several steams and gargles
Servings per container: 1
8 ounces net weight

Suggested use: 3-in-1, Steam inhalant, gargle, and bath. External use only.

HERB BATH: Place herbs into cotton bag tie securely. Boil water in a large cooking pot. Once the water is boiling, place the herb sachet into the cooking pot. Turn off the heat, cover, and let steep for at least 20 minutes. Make sure the bathtub is clean before bathtime. Fill with warm (not too hot!) water, and pour the contents of the pot in, herb bundle included. Have your child soak for at least 20 minutes. They may love the bath or want to get out before then, so may you have to find creative ways to keep them in the bath. Massaging the bundle will help release more healing properties. This bath will promote a deep sense of relaxation and may make your child very sleepy when they get out. So put them in their jammies and get them in a warm, dry place for them to rest.

STEAM INHALANT: Make Children's Healing Herb Bath (see above). Set the pot in a place that is comfortable for you and your child. The bathroom is a good place because it stays warm. To collect the steam, place a towel over your child's head and encourage him to breathe deeply. Have tissues ready and a glass of water—you'll need them. Please be careful, as you don't want your child to get burned by the pot or the steam! Have her continue to inhale the steam until there's no more.

GARGLE: For children that are old enough to gargle, scoop out a cup of the Children's Healing Herb Bath from the pot and start to gargle. Make sure they get the tea on the sore part of their throats. Remember to remind your child not to swallow the salty liquid or they will get a tummy ache and need to go to the bathroom! Gargle 1-3 times daily, or as needed.

Ingredients: Thyme Leaf*, Lavender Flowers*, and Sea Salt. *Organic
Reusable cotton cloth bag and detailed instructions included.

Produced at Birth Song Midwifery, 862 N. Cato Springs Rd., Fayetteville, AR 72701

Check out my website: www.birthsongbotanicals.org

These statements have not been evaluated by the Food and Drug Administration. This product is not intended to diagnose, treat, cure or prevent any disease.

Herbs and herbal medicine have been used effectively for centuries, all over the world. However, herbs are not regulated by the FDA. Consult a trusted health practitioner before using these products if you have any serious medical conditions or are taking any medications.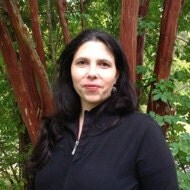 Maria Chowdhury
Children's Healing Herb Bath 3-in-1 Steam, Gargle, and Bath
Overview
Handmade item
Materials:

Organic Lavender, Sea Salt, Organic Thyme, Reusable Cotton Cloth Bag, Resealable Bag for Freshness

Ships worldwide from Arkansas, United States
Feedback: 181 reviews
Favorited by: 29 people
Listed on Apr 24, 2015
369 views