LET THERE BE MILK ! BREASTFEEDING TINCTURE 1 oz.


Let There Be Milk! Breastfeeding Tincture is here for you if you need to boost your milk supply quickly! Do you have a cold and are finding you have less milk? Are going to back work and need to pump and store your breast milk? Let There Be Milk! Breastfeeding Tincture can be your partner, helping you meet your little one's needs and stock the freezer.

Let There Be Milk! Breastfeeding Tincture synergistically blends herbal galactagogues (herbs that increase the flow of breast milk) to support your body's own ability to produce breastmilk. Let There Be Milk! Breastfeeding Tincture not only helps increase the quantity of breastmilk, but it also enriches and "fattens" up the hindmilk.

Establishing and maintaining an abundant supply of breastmilk depends on multiple factors, including frequency of breastfeeding, a nourishing diet, proper hydration, low stress levels, and maternal hormones. When these are present, your body has the best opportunity to continue to produce breastmilk. Sometimes we need a little extra botanical support to maintain an abundant milk supply. If your breastmilk supply is low, try to go back to the basics and spend a day or two getting skin-to-skin contact with your baby. When you breastfeed, try "super switching" (short, fast nursing sessions on each side). For optimal results, combine Let There Be Milk! Breastfeeding Tincture with Nursing Nectar Breastfeeding Tea. You should start to see results within a few days.


Serving size: 1 ml (20-40 drops)
Servings per container: 30
1 Ounce / 30 mL
Daily Value: 460mg/ml
Herb Strength Ratio: 1:2.2

Suggested use for lactation support: Take 20-40 drops 1-3 times daily with food.
Not intended for pregnancy.
Proprietary Blend: Blessed Thistle*, Goat's Rue*, Fenugreek Seed*, Marshmallow*, Red Raspberry Leaf*, Grain Alcohol, and Deionized Water. *Organic or Wild Crafted

Let There Be Milk! Breastfeeding Tincture is a nice companion to Nursing Nectar Breastfeeding Tea. The two remedies complement each other by helping the breastfeeding mother stay hydrated, aiding in digestion, relaxing tension, and increasing the flow of breast milk.

Also available in a larger 2-ounce size.


*******LET ME SHARE SOME TESTIMONIALS WITH YOU!**********

With weight loss, my supply was struggling. I started these herbs and adding a protein shake daily (or 2) and the results are here! So excited! Was so scared I was going to have to supplement.
—Rebecca L.

These are sure to make life a bit easier. Thanks for making such wonderful products for the body-conscious momma that actually WORK!
—Martha C.


Produced at Birth Song Botanicals, 862 N. Cato Springs Rd., Fayetteville, AR 72701

Check out my website: www.birthsongbotanicals.org

These statements have not been evaluated by the Food and Drug Administration. This product is not intended to diagnose, treat, cure or prevent any disease.

Herbs and herbal medicine have been used effectively for centuries, all over the world. However, herbs are not regulated by the FDA. Consult a trusted health practitioner before using these products if you have any serious medical conditions or are taking any medications.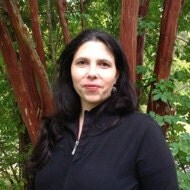 Maria Chowdhury
Let There Be Milk Breastfeeding 1 oz. Tincture Supply BOOST!
Overview
Handmade item
Materials:

Organic Blessed Thistle, Organic Goats Rue, Organic Fenugreek, Organic Marshmallow Root, Organic Red Raspberry, Grain Alcohol, Distilled Water, Cobalt bottle, labeled and sealed

Ships worldwide from

Arkansas, United States

Feedback: 238 reviews
Favorited by: 327 people
Listed on Feb 7, 2016
5915 views