This item has had a high sales volume over the past 6 months.

Solar Twinkle LED Firework Fairy Hanging Light or Garden Stake - Snowflake Decoration, Eco Friendly Decor, Great Curb Appeal - BESTSELLERS!
Handmade

Materials: Metal, Plastic, Solar, Eco, Eco Friendly, Handmade, Touch Of ECO, Solar Powered, Lighting Decor
There was a problem calculating your shipping. Please try again.
6,428 reviews
4.5 out of 5 stars
Loading
I love these lights!! I have one already and it made it through our unpredictable winter weather here in Oregon. So cheery. These are a 'surprise' birthday present for me. I may request a few more of the hanging ones for mother's day! Price is reasonable.
Package arrived quickly and was boxed carefully. I know this isn't very helpful to say, but I have not tried these out yet to see how they work since they are a gift (but I know I need to leave a review during a short time window). I love the idea and I'm holding out great hopes that they will be perfect! My 5 stars is on quickness of delivery and care taken in packaging. Thank you!!!
These arrived quickly. Sadly one of them was poorly constructed and stopped working almost immediately and one only works intermittently. They are beautiful and I plan on re-soldering the dicey wiring
I'm in love! They're beautiful Anna sturdy, can't wait to order
Disclaimer: Button/coin batteries may cause serious injury and even death if swallowed. Items containing button/coin batteries should not be easily accessible without the use of a tool. Sellers are responsible for complying with all applicable labeling, design, testing, packaging, and other safety requirements. Etsy assumes no responsibility for the accuracy or contents of a seller's listing. If you have questions about button/coin batteries, contact the seller by sending a Message. See Etsy's Terms of Use for more information.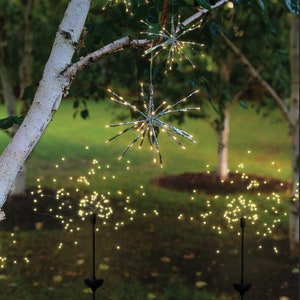 Browse collections for more inspiration