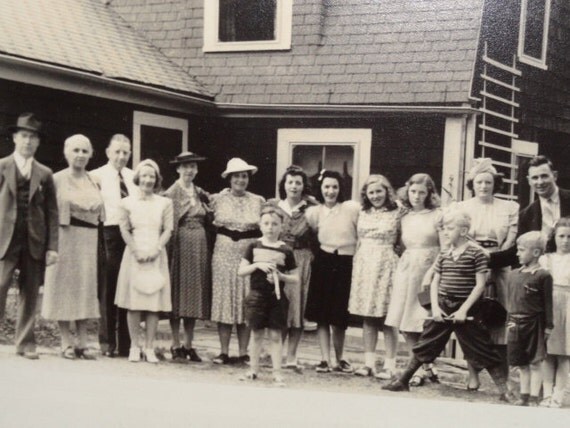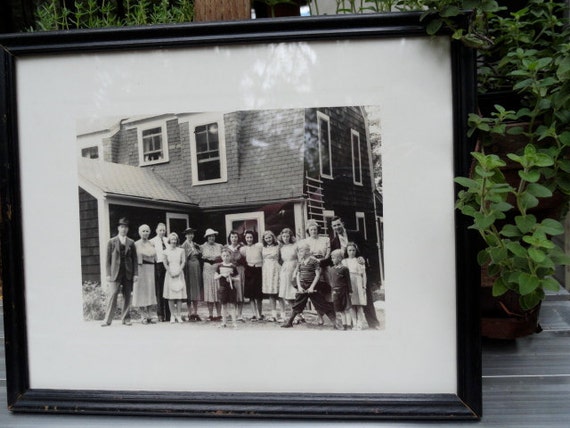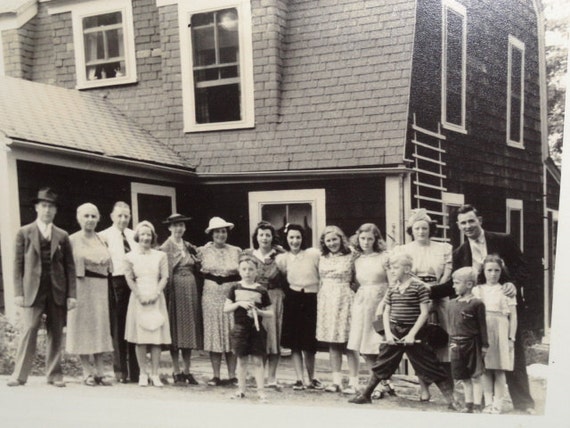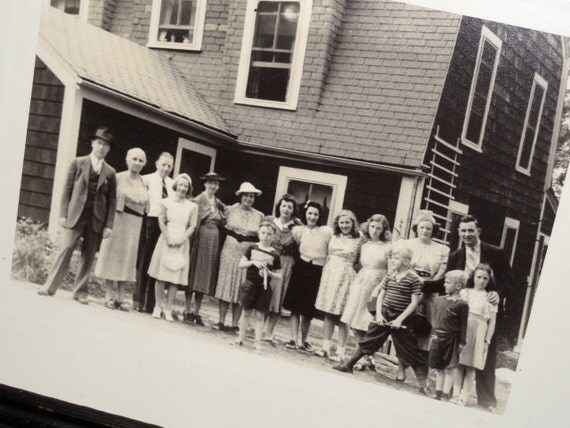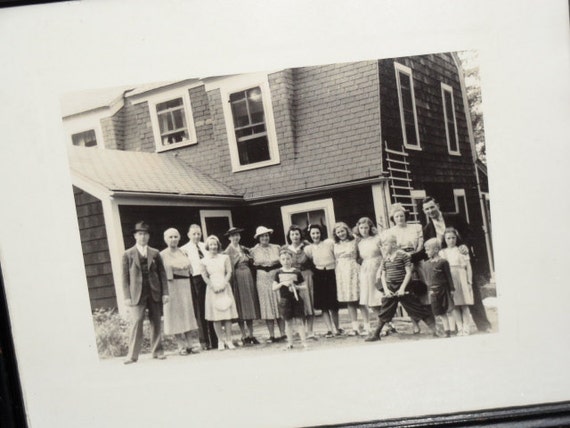 This old black and white portrait shows a family group in front of a camp or cottage. The piece was found in Saranac Lake, New York and when you know the history of this northern Adirondack town, the picture gets more interesting.

Notice the nurse posing with the family (fourth from the left)? Saranac Lake was one of the foremost centers for treatment of tuberculosis in the world. Sanitariums were built in the late 1800's and "cure cottages" abounded for the more wealthy. Patients and nurses and doctors flocked to this tiny mountain village. The only known cure for "TB" at the time was cold mountain air. Beds were set up on open porches and patients were bundled up day and night to rest and breathe the air. Saranac Lake was busy during the 1920's and bootlegging was common. Legs Diamond visited his brother Eddy here. The area attracted many famous people over the years, from Robert Louis Stevenson to Al Jolson. In 1954, antibiotics began to be widely used for TB and the sanitariums were phased out.

This is a 10 3/4" by 8 3/4" professionally framed item. There is a metal serrated hanger on the back of the frame. The condition is very good. There is no date listed, but research on the nurse's uniform, the boy's knickers, the keds sneakers and the saddle shoes dates it in the 1930's.

Insurance is NOT included with this item. If you would like to add shipping insurance, please let us know and we will add an additional $2.25. We are happy to SHIP INTERNATIONALLY. Please let us know what country you're located in, and we will give you a shipping quote for that destination.
Vintage Family Photograph, 1930's, Framed, Black and White
---