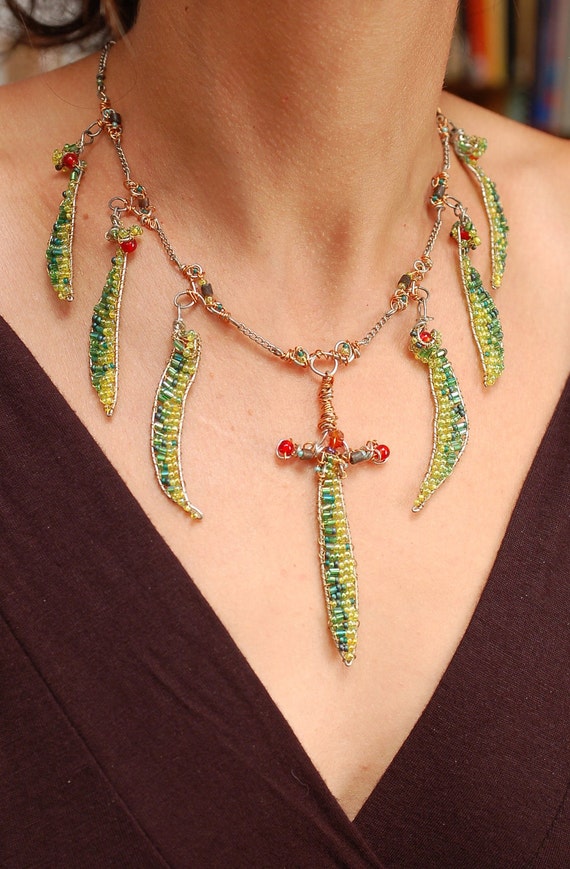 A vibrant reflection of natural wonder and mystical beauty, this neckpiece is a real work of art. Seven individual wire-sculpted ornaments float elegantly incorporating shades of green and yellow seed beads, tiny wooden beads, and each ornament nestling a larger red bead. The bold centerpiece holds a carnelian stone.
Centerpiece is 1 1/2" x 3 1/2". 19" in length.
Moderate adjustment to size is available.