Are you a photographer??? Do work with newborns or want to??
This is an essential tool for your success. This not an ordinary run of the mill bean bag.
This ottoman is made with Vinyl Faux Leather. Vinyl Faux Leather is a material that is soft, durable and cleans up in a snap.
It's dimensions are approximately: 40" in diameter
12" high (higher if super filled)
With a durable zipper at the fill site.
This Pose Me Baby Ottoman ™ is large enough for multiple newborns.
Please know this ottoman is for the purpose of newborn photography; never leave a baby unattended while using it.
The Pose Me Baby Ottoman ™
**Local Pick Up**
Are you Local to me?? My studio is Auburn WA 98002 :) Want to Pick up locally??
Awesome! Use code LOCALPICKUP at check out to score free shipping. BUT if there is another code you'd like to use AND Pick up please Contact me here on Etsy and I will gladly set up a invoice for ya.
Delivery of this item depends on the area in which it is sent. It will ship with in 3-5 business days of purchase. I will be communicating with you the whole process through :o)
See Shipping policies for additional information:
https://www.etsy.com/your/shops/PoseMeBaby/policies
After it leaves me it's in the loving hands of USPS... Good news though IF available to your area I will provide you a handy Tracking number! Cool beans.
Fill Information:
Note: I do not provide the fill for your Pose Me Baby Ottoman ™
Here are some great places I have found that sell it.
The brand I like is called Bag Of Beans
Found at Local stores : Walmart , KMart, Fredmeyers or try Googling it for a near location.
Amazon, Google are good sources for online shopping :o)
A bag of fill ranges from $12.99-15.99 and it takes 4 to completely fill this ottoman.
How to fill:
Here are some great suggestions.
1. Fill with a Friend. This goes faster and easier with a second person.
2. Fill n a steam filled bathroom. The steam takes static out of the foam beads a bit. Makes filling again easier.
3. And what I believe to be the most important step... A glass of wine. haha Or two. When you miss your bag target the fill goes everywhere!!
4. Have fun!! Laugh, your going to be there for a while :o)
For any questions regarding this item please contact me. I would love to help you with that.
Love Life Family Photography
https://www.facebook.com/LoveLifeFamilyPhotography
Pose Me Baby ™
https://www.facebook.com/pose.me.baby
Julie
All Original products are designed by Pose Me Baby™
© 2011-2016 Pose Me Baby™. All rights reserved.
Learn more about the shop and process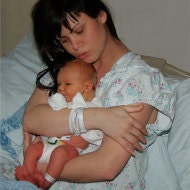 Julie Whaley
Pose Me Baby Ottoman (TM)
Listed on Aug 20, 2016
7499 views