Nurtured Mother Postpartum Tincture
Postpartum Support, Afterbirth Cramp and Blues Relief

Think of Nurtured Mother Postpartum Tincture as a friend who is there to support you physically, emotionally, and hormonally as you transition into your new life as a mother. Nurtured Mother Tincture is especially helpful during your first week postpartum. Nurtured Mother helps you to feel good in your physical and emotional body, both of which are undergoing massive changes. Nurtured Mother Tincture comforts you just after giving birth by softening the harshness of afterbirth cramps, bringing you much-needed relief. It is an astringent, nervine, and nutritive uterine tonic that maintains uterine tone, minimizes postpartum bleeding, and helps your uterus return to its pre-pregnant size. I intentionally blended Nurtured Mother Tincture to taste delicious and sweet—because you deserve some sweetness!

The postpartum blues can get heavy and uncomfortable. Being prepared ahead of time is enormously helpful. As a part of your birth plan, include nourishing meals, herbal remedies, and a support network for a few weeks postpartum. The blues typically start between 3 and 5 days postpartum, after you've experienced your biggest hormonal shift, your milk is coming in, your nipples are sore, your baby has her own schedule, and your body is aching and exhausted. With the right support, the postpartum blues can pass quickly and you can embrace your new role as a mother. However, do not take the blues lightly. If you are experiencing the blues for several weeks and things are just not getting better, please talk with your midwife or trusted care provider!



Serving size: 20-40 drops
Servings per container: 30
1 ounce / 30 mL
Herb Strength Ratio: 1:5

Suggested use: Take 20-40 drops 3-5 times daily. While this tincture is NOT intended for pregnancy, you can start taking it immediately after birth.

Ingredients: Cramp Bark*, Partridgeberry*, Motherwort*, Red Raspberry Leaf*, Chamomile*, Oat Straw*, Lemon Balm*, Grain Alcohol, Vegetable Glycerine, and Distilled Water. *Organic or Wild Crafted

%Daily value not established
Produced at Birth Song Midwifery 862 N. Cato Springs Rd. Fayetteville, AR 72701

Check out my website: www.birthsongbotanicals.org



These statements have not been evaluated by the Food and Drug Administration. This product is not intended to diagnose, treat, cure or prevent any disease.

Herbs and herbal medicine have been used effectively for centuries, all over the world. However, herbs are not regulated by the FDA. Consult a trusted health practitioner before using these products if you have any serious medical conditions or are taking any medications.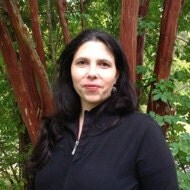 Maria Chowdhury
Nurtured Mother Afterbirth Cramp Blues Relief
Overview
Handmade item
Materials:

Propriety Blend, All organic herbs, Cramp Bark, Chamomile, Lemon Balm, Mothers Wort, Partridge Berry, Red Raspberry Leaf, Oat Straw, Vegetable Glycern, Distilled Water, Grain Alcohol, safety sealed cobalt dropper bottle

Ships worldwide from

Arkansas, United States

Feedback: 220 reviews
Favorited by: 51 people
Listed on Sep 23, 2015
892 views