Estimated value: $4.00

You get 3 unopened packs of 5 sticker cards per pack!

This set is the FIRST series and the sister set to the Baseball Greatest GrossOuts stickers from 1990, and again features the artwork of B.K. Taylor. This set is huge and featured 88 stickers as well as a ginormous 36-cardback poster.

This is for the THREE unopened packs and NOT the box as shown to show the original artwork. You get 1 blue, 1 yellow and 1 red pack. Awesome!!

Unfortunately I wasn't able to procure the poster as these puzzle-backs were all on doubles of the main cards in the set. It was hard enough tracking down all these cards. Because of the size of this set and the fact that one needed a ton of doubles to get all the puzzle pieces it probably drove kids batty back in the day trying to collect them all. It's probably also a factor which lead to the downfall of sets like these as both this and the Awesome All*Stars came out in the same year… (From Branded in '80's Website)

There are also more direct baseball parodies with obvious nods to team mascots.

Who cares? Well, this card is an original card with artwork from the man who gave us all the awesome artwork for Odd Rods for one thing! B. K. (Bob) Taylor is an American illustrator, cartoonist, writer, production designer, costume designer, puppeteer, and musician known for his work on the Odd Rods collector stickers of the late '60s, his covers for Sick (magazine), his comics in National Lampoon (magazine), and for his work as a staff writer on ABC'S popular sit-com, (Home Improvement. (TV show]]. He lives in Metro Detroit and continues to work as an illustrator and writer, performing occasionally in a local rock band.

His art continues to thrill generations of children and adults!

The non-sport cards of the 1970's and 1980's have begun to become cult classics. Garbage Pail kids and then Wacky Packages and then some of the others along the same genre have begun to be graded by Beckett and PSA and others and some PSA10 non-sport cards sell from $14.00 to $80.00 to higher.

These are quickly being bought-up due to the sheer quality of the artwork. These artists have spent hundreds of hours on these small pieces of art. And, if you read about many of these artists, they made Topps and Donruss and Leaf and others MILLIONS of dollars while they made $50 per original card!

Buy these cards for the fun and the artwork and NOT for the investment. I only mention the value of these cards to show you that these are pieces of art that people appreciate and are willing to part with good money to acquire them.

Let me know if you have any questions.
Learn more about the shop and process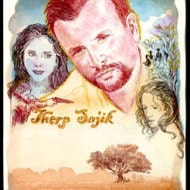 Therp Sajik
Frequently asked questions about therpsajik
THREE Vintage 1988 Awesome ALL STARS Packs - Unopened
---
Shop similar items from sellers around the world