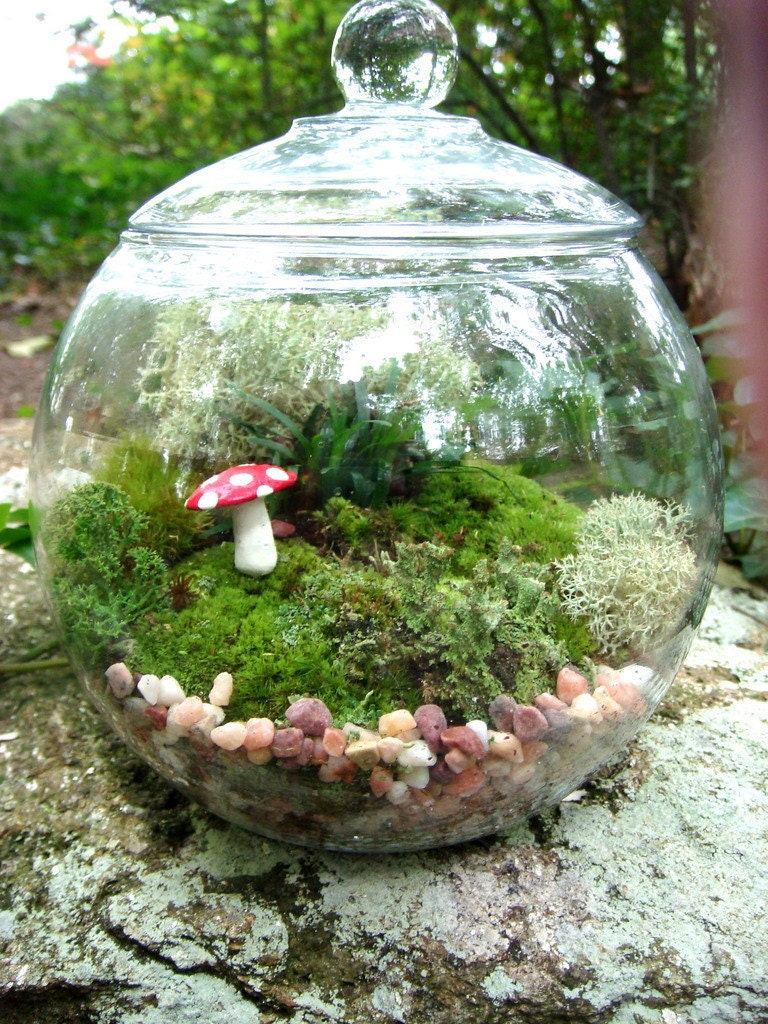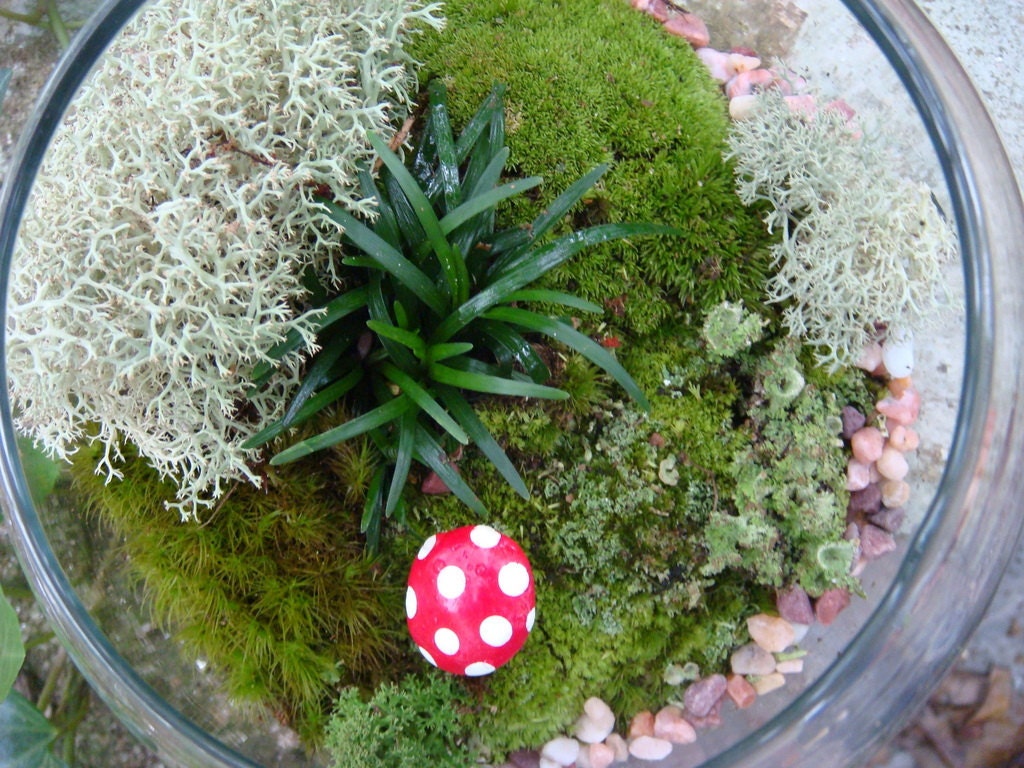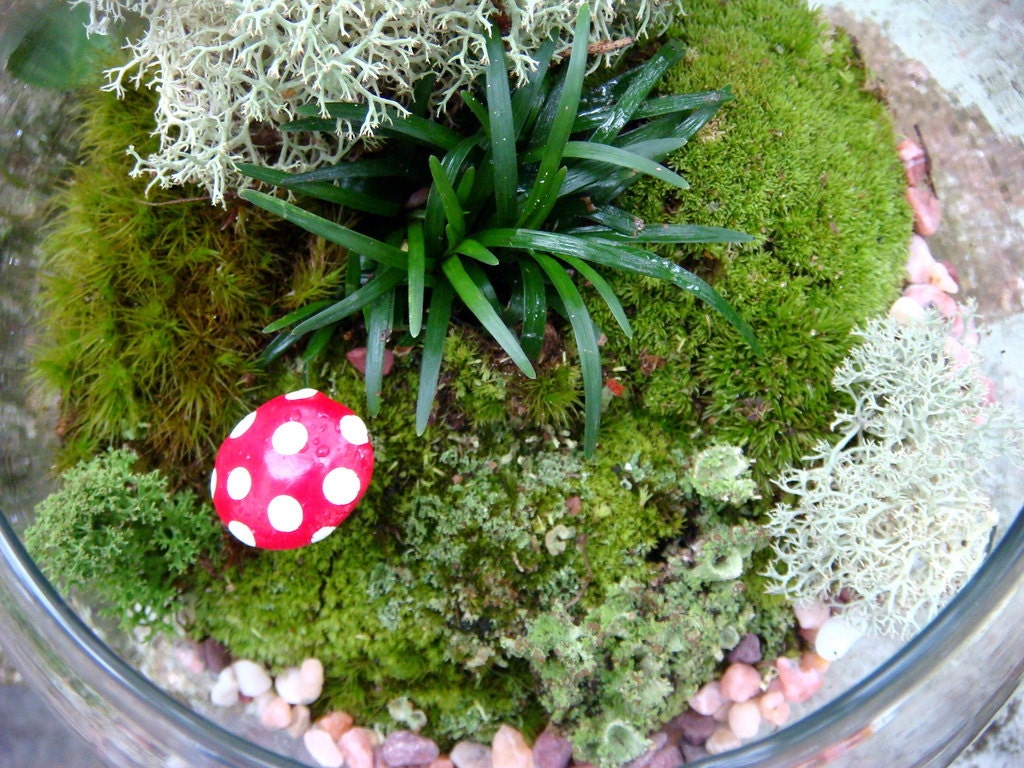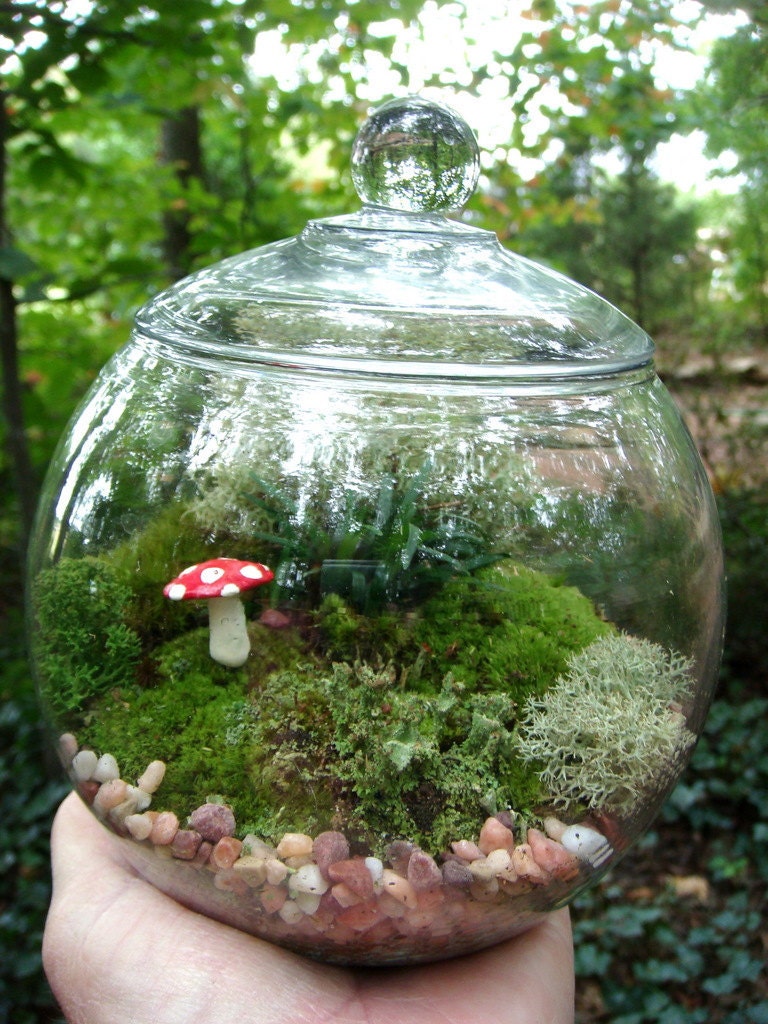 This is a great lichen/moss vase terrarium which measures 5-1/2" wide and is 7" high including the lid. Give it as a gift and let the fresh green moss brighten any gloomy room or office.

This terrarium includes mondo grass, mood moss, and reindeer moss (actually a lichen). A great looking handmade mushroom is also included.

Moss requires shade and indirect light so it is the perfect indoor plant. Water the terrarium by misting every two to three weeks and its self-containing ecosystem will do the rest. The terrarium requires low maintenance so it is perfect for someone without a lot of time to devote to plants.

The terrarium shown is very similar to the one you will receive.

This terrarium contains some blue-green pieces of moss like you see in the photos. This is reindeer moss which is actually lichen. Reindeer mosses were originally named for their value as a food source for reindeer and caribou in the plants northern range.

Feel the reindeer moss…It s a great indicator of the moisture level in your terrarium. If it is stiff like Brillo give it a light misting. It should feel soft and spongy.

Terrarium will be shipped USPS Priority Mail.
Care instructions will be included.

Shipping to USA only.
Small Covered Vase Terrarium, Glass, Mushroom, Mondo Grass, Lichen and Moss. Great for HOME or OFFICE. Nice Unusual Gift. Terrariums by mos
---