You want a writing instrument that is as unique and individualized as you are. You want:

The Golden Writer!

This lovely Slimline Pro Pen is a beautiful writing instrument with its yellow-colored Osage Orange wood body. Topping off this beauty is 24k Gold Plated components sealed with epoxy for lasting elegance. This stylish writer has a stately appearance that will stand out on the desktop and get noticed! Everyone will want to know where it came from and of they'll be further intrigued when you respond that it's been custom made and there is no other exactly like it!

The Slimline Pro takes the popular slimline pen to the next level. It has a beefed up size with larger inner tubes, a click style mechanism and houses a larger Parker® style gel refill, one of the most common on the market with many types and colors of ink to choose from when a refill is needed.

This writing instrument will make you very proud to own or give as a gift.
Don't wait, Buy this exceptional pen today!
______________________________________________________________
Product Detail:
Pen Condition: Brand New
Pen Component plating: 24k Gold
Wood: Osage Orange
Finish: Hand sanded and polished to a high gloss using hand rubbed friction polish, specially designed for wood turning.
Operation: Click-type pen
Pen Size: Length: 5 5/8 in. long, Diameter: 7/16 in.
Ink Color: Black
Ink Refills: Removable Parker® style refill available at any office supply or stationary store. Writing nib (tip) un-screws and refill slides out bottom of pen body.
A soft velour pouch is included with this pen.
______________________________________________________________
Whoa, MORE!!!
Upgrade to a very attractive Maple case for an additional $6!
Upgrade to a very attractive Rosewood case for an additional $8!
(Listed separately in my store)
______________________________________________________________
• The feeling of possessing a hand-shaped piece such as these is incomparable to what you get from machine-shaped plastic pens and pencils purchased off the shelf of your local department or office supply store.
• They have a balance that will make your writing an enjoyable & fun experience!
• They make a subtle statement of class and confidence through knowing that there is no other pen or pencil exactly like them on the planet.
Hand turned by me, every pen or pencil I turn is truly unique and different.
______________________________________________________________
Material Facts:
Wood Description:
Osage-orange, Horse-apple, Bois D'Arc, or Bodark (Maclura pomifera) is a small deciduous tree or large shrub, typically growing to 8–15 meters (26–49 ft) tall. It is dioeceous, with male and female flowers on different plants. The fruit, a multiple fruit, is roughly spherical, but bumpy, and 7–15 cm in diameter, and it is filled with a sticky white latex sap. In fall, its color turns a bright yellow-green and it has a faint odor similar to that of oranges. It is not closely related to the citrus fruit called an orange: Maclura belongs to the mulberry family, Moraceae, while oranges belong to the family Rutaceae.
From several points of view the Osage Orange is a tree of extraordinary interest. The historian will tell you that long before the settlement of America by the whites, the Indians used the wood for war-clubs and bows, a custom that gave rise to one of its common names "Bow-Wood" and that its other common name is due to the fact that it was introduced into cultivation among the earliest settlers in St. Louis by specimens procured from the Osage Indians. Also during the development of the great prairie region beyond the Mississippi the species served an important purpose as a hedge plant, thousands of farmers utilizing it for fencing their fields. The new growth hedge was interwoven to make a tight fence. Although the introduction of barbed wire greatly reduced the importance of these hedge fences. These remaining Hedge Rows now are an excellent source for Hedge Posts. Osage Orange is of interest from root to fruit. The bark of the roots is of a bright orange color and furnishes a yellow dye; the ridged and scaly bark of the trunk furnishes tannin for making leather; the branches have attractive leaves with thorns at their bases; the pollen-bearing and seed-bearing flowers are borne upon separate trees. These round heads mature into one of the strangest fruits known to science: the so-called "Hedge apple" is a greenish compound fruit made up of a large number of seed-bearing fruits grown together on their edges. The Osage Orange can be propagated very easily and makes good hedges and also a bushy tree that when loaded with fruit attracts much attention. The wood is also relatively immune from insect and fungus attack. The Osage Orange has been recorded to heights of over 60 feet and trunk diameters of 4 to 7 feet. Texas, Oklahoma and Arkansas are its sites of original growth.

Metal Plating:
24kt Gold -The amount of purity is designated by the letter "K" followed by the number of parts out of 24. Karat is expressed in 24ths, making 24k gold 100% gold. In other words, purity of gold is measured from 1 to 24. 24 Karat gold is the softest and gold in its most pure form. Most of the 24K gold pen kits I use have a clear epoxy coating over them to protect the gold from wear and scratches.

Now that you've read all the wonderful details:
~ MAKE THIS one of a kind PEN YOURS! ~

Interested in similar items? Click on "Shop" under my seller info and see all the items I have to offer!
Learn more about the shop and process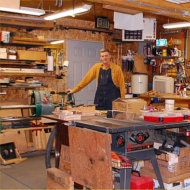 Dave Herrmann
Osage Orange Slimline Pro click pen with 24k Gold parts
---
Overview
Handmade item
Materials:

Osage Orange wood, Brass tubes, 24k Gold plating, Slimline Pro pen, Click mechanism, Parker style cartridge

Ships from

United States

to select countries.
Feedback: 55 reviews
Favorited by: 3 people
Listed on Jan 3, 2017
151 views