~Diva Charmer~

The vibrant natural red steaks of color in the boxelder wood body of this a beautiful writing instrument is beaming with regal, elegant style. It's the perfect pen for any woman wanting that feeling of excellence when sitting down to write those loving words to her sweetheart or jot down thoughts of the day into her journal. This stylish beauty is adorned with attractive Pink Swarovski® crystals wrapping around the bright golden upper band and one large crystal adorns the finial. It's the ideal size: Not too large or too small, having a lovely appearance depicting feeling from the heart.

Don't let its small size fool you - The Diva contains a large Parker style refill cartridge, one of the most common on the market with many types and colors of ink to choose from when a refill is needed. It will last a long time due to its large capacity. The simple twist-cap operation of the Diva, beautiful crystals and lovely blend of wooden colors assures you of the wonderful choice you'll make in purchasing this delightful pen.

Buy it now and experience the Diva for yourself!
______________________________________________________________
Product Detail:
Pen Condition: Brand New.
Pen Component plating: Gold TN and Rhodium
Wood: Box Elder
Wood Finish: Hand applied Cyanoacrylate (CA) coating, hand polished to an ultra-high gloss.
Operation: twist cap
Pen Size: 5 in. long (6 in. with crystal extended) x 1/2 in. diameter.
Ink Color: Black
Ink Refills: Removable Parker® style refill available at any office supply or stationary store. Cap pulls off and twist mechanism un-screws. Then refill slides out of pen body top.
A protective clear tube is included with this pen.
______________________________________________________________
Whoa, MORE!!!
Upgrade to a very attractive Maple case for an additional $6!
Upgrade to a very attractive Rosewood case for an additional $8!
(Listed separately in my store)
______________________________________________________________
• The feeling of possessing a hand-shaped piece such as these is incomparable to what you get from machine-shaped plastic pens and pencils purchased off the shelf of your local department or office supply store.
• They have a balance that will make your writing an enjoyable & fun experience!
• They make a subtle statement of class and confidence through knowing that there is no other pen or pencil exactly like them on the planet.
Hand turned by me, every pen or pencil I turn is truly unique and different.
______________________________________________________________
Material Facts:
Wood Facts:
Boxelder, (Acer negundo L.) is the most widely distributed of all American maples, and is sometimes also know as ash-leaf maple, California boxelder, western boxelder and Manitoba maple. It is one of the most common bottom land species throughout its range, and has become widely established in urban areas because of its ability to produce large amounts of seed, sprout easily and tolerate poor soil conditions. The tree was once used as an ornamental, but planting boxelder is now uncommon because of its susceptibility to disease and breakage, and its short life-span. The wood of boxelder is light, soft and weak and not commonly used for commercial lumber production, however due to red steaking within the wood, it provides a beautiful material for the wood-turning community. Boxelder Burl describes a condition of wood that is knotted and contorted within the tree it is found. The burl portion of a tree is highly decorative and thus prized by artisans for its beautiful irregularities. There is also a bug associated with this tree, known as the boxelder bug. The bugs feed on the leaves of the boxelder in spring and early summer. in July, the females are attracted to the female boxelder trees to lay their eggs. The bugs use the boxelder tree as their temporary home but are not known to cause damage to the tree.

Metal Facts:
Titanium Nitride is an extremely hard, inert, thin film coating that is applied primarily to precision metal parts. Titanium Nitride (TiN) is the most common PVD hard coating in use today. TiN has an ideal combination of hardness, toughness, adhesion and inertness.
Rhodium is a precious metal, a member of the platinum family. Rhodium electroplating is used, especially on jewelry, to provide a surface that will resist scratches and tarnish, and give a white, reflective appearance. Rhodium plating is most often found on white gold in jewelry as helps the piece to keep its good looks longer - rhodium will not tarnish or discolor, and since it is a harder substance, it is much less likely to get scratched.

Crystal Facts:
Swarovski is the luxury brand name for the range of precision-cut lead crystal glass and related products produced by Swarovski AG of Wattens, Austria.

Finish:
From Wikipedia: Cyanoacrylate is the generic name for cyanoacrylate based fast-acting adhesives such as methyl 2-cyanoacrylate, ethyl-2-cyanoacrylate (commonly sold under trade names like Super Glue, Krazy Glue, and Cyber Fix Glue), and n-butyl cyanoacrylate (used in the veterinary glues Vetbond and LiquiVet and skin glues like GluStitch, Xoin, Indermil, LiquiBand and Histoacryl). The related compound 2-octyl cyanoacrylate is a medical grade glue encountered under various trade names, such as derma+flex QS, SurgiSeal, octylseal, FloraSeal, Dermabond, Surgi-Lock and Nexaband; it was developed to be non-toxic and less irritating to skin tissue. Cyanoacrylate adhesives are sometimes known as instant glues. The abbreviation CA is commonly used for industrial grades.
My words: For pen finishes, CA glue provides a durable plastic-like shell over the wood or other base material. It produces a clear, hard shell that provides protection for the underlying material and can be polished to an ultra-high shine like many acrylic based materials.

A Diva is a celebrated female singer. The term is used to describe a woman of outstanding talent in the world of opera, and, by extension, in theatre, cinema and popular music. The meaning of diva is closely related to that of "prima donna". This pen won't make you a diva, but it will give you a feeling of outstanding quality and presentation when you sit down and put it to paper.

Now that you've read all the wonderful details:
~ MAKE THIS one of a kind PEN YOURS ~

Interested in similar items? Click on "Shop" under my seller info and see all the items I have to offer!
Learn more about the shop and process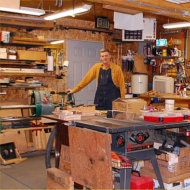 Dave Herrmann
Diva Charm pen with Boxelder body, Gold TN and Rhodium trim and Pink Crystals
Overview
Handmade item
Materials:

Boxelder wood, Gold Titanium Nitride plating, Rhodium plating, Swarovski crystals, Diva style Charm pen, Parker style cartridge

Ships from

United States

to select countries.
Feedback: 55 reviews