Handmade funny coffee mug cozy or tea cup cozy in teal with brown "liquor is quicker".
After I made this cozy my husband said, "what's liquor quicker than?" Duh. Candy you moron.
Candy is dandy, but liquor is quicker. In a race liquor would easily win as it's usually in a rounded bottle that can roll down a hill much faster than say a Mars bar. I suppose if it were in a throwing contest you could probably throw a Mars bar further and faster than a bottle of booze. But this is my game. I make the rules. And I threw a shoe over a pub once.
Put this cozy on your mug full of whiskey, errr, coffee I mean. Or tea. Or hard cider. You know, pick your poison. Not literally though. I don't think you'd want to be found dead with a "liquor is quicker" mug cozy. That would probably be embarrassing.
I'd love to customize this cozy in any way. Please just send me a message so I can create your own unique design. Please note the item will be made to order so please expect some variation. Be advised that this cozy could be totally screwed up when you get it, as not only is liquor quicker, it's also blurrier and pissier.
Please visit the rest of my shop to see more freaking awesome stuff:
✪✪✪✪✪✪✪✪✪✪✪✪✪✪✪✪✪✪✪
http://knotworkshop.etsy.com
✪✪✪✪✪✪✪✪✪✪✪✪✪✪✪✪✪✪✪
Learn more about the shop and process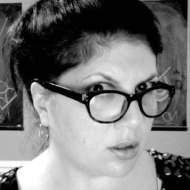 Smith (pronounced Diane)
Funny Coffee Mug Cozy Tea Cup deep teal brown crochet handmade cover
Listed on Jul 27, 2016
727 views