This is the fourth in a line of hand illustrated suede vests that will highlight great theologians from the past. John Owen is illustrated on this vest along with one of his wonderfully truthful quotes from his classic treatise, "Communion with God". The illustration is a reproduction of a wonderful oil painting of John Owen which you rarely see used in reformed literature. A black and white laser print of the painting is pictured above along side the work-in-progress. The quote reads,

"One moment's communion with Christ by faith is more effectual to the purging of the soul, to the increasing of grace, than the utmost self-endeavors of a thousand ages."

A little about John Owen:

Owen was by common consent the weightiest Puritan theologian, and many would bracket him with Jonathan Edwards as one of the greatest Reformed theologians of all time. Born in 1616, he entered Queen's College, Oxford, at the age of twelve and secured his M.A. in 1635, when he was nineteen. In his early twenties, conviction of sin threw him into such turmoil that for three months he could scarcely utter a coherent word on anything; but slowly he learned to trust Christ, and so found peace. In 1637 he became a pastor; in the 1640s he was chaplain to Oliver Cromwell, and in 1651 he was made Dean of Christ Church, Oxford's largest college. In 1652 he was given the additional post of Vice-Chancellor of the University, which he then reorganized with conspicuous success. After 1660 he led the Independents through the bitter years of persecution till his death in 1683.

This vest is a Medium (Women Sizes 8-12 should fit fine) and can be adjusted by tightening the back satin waist sash. It is also very flattery on most shapes and can be worn unsnapped to fit larger sizes.

If you have additional questions, please feel to contact Dianna.
Learn more about the shop and process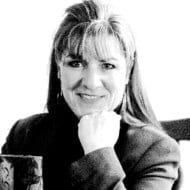 Dianna Wood
Listed on Sep 20, 2016
479 views