This is a standing bracelet holder, meant to stand on a dresser or bureau or other flat surface. It is made of oak, stained golden oak and finished with 2 coats of clear lacquer.
The supporting holder is 17" wide, 13" tall, and is about 6 inches deep. (Add about 1 1/2" on each side when the wands are in place) It has 3 removable wands for holding the bracelets, and each one will hold 30+ bracelets, depending on size. Less wide ones, more narrow ones.
How does this work? You place the bracelets on the bars, and then place the bars on the rack. One on top, one in the middle, and one on the bottom.
To remove a bracelet, grab one of the wands by the larger knob, remove it from the unit, and slide off the bracelets up to the one that you want, remove that one, and slide the others back on. If you don't have full wands, you can slide them from one wand to the other instead of taking them off. The small balls on the ends of the wands help to keep the bracelets from sliding off the end. It sounds complicated, but it is really easy to do. The best part is all of your beautiful bracelets are on display all of the time for you to enjoy them.
If you have a lot of rings, we can substitute the top wand for one that will hold rings. It is a smaller diameter, and the smaller ball on the end will pass thru a size 7 ring. If you would like a ring wand instead of the top bracelet wand, just let us know in a message or a note when you go thru checkout. If you need to hold smaller size rings, let us know the smallest size, down to size 5 and we will sand the ball down enough to accommodate that size. No additional cost if you choose a ring wand.
If you would like to see a little different look, take a peek at our "Mission Style" version. Click here to go take a look.
https://www.etsy.com/listing/205102939/random-sale-today-only-mission-style?
Click here for a version that is all angles, our "Angular Modern" style. No curves, all straight lines and angles:
https://www.etsy.com/listing/242338689/angular-modern-style-medium-standing?ref=listings_manager_table
Have more than you think this one will hold? Take a look at this one:
https://www.etsy.com/listing/236891809/5-wand-standing-bracelet-holder-storage?
Ships fully assembled, and has felt pads on the bottom to avoid scratching your furniture.
We have enabled calculated shipping for this item, with the idea of giving you a choice on shipping services, and giving you the ability to choose the least expensive shipping that that is available. There are NO handing charges added on, just the straight postage. If you are combining this item with another one, the program sometimes gets way out of whack. If the combined shipping charges are more than it would be to ship the items separately, please send us a message and we will check out the charges and let you know. We do NOT want you to be paying more for shipping than you should.
To see what the shipping for this item will be, click on the Shipping tab just under the main picture. You will have to enter your zip code. If the computer does it for you, check that it is the right one.
Shown in the picture is the Golden Oak stain. This is the default color, but you will still need to choose if from the drop down menu if you would like it. These can also be had in several different stain colors. You can pick from any one of the stain choices shown, no extra cost. You WILL need to make a color choice to continue with the purchase process. The drop down menu is at the top of the page, just above the ADD TO CART button
Just let us know which one you want, and be prepared to wait a FEW EXTRA DAYS for delivery for other that the Golden Oak or unfinished because we don't have each and every one always ready to go.
Also, the finish listed as natural is actually unfinished, raw wood, nothing added, and is primarily for those who would like to stain or paint their own.
Shipping weight is 4.5 pounds
Click here to go to our main shop page and see what other jewelry holders we have:
https://www.etsy.com/shop/SpiritRanchCreations?ref=si_shop#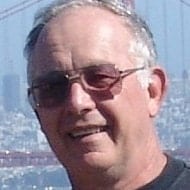 KENNY DANZER
Standing Bracelet Holder Organizer Storage Display Oak
---
Shop similar items from sellers around the world