ø¤º°`°º SAVE MORE ø¤º°`°º
<Shipping Cost is USD$0.10 EACH for the Additional Items.>
_.__.__.___.___._____.______._______._________.
Over 400 varieties to fill your garden, feel free to visit
https://www.etsy.com/shop/seedsshop
_.__.__.___.___._____.______._______._________.
Name: Pelargonium 
Quantity: 15 Bulk Seeds
Color: Pink
Height: 6 to 40 inches (15 to 100 cm).
Zones: Zones 3 to 10. As a perennial in zones 9 and 10.
Flowers: Spring, summer and autumn until first frost.
Foliage: Alternate. Lobed. Palmate.
How to grow
It is probably best to start off Geranium from seed indoors unless you live in a warm area. The seeds should be sown about two months before the last frost of spring is expected. The seeds of Geranium should be lightly covered and germinated in the light at 21 to 24 degrees centigrade. Once growing the young plants should be cut back. It should take from less than a week to three weeks for Geranium to germinate. Once ready transplant the young Geraniums outdoors from 30 to 45cm apart in mid spring following the last frost of spring. In general most Geraniums prefer to grow in sunny conditions; the exception being variegated Geranium species; these should be grown in lightly shaded areas. They like to grow in moist soil that has good drainage. Best results are gained from using a rich soil of pH 6 to 7, but this is not essential as Geraniums will grow in an ordinary soil fairly successfully.
Learn more about the shop and process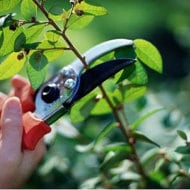 Ka Man Leung
Heirloom 15 RARE Seeds Geranium 'Maverick Appleblossom' Pelargonium Flower Bulk Seeds S3095
Listed on Aug 16, 2016
5507 views