Hekate is the Goddess who can help you through times of despare and will illumminate your path through times of transition and change. At the crossroads, she can help guide you when lifes decisions need to be made. When personal growth is hindered, Hekate can open gates and pathways to guide you to through transitional periods, leading you onto a new phase on your lifes journey as she teaches you to see and accept your shadowed self in order to facilitate personal growth.

This candle is a magically charged fusion of purple and black. Purple, increases power and strength, spiritual awareness, change and success in manifesting change. Hekate stands at the crossroads between the worlds, with her twin flaming torches, she lights the way through darkness. Allow her to guide you through acceptance of change and new beginnings.

Black is a very powerful color which will help you open up to a deep level of consciousness. The fusion of purple and black together lends to good positive energy, releasing that which no longer serves, paving the way to change and new beginnings.

Hekate's Crossing is created with an otherworldly fusion of copal amber, sandalwood, ylang ylang, vetivert, dragons blood, exotic resins, cedarwood and night blooming jasmine with a soft note of vanilla bean.

Size: 2x3 Pillar
Color: A fusion of deep purple into true dark black.

A 2x3 pillar, each candle burns approx 40 to 45 hours. Made from all natural wax, pure essential oils, essence oils, natural botanicals and pure cotton wick, free from harmful additives, animal and poly based products. I always use a high amount of oils to ensure a high scent throw while lit or not lit placed within your sacred space. A beautiful and aromatic compliment to your altar, lighting the way to new beginnings.


Never leave burning candles unattended and always remove labels before burning.


© WHITE MAGICK ALCHEMY™, A Division of Purple Sun Candle Company, Inc.™ 1996-2016. No part of the content, designs, images, product trade name(s), trade product design(s) and product(s) can be used without prior express written permission. All rights reserved.
Learn more about the shop and process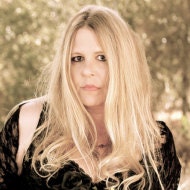 Nancy of White Magick Alchemy
Frequently asked questions about WhiteMagickAlchemy
Hekate's Crossing . Fusion Pillar Candle 2x3 . Change, Personal Acceptance and Growth, New Beginnings, Banishing That Which Does Not Serve
Listed on Oct 23, 2016
2202 views