Sackcloth and Ashes - (Primary Notes: Lavender & Lovingly Burned Woods)
Aroma Gender & Nuances - Unisex, Herbaceous, Woody, Camphorus & Scorched
Lavender is the main note in Sackcloth and Ashes, creating a woody, heavily herbal, full-bodied base. From that base, accents akin to scorched woods radiate out and make for a lavish aroma that lingers and evolves. Gloriously heavy with the feverish medicinal overtones that mark true lavender, it's not for the faint of heart. For this reason, Sackcloth & Ashes tends to appeal most to those that loooove the smell of real lavender vs the synthetic-sweet-flowery "lavender" so common in this day & age.
Sackcloth & Ashes botanical perfume oil comes to you in two 1/32 oz. classic apothecary sampler vials. Tucked within a parchment paper envelope of my own design, this perfume is handmade & eco-friendly. Why, it's the Victorian bees knees, perfect for all manner of scintillatingly odd woman or man of mystery.
--------------------------♥FORGET-ME-NOTS
♥-----NATURAL COMPONENTS: Product is made from natural components. Only high quality essential oils, botanical resins/oils & plant absolutes are utilized. The sumptuous carrier oil ingredients of this wonderstuff consists of the Pixxxie Pie & Posie "House Blend". Commonly consisting of a mix of Sweet Almond, Jojoba & Sunflower Oils with a tiny touch of Coconut Oil, Hazelnut Oil and/or Rice Bran Oil, this mix makes for a perfume oil that leaves your skin soft & supple. Simultaneously, this lavish conspiracy of oils also adds longevity to the fragrance oil itself.
♥-------NUANCES OF NATURAL PERFUMES/COLOGNES: If this is your first time to try a natural perfume/cologne oil, consider checking out my blog article regarding the various nuances of natural perfume/cologne oils via the following handy link: http://www.pixxxiepieandposie.com/?page_id=38. Natural perfumes aren't like harsh,department store perfumes. Many essential oils smell quite different from the interpretations of popular fragrances made with synthetic fragrance oils & alcohol. I.E.: Ginger, Lavender, Vetivert, Geranium, Sandalwood, Oakmoss, Thyme, Rosemary & most florals.
♥-------CARE & KEEPING: Natural perfumes & colognes are the sparkly vampires of the cosmetic world so keep yours in a place that's cool and dark. Avoid leaving in high temperature areas. My aroma blends have a lifespan of 1-2 years if optimal conditions are maintained.
♥---------AROMA FAMILIES: Many find it much easier to shop when things are organized into aroma families, so the Pixxxie Pie & Posie aroma pantheon now spreads before you with every aroma nestled conveniently within a family. So whether you're new to Pixxxie Pie or stopping in for your monthly refill, this new organization scheme will help you quickly narrow down which aromas are right up your alley. Check out the top of my shop Policy page:
http://www.etsy.com/shop/pixxxiepieandposie/policy
♥-------OF REFUNDS & SAMPLES: There are no refunds on sampler packs since I can't use or resell a sampler once it has been opened by you. The purpose of the sampler is to allow you to sample an aroma to see if it will be a good choice & fit your particular needs. I understand that aroma preference is extremely personal & subjective though, so if you don't like a sample please consider gifting it to a friend before you consider throwing it away. Even if a creation isn't right for you please keep in mind that a lot of work went into creating it & it might work great for someone else in your life=) !
♥-------PRICING PERK: Pricing per single sample is $6, so this offer gets you two vials at an awesome price! You're paying $6 for the first sample & getting the second sampler for the awesometasticly discounted price of $2.
♥-------NEED A LARGER QUANTITY? Send an email if you require multiples of this twin sampler pack & the quantity available will be updated accordingly (once I check inventory). Twin sampler packs make great gifts for all sorts of events. Perfect for all manner of odd weddings and showers, they also make great tea party favors to boot!
♥-------GIFT-STYLE TRAPPINGS: Product will come to you in gift-style wrappings, packaged with love & care. Product labels & such are produced in-house & are completely composed of recyclable parchment paper. Peel off labels & keep tags to tuck away as keepsakes or bookmarks! Or keep the wee perfume bottles or vials for another uses since they are high quality & can easily be washed & up-cycled.
♥-------SHIPPING: Orders shipped in the USA are sent via USPS Priority Mail for super fast shipping with a handy tracking number that gets emailed to you through Paypal and USPS.com. This business is a one-woman-show...so all orders ship out within 3-7 business days of payment receipt. Please send email or leave a note if you need your order shipped out by a specific date for a birthday or similar special occasion and I'll be happy to oblige.
♥-------ALWAYS PATCH TEST: Always remember to perform a patch test on a small patch of skin so you can make sure you're not sensitive to the essential oil components utilized. Many natural perfumers use a host of exotic oils, (some of which you've never heard of, much less ever been in contact with) so test things out before rolling around in your new aroma product.
♥-------COPYRIGHT STUFFY STUFF: Photos/Products/Labels/Design ©Pixxxie Pie & Posie
You don't need my permission to blog about my shop or my products. I also believe in fair use when it comes to images and bloggers. You can use my images in relation to a blog article, but you can't print the images with intent to sell prints or other products featuring the image. Fair enough, right=)
Learn more about the shop and process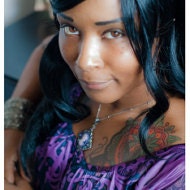 Raquel VanDerZee
sackcloth and ashes - natural perfume oil mini sampler twin pack - primary notes: lavender and burned woods
---
Overview
Handmade item
Materials:

essential oils, glass vial with lid, parchment paper, eye of newt, natural carrier oils, botanical oils, plant absolutes

Ships from

United States

to select countries.
Feedback: 1704 reviews
Favorited by: 51 people
Listed on Jan 9, 2017
752 views