Celebrate the magic and mysteries of moontime and the divine encompassed in ethereal illumination.

Moontime is a most sacred time for all women. Observing and listening to our inner voice, affirming a higher understanding of the magic and mystery of menstruation. It is a time to connect to the moon in reflection and in celebration. The ebb and flow of the lunar cycles, the tides, and the shedding of life's essence without harm, is truly a sacred gift to be embraced. For a woman, Moontime is the time of heightened awareness, power, strength and divine wisdom.

Blood Moon Moontime Lunar Alchemy Witches Moon Candles are very powerful. Imbedded into the top of each candle, my handmade Moon Magick resins and heartwoods fused with pure essential oils.

Since ancient times, the Lunar Goddess reigns as the feminine force of the moon. The Moons divine energy is a great force which we draw power and strength from during ritual. Lunar magic plays an important role for us as honor the Goddesses, utilizing each lunar phase within our spellworkings and rituals to invoke spiritual energy.

The Moon harnesses the power of ultimate Divine feminine energy. Its association with the Goddess helps us and provides powerful energy for spells, magic, divination, love and truth seeking. Lunar Magick can assist in an abundance of magickal workings. Empowerment, personal growth, strength, divination, love, wishes, peace and balance. abundance, dream workings, wishes, banishing and protection spells and Esbats. Call upon your moon Goddess (Artemis, Hathor, Isis, Diana, Luna, Selene, Astarte) and invoke the strength and power of the moon and all of her magick during moontime and your ritual and spell workings ~

Each candle burns approximately 40 to 45 hours. Made from all natural wax, pure essential oils, essence oils, natural botanicals and pure cotton wick and free from harmful additives, animal and poly based products. I always use a high amount of oils to ensure a high scent throw while lit or not lit placed within your sacred space. Perfect for spell casting and ritual use. Very fragrant and very beautiful ~

Size: 2x3 Pillar
Color: Blood Moon
Burn Time: 40 to 45 hours if burned properly
Fragrance Description: Dark earthly divine essences of moonflower, amber, jasmine, bladderwrack, rose and dragons blood... the essence is alluring, magickal and intense

Never leave burning candles unattended and keep away from children and pets.

* This candle design is an original copyrighted concept, designed and created by White Magick Alchemy. Sadly this design is being copied and capitalized on by another sellers here on etsy ~ Replicated but never duplicated.


© WHITE MAGICK ALCHEMY™, A Division of Purple Sun Candle Company, Inc.™ 1996-2011. No part of the content, designs, images, product trade name(s), trade product design(s) and product(s) can be used without prior express written permission. All rights reserved.
Learn more about the shop and process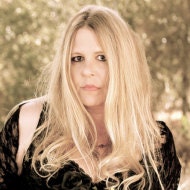 Nancy of White Magick Alchemy
Frequently asked questions about WhiteMagickAlchemy
Blood Moon Lunar Alchemy Witches Alchemy Candle . Lunar Magick, Goddess Workings . Dark Earthly Moonflower, Bladderwrack and More
Listed on Sep 18, 2016
10403 views