This is a great aluminum calling card tray that dates to the turn of the century from Crescent Carriage Company that became Pontiac. We haven't found another like it. Crescent Carriage Company gave birth to what would later become Pontiac. There is some slight scratching on the surface. The embossed corners have great flower and scrolling detail. It measures 4 7/8" x 3 1/4". Really a fun piece for an automobile collector.

In Pontiac, Oakland County, Michigan, in the summer of 1907, seven businessmen met to found a new auto-manufacturing concern. Edward M. Murphy, head of the city's successful Pontiac Buggy Company, became president and general manager of the Oakland Motor Car Company. With an initial capitalization of $300,000, the men set off to make a medium-priced car with a 2- cylinder engine. Murphy set aside 50,000 square feet in his Crescent Carriage Company factory for the purpose of building the car.

In 1908 they produced the 2-cylinder Oakland 20 for about a year, but it did not sell very well. In 1909 the 4-cylinder 40 was added to the line. However, it was Oakland's powerful K, a hill climb champion that finally caught the attention of William Durant, the industrialist who created General Motors. His agents started buying up shares of Oakland and General Motors and they soon owned 50 percent of the company's outstanding stock. Durant then approached Murphy and proposed that his firm become part of General Motors. On April 9, 1909 Oakland joined Buick and Oldsmobile under the General Motors umbrella. This was the beginning of Pontiac.
Learn more about the shop and process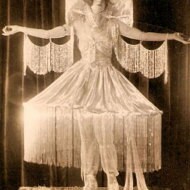 Chris
Crescent Carriage Company Calling Card Tray Pontiac, MI 1900s
---