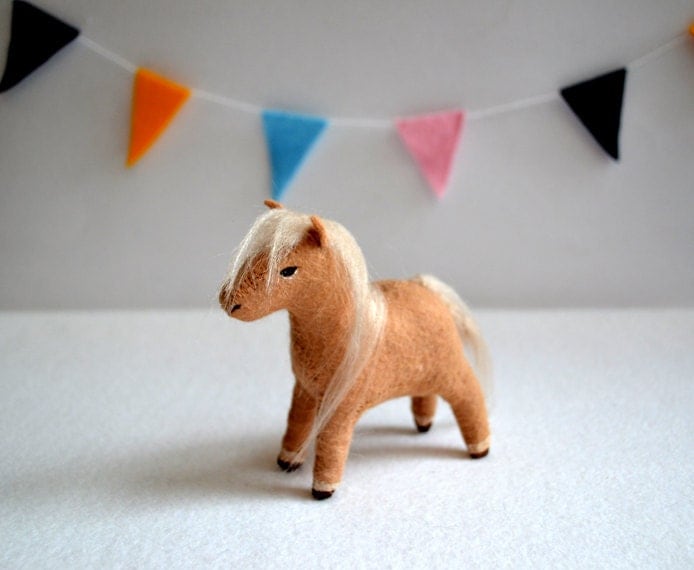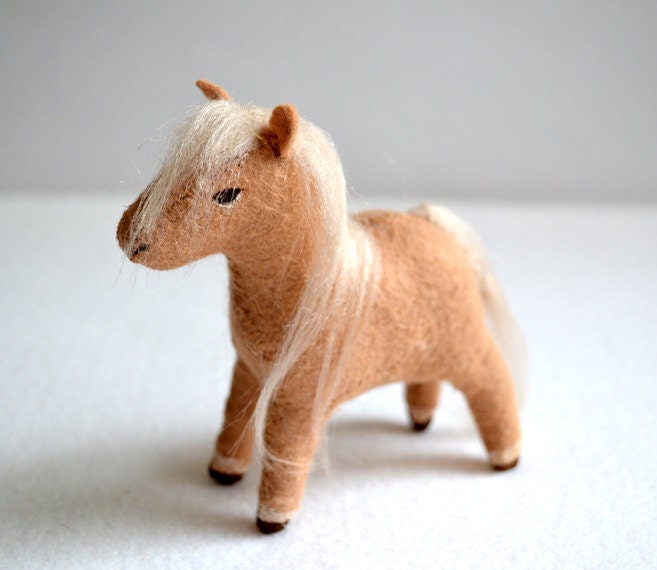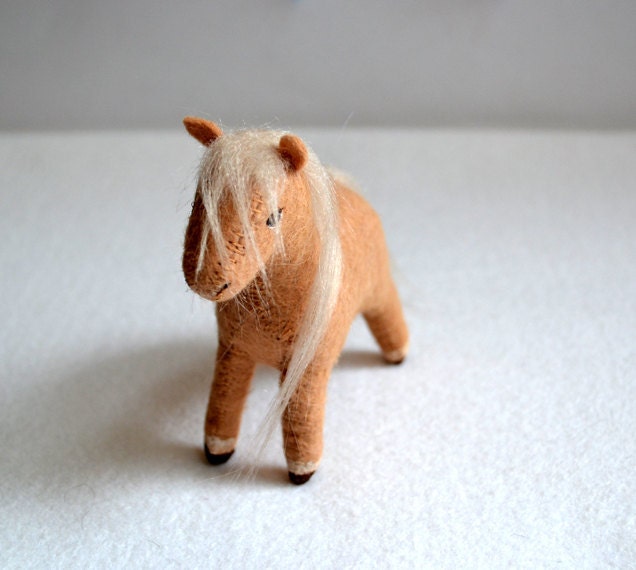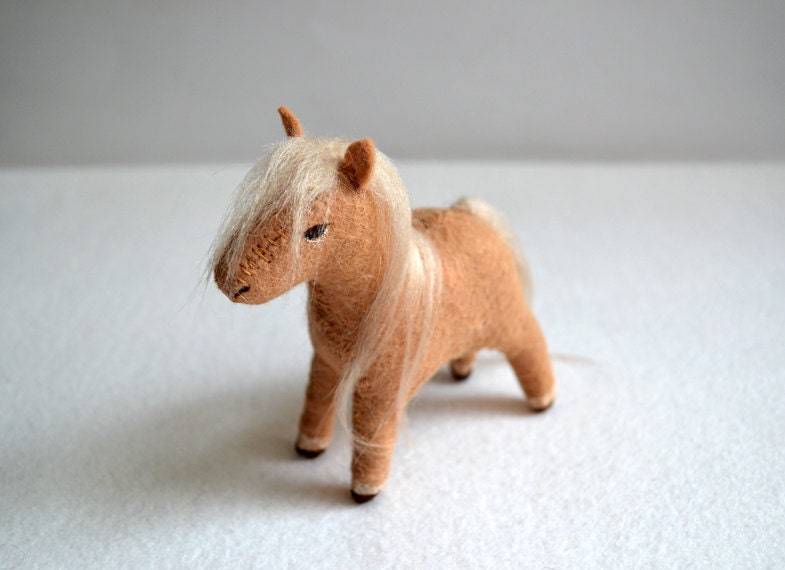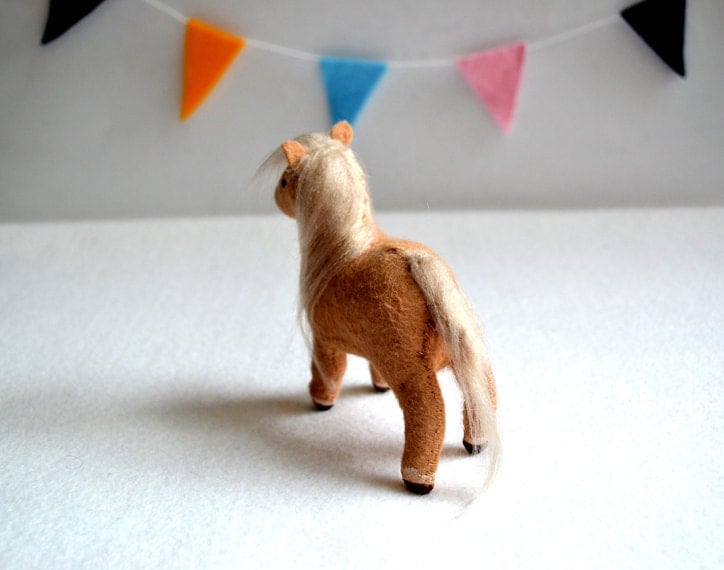 RIP li'l sebastian!

here is a miniature horse i have made in the likeness of the tiny awesome li'l sebastian of parks and recreation fame.
this miniature horse has an honorary degree from the University of Notre Dame. at his debut pawnee harvest festival appearance in 1989 he was the 8th most photographed object in all of america!

this little horse is a BIG deal!

li'l sebastian is all hand stitched from tan wool felt with tiny painted details. his blonde mane is fun to style and pose. plus he loves it!

he measures in at 4x4 inches and is ready to ship :)

thanks!
li'l sebastian - miniature horse - felt soft sculpture by royal mint
---