Seems like everywhere we turn, there are new rules requiring disclosure of the content of practically everything. Apparently, it's really important that we know how many parts per bazillion of <insert scary-sounding chemical name here> are in your breakfast cereal. Likewise, we should now pay attention to what percentage of your <insert foodstuff here> was free ranged, grass fed, fair traded, and Not Harmed in Any Way.
We knew things were getting completely out of hand when we discovered that bottled water has a Nutrition Facts statement on the label. So if we're going to label our water (zero calories, and not a significant source of sodium!), why stop there?
Here's our little tongue-in-cheek answer - a nice warm fleece scarf, composed of a particular combination of scandium, argon and fluorine. Now nobody can question what that thing is around your neck. Of course, they can still question what the scarf is hiding, but that is none of their business.
~~~~~~~~~~~~~~~~~~~~~~~~~~~~~~~~~
100% quick-drying black polyester fleece Anti-pill finish with appliqued embroidered recycled felt
Extra long: Measures 80' x 10
http://www.etsy.com/shop/YellowBugBoutique
© 2011 Original design by Cindy Green which is exclusive to Yellow Bug Boutique. All rights reserved. Unauthorized reproductions prohibited.
Learn more about the shop and process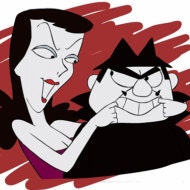 Randy and Cindy Green
Scarf Periodic Table Chemistry Elements
---
Listed on Apr 13, 2017
1379 views