Just reduced the price again!

Vintage Hudson's Bay blanket. Approximate measurements: 69" x 78". The blanket has a cream colored background with Black, Yellow, Red, and Green stripes on each end and 4 small black lines on each side. The tag fell off years ago and I no longer have it.

This blanket has been in my family for as long as I remember (I'm over 50 years old). This wool blanket was used, on our beds, during the cold winter months in North Dakota's Red River Valley. I have no idea where my mother and father got this blanket and they are no longer alive for me to ask.

I've had this blanket stored, in a clear plastic bag, for the last 22 years. Needs to be cleaned being it has not been used for years. Minor fraying in a small part of the one end.

I found some information on-line at:

http://www.pointblankets.com/pages/pb007.htm

History of the Authentic Hudson Bay Point Blanket: A Hudson's Bay point blanket is a type of wool blanket traded by the Hudson's Bay Company (HBC) in western British North America and the United States during the 18th century and 19th century. The blankets were typically traded to First Nations and Native Americans in exchange for beaver pelts. In the point system, a blanket of higher point value would supposedly be larger and warmer. A common misconception is that each point indicated a quantity of beaver pelts or Hudson's Bay Company money. Blankets varied in color and design. The seal has been on the Hudson Bay Point Blankets since 1890, at that time other companies and competitors started producing similar wool blankets. The Hudson Bay Blanket seal is helpful for collectors in determining the age of a Hudson Bay Blanket

The blanket can be used for warmth or as decor in any room of your home.
Learn more about the shop and process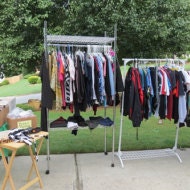 Margaret