"There is only you and your camera. The limitations in your photography are in yourself, for what we see is what we are." - Ernst Haas
ABOUT THE ITEM
This listing includes the following:
Nikon Nikomat (Nikkormat) FTn Camera Body
Vintage Nikon body cap
Original Camera Body Cover and Strap
Original Camera Case
This camera is the version of the Nikkormat FTn sold locally in Japan; therefore, the text on the camera body reads "Nikomat." Based on its condition, we are confident that this camera was rarely used. In fact, we replaced what we believe may have been the original mercury battery with an alkaline one to test the camera. The camera and the case are very clean. Externally, there are no visible signs of wear on the camera. We were hard-pressed to find even a small scratch on the body. Because we are not photography experts, we had this camera inspected more closely by a local vintage camera expert. He noted that the seals may need to be replaced at some point in the not-so-distant future (a result of 40-50 years of age) and that the camera appears to be metering a bit low (he believes 1.5 - 2 stops at high speed and maybe a bit better at lower speeds). These were his only negative comments, and he indicated that the metering issue was probably a result of the slightly lower-voltage alkaline battery. Based on his explanation, the metering issue might not be important to user of this camera, especially because certain external factors can be changed to compensate for this, but we did want to disclose this as it seemed to be of interest to him. With the exception of these two points of interest, the expert felt this was a great camera with virtually no signs of use. The case retains its original felt interior in excellent condition. There is some scratching on one of the back snaps on the case; otherwise, it is in mint condition. The strap and body cover are in excellent condition. A vintage Nikon body cap is included with the camera.
A vintage Toshiba Custom S II Flash (not pictured) will also be included with this camera. The flash appears to be in excellent condition, but we have not tested it to verify it is operable.
Major features of the Nikkormat FTn are (courtesy of http://www.mir.com.my/rb/photography/hardwares/classics/nikkormat/fseries/ftn/index.htm):
- 92% of the actual picture field
- Sturdy mechanical metal focal plane shutter that travelled vertically that works without any battery.
- The most significant change from the FT mode of exposure reading (Nikkormat FT employed with full screen average meter reading) was at the way how the camera performs the metering. FTN's built-in center-weighted through-the-lens exposure meter, it was the first Nikkormat that uses the 60/40 metering distribution. The center-weighted (heavy-centered) metering, where sixty percent of the metering is read in the viewfinder's 12 mm center circle, and the remaining 40% is determined by the rest of the viewfinder area. Meter needle visible in the finder viewfield and atop the body. It employed with a CdS exposure meter powered which by a 1.3V mercury battery. Battery requires only for metering.
- Range of metering: EV3 - EV17 at ASA 100 (e.g. f/1.4, 1/4 sec.- f/11, 1/1000 sec.).
- ASA sensitivity setting: 12 - 1600.
- Maximum aperture setting: f/1.2 - f/5.6.
- Meter diaphragm coupling: f/1.2 - f/32. Couples with both diaphragm and shutter speed dial
- Single-stroke film advance lever (135°, throw angle 26°) also serves as on-off switch of the meter.
- Synchronization: X and M synch terminals. X synch at 1/125 sec. or slower. FP- and MF-class bulbs also usable.
- Depth-of-field preview control
- Independent mirror lock-up
- The selected shutter speed is visible in the viewfinder.
- An exposure needle (surrounded by brackets) in the viewfinder moves toward the corresponding "+" or "-" symbol to indicate whether the photographer should increase or decrease exposure.
- The camera automatically recognizes the maximum aperture of the lens in use. Initial ASA/ISO film speed setup is thus much simplified.
While this listing is for the camera body only, we have separately listed a 50mm Nikon lens that fits the camera and is in similarly excellent condition. If you are interested in both the body and the lens, please contact us - we would be happy to offer a package deal on both items!
*****************************************************************************************************
We offer combined shipping on multiple items. Also, we are happy to ship internationally! Please contact us directly for a shipping quote in either case.
*****************************************************************************************************
Please visit our shop's home page to view more of our vintage and antique finds:
http://www.etsy.com/shop/luccabalesvintage
*****************************************************************************************************
Learn more about their shop and process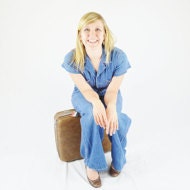 Laura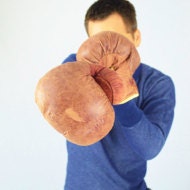 Chris
Nikon Nikkormat FTn SLR Film Camera Body with Original Case and Strap (Additional Flash Included) - Professionally Inspected
---
Listed on Feb 28, 2013
1119 views