VINTAGE WEDDING TABLE NUMBERS / MARKERS
This listing is for '1 Table Number'…please convo me with the amount of numbers you need so I can set up a custom listing just for you.
Our Unique & Pretty Oval Wedding Table Numbers are made of wood and are self standing. The table numbers in the photo are painted in a 'Cottage White' with 'Black Lettering'. Other colors are available.
You can choose the font I have showing in the photos or you can choose a favorite font of your own. Be creative! Name your tables after special places, people and things. Lets work together to make 'Exactly' what you need. We can also paint NUMBERS if you prefer.
Each Table Number is 'Distressed & Aged' giving it that 'Vintage Romantic Cottage' look. No 2 numbers are painted alike giving each Table Number its own unique charm.
Each Table Number measures 8 1/2" long x 6" tall.
*.*.*.*.*.*.*.*.*.*.*.*.*.*.*.*.*.*.*.*.*.*.*.*.*.*.*.*.*.*.*.*.*.*.*.*.*.*.*.*.*.*.*.*.*.*.*.*.*.*.*.*.*.*.*.*.*.*.*.
………........................................ ~☆~ S H I P P I N G ~☆~ ……….....................................
* INTERNATIONAL BUYERS: Our shipping prices included in our listings are 'Priority' rates. We are happy to ship '1st Class' if applicable if you are not in a rush. Insurance is not available for some countries however, it is available, it is added. My Primitive Boutique is NOT responsible for any uninsured packages.
* To Receive the BEST shipping price for a 'MULTIPLE PURCHASE', please send us your wish list through an Etsy Convo and we will be happy to create a reserved listing specifically for you. Please be sure to include your zip code. We will send you the link to your listing when it is ready.
* ALL orders move into production IMMEDIATELY. Once your order is ready to ship, you will receive 'DELIVERY CONFIRMATION so you can track your order.
………………………….………….~☆~ CUSTOM DETAILS~☆~ ……………..…………………..
In order to provide you with the very best service, be sure to provide the details needed when you place your order. Be sure to add the names in the order you would like them to appear.
Please include the following details that apply to your purchase:
1.) Names
2.) Wedding Date
3.) Arrow Direction (if applicable)
4.) Font Preference(s)
5.) Font Color(s)
6.) Sign Color Preference
7.) Business Name
8.) Business Logo
etc....
………………………….………... ~☆~ RUSH ORDERS~☆~ ……………..……………….……..
If you are placing an order and need it in your hands within 10 days or less, our RUSH ORDER listing will GUARANTEE and on time Delivery.
While we strive to have ALL order shipped within 2 weeks or less, there are times additional time is needed during extremely busy times. Orders are created on a 'First Come, First Served' basis.
We understand there are times when a 'Rush Order' is required. For those who would like to take advantage of our 'Rush Service', Please click the link below & add it to your cart.
https://www.etsy.com/listing/101108610/rush-order-service-provided-by-my?ga_search_query=rush
………………………….…... ~☆~ QUALITY & WORKMANSHIP~☆~ ……..……………….…..
When purchasing a 'CUSTOM SIGN' there are several important factors your should consider.
............... Q U A L I T Y ...☆... C R AF T S M A N S H I P ...☆... O W N E R S H I P ..............
When choosing a CUSTOM NAME SIGN that you will cherish in your home for a lifetime, Design & Quality should be the 2 factors considered. My Primitive Boutique creates the BEST ORIGINAL DESIGNS. Our designs are COPYRIGHT PROTECTED.
* We hand select each piece of wood using only the finest wood for our Signs & Designs. We DO NOT use wood that contain Knots as knots will only disappoint you in the future and will eventually ruin the look of your hand painted creation leaving you with unsightly and undesired spots.
* Quality is very important to us. We use only the very BEST Materials & Mediums to ensure we create the very BEST products. Every one of our products features layers & layers of different mediums that help us achieve the most Amazing Aging Characteristics you won't find anywhere else. We have our secrets & our own special formulas unknown to any other artist. You receive more than just a 'Sign' here at My Primitive Boutique'…Our customers will always receive a Unique Vintage Inspired Work of Art and nothing less.
* Our Designs are FRESH & UNIQUE. We incorporate different Font Styles & Unique Materials making our signs the MOST desirable. We are truly UNIQUE and in a 'Class of Our Own'.
* ALL of our Signs are HAND PAINTED. We DO NOT use VINYL or STENCILS. There's nothing like a 'Hand Painted Sign'. Hand painted signs create a Vintage Romantic Ambiance unlike Vinyl that looks 'Factory Produced' and screams 'Commercial Quality'.
* While so many brides request to coordinate their fonts with their wedding themes, Customization is unlimited...You can choose 'ANY FONT STYLE' and request 'ANY COLOR'. We are happy to color match as we can mix ANY COLOR you desire.
* We intentionally create imperfections & aging effects to all of our products so they will each have a SHABBY CHIC VINTAGE LOOK. Some of the characteristics include chipped paint, chipped lettering, distressed edges, etc.
*ALL of our items are sealed & protected with a HIGH QUALITY sealer that will last a lifetime.
* We create ALL of our items from scratch. We DO NOT purchase manufactured items, paint them & call them our own.
..........................W E...☆...A D O R E...☆...S P E C I A L...☆...R E Q U E S T S.....................
Let My Primitive Boutique be your main source for your Vintage Inspired Wedding, Business & Home.
We offer the BEST DESIGNS hands down that will create the perfect Decor from your Rehearsal Dinner to your Wedding Day and then to your home.
My Primitive Boutique has created signs for thousands & thousands of Brides, Photographers, Wedding Planners, Bridal Consultants & Businesses around the world.
Our Artist & Designer, Cheryl Westerkamp will amaze you with her UNIQUE talent.
Cheryl's Vintage Signs are inspired from her Thoughts & Dreams and are transferred into an Heirloom piece of Art that you will treasure for a lifetime.
………………………….………... ~☆~ OUR ETSY SHOP~☆~ ……………..……………….……..
http://www.etsy.com/shop/MyPrimitiveBoutique
……………………..….…………... ~☆~ OUR POLICY~☆~ ……….………..………………,..…..
http://www.etsy.com/shop/MyPrimitiveBoutique/policy?ref=shopinfo_policies_leftnav
……………………..….…………... ~☆~ COPYRIGHT ~☆~ ……….………..………………,..…..
We work hard to create our designs and while we are extremely flattered that other artists here on Etsy like to copy our hard work, it is not appreciated and it is considered a VIOLATION.
DO NOT copy our photos, listings, content, etc. We have added Trackers to our photos so we can track those who violate our copyright.
Trackers have been added to each of our photos & listings here on Etsy & Www.MyPrimitiveBoutique(dot)com.
Those caught using our photos without the consent of My Primitive Boutique with intent to duplicate or reproduce our products are considered to be violating our copyright.
Bloggers are welcome to our photos as long as each photo links to our listing, Etsy Shop or website. Photos must not be cropped in any way, shape or form & must maintain their original size.
……………………….……..…………...~☆~ Q & A~☆~ ……….………..………….………….…..
Q. Do You Combine Shipping?
A. ABSOLUTELY! We will do everything we can to help you save money on shipping. We always calculate the shipping cost for both USPS & UPS…depending on when you need your sign, we ship the cheapest method and we are sure to select the carrier who is able to deliver your order on time.
Q. Do You Offer Discounts on Multiple Purchases?
A. Of course we do. We offer discounts on multiple purchases of 3 items or more. You are welcome to send us your wish list by contacting us here:
https://www.etsy.com/conversations/new?with_id=30375&ref=owner_contact_leftnav
Be sure to add 'CUSTOM LISTING REQUEST' on the subject line...and we will be happy to put a package together for you & create a RESERVED LISTING specifically for you. Your reserved listing will include your order, discount & shipping. Be sure to include your 'ZIP CODE' so we can calculate the proper shipping.
Once your reserved listing has been created, we will send you the link. Once you finalize your order, your order will move into production.
Q. Is there a phone number I can reach you?
A. You betcha! You can reach us at 973-827-1158 (landline phone)
Q. Where are you located?
A. We are located in lovely New Jersey.
Q. Do you ship to Canada? Australia? Internationally?
A. ABSOLUTELY! We ship WORLD WIDE.
Q. Should the Brides Name go first or the Grooms Name?
A. That's a great question.....After researching, many say that the Brides name should go first....however..We have also read it is truly a matter of preference. There are times when we create a sign where the grooms name actually looks better first...it depends on the letters & fonts used to create your sign. We are happy to do it the way you would like. We prefer to do what looks best. The decision is yours.
Q. How long will it take to receive a sign if I purchase today?
A. We post our most current lead time on our Shop Announcement Page. We do our very best to have orders shipped within 2-3 weeks. Our items are ALL 'Made to order'....therefore it really depends on what we are currently working on at the time you place your order. Please check here for current lead time:
http://www.etsy.com/shop/MyPrimitiveBoutique?ref=si_shop
Q. What is your return Policy?
A. ALL SALES ARE FINAL however, if there is a problem with your order, we are happy to work with you.
While our policies are firm due to the nature of our business, we will do everything we can to work with you and make sure your experience at My Primitive Boutique is positive.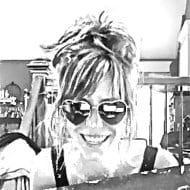 Cheryl Westerkamp
Vintage WEDDING TABLE NUMBERS, Wedding Table Markers, Shabby Chic Wedding Signs, Wooden Oval Personalized Table Numbers
Listed on Jul 18, 2015
1458 views