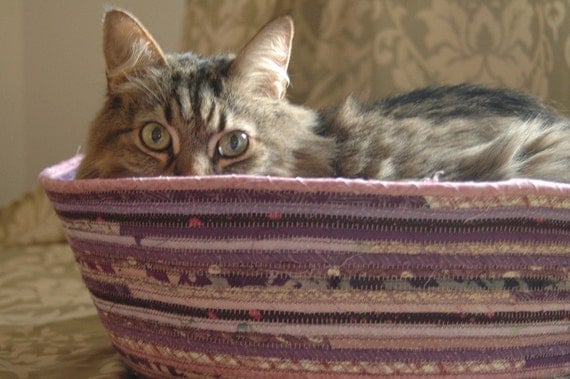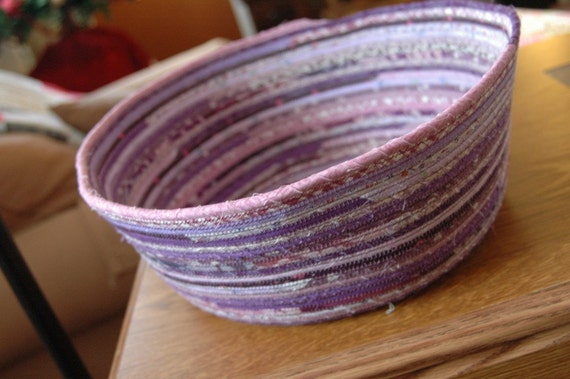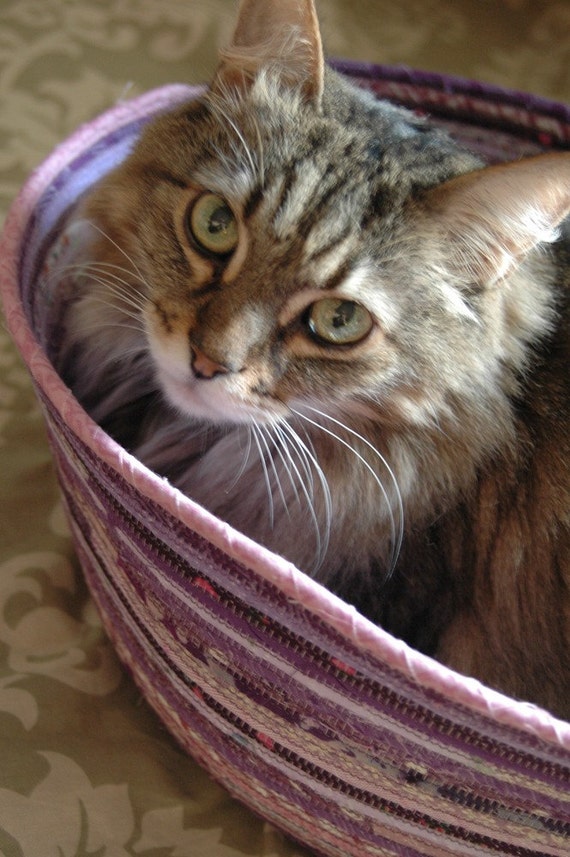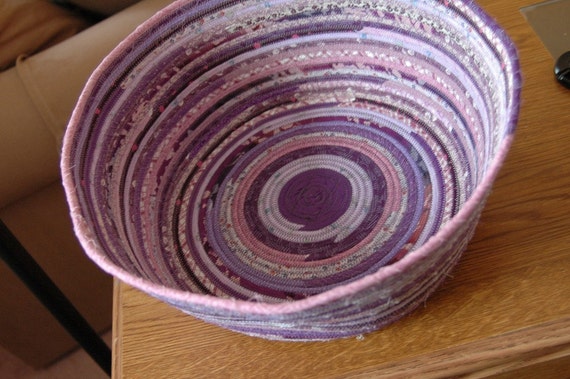 ~You will receive a bed that is in the same colors as the snuggle bed in the photos~

Give your fur face a gift of nap! Your fuzzy one is sure to love this cuddly snuggle bed.

I made one of these for my kitty and he loved it. So I thought that I'd make some for other cat lovers to share with their meowsers.

When your kitty settles down for a full hard day of cat naping, she will love the way the bed stretches ever so slightly to form with her as she sleeps.

I did not make these beds for puppies, doggies, ferrets or any other pet, but if you think that your little guy would like it - try it out. I'm sure that they could enjoy the snuggle bed just much!

Each cat bed is made of 100% cotton and measures approximately 13-15 inches in diameter along the top rim and 10-12 inches diameter on the bottom of the bed.

Snuggle beds are not indestructible and my wear over time. My kitty likes to sharpen his claws on the bottom of his bed and it is still in the same shape it was when I gave it to him. Snuggle beds can be hand-washed in cool water so colors do not run.
Cuddly cat snuggle bed - purple
---