Spirit Medicine Essences
Red Road Spirit Medicine
Essences for Healing Body, Mind, & Spirit
- Coyote Medicine -
Medicine Wheel Essences
Playfulness and Trickster
Coyote Medicine Spirit Essence
Supports: Teaches the sacredness in all things. For people who walk backwards. The Coyote howls in the night, calling you to come play. It will bring out your inner child and playfulness.
Coyote Medicine
Coyote is a Trickster. He is full of medicine, that sometimes can feel either good or bad. He gets one into trouble a lot with his eagerness and desire to do everything. He is full of child's energy and laughter. He is full of magic, yet is still unsure of how to use it. Coyote is sacred. He is foolish yet moves elegantly through life learning lesson after lesson, perfecting his act of trickery. He is in dozens of stories of my Chumash Ancestors and many other Nations, yet even as the foolish jokester and laughing dog he is, he is still full of good medicine that will teach us throughout our Earth Walks.
Nasturtium Flower Essence
Supports: Life Force
These sweet orange and yellow flowers bring warmth and vitality. Along with sexuality, love for body, radiant energy, and sexual healing. It stimulates stagnant energy, connects to the inner burning Fire, and connects one to the earth. A grounding essence.
Zinnia Flower Essence
Supports: Playfulness, Inner Child, and Laughter
Moonstone Crystal Essence
Moonstone honors the Goddess in all women. Like the moon as it waxes and wanes, this reflective stone allows us the lesson that everything is a part of the cycle of change. It is the stone of new beginnings. Moonstone balances our emotional states and they are connected to the water element, which are connected to the cycles of the moon and tides, thus it has a strong relationship to a women's menstrual cycle. As well it encourages lucid dreaming during the full moon.
Quartz Crystal Essence
Quartz can both draw and send energy therefore it is effective for sending/receiving guidance. Quartz is used for transformation in healing and in all levels of change (mentally/emotionally, physically and spiritually). Quartz is considered the "stone of power". A dedicated healer. Pure white light passes through it easily, leaving all the colors of the spectrum unaltered and giving substance to the argument that Clear Quartz crystals can help balance all the elements needed to make us whole and fulfilled.
Sunstone Crystal Essence
Can be used to both clear and energize the chakras.It can be used to dissipated fearfulness, to alleviate stress, and to increase vitality. It has been used to encourage independence and originality and to provide luck in games. It has been used by the Canadian Indians, in rituals of the medicine wheel, to show to the spirit guides the connection with the golden white healing light of the sun. In these ceremonies sunstone is placed in the center of the medicine wheel; it has been reported that, during contact with the spirit guides, the stone has emitted a golden glow.
Petalite Crystal Essence
Petalite is known as the stone of the angels and has been used to further ones angelic connection, ones connection with the ancient civilizations, and ones alliance with the spiritual guides and totem animals. It has been used extensively in medicine wheel ceremonies to provide a safe environment for spiritual contact, to enhance communication, and to bring peace. It has also been carried during Vision Quests to bring calm, protection, alertness, and prompt success. It can be used for attunement between those of the physical plane, and as well as between one and the spirit world. It is valuable to provide strength and protection during vision quests and astral travel. It is of high spirituality and can bring both valor and protection on the spiritual level, and from the etheric plane. It is also a stone of Earth grounding; hence, one can remain grounded during spiritual work. It acts to improve meditation and to further peace of mind.
--------------
Made from Coyote Medicine, Nasturtium and Zennia Flower Essences, Moonstone, Quartz, Sunstone, and Petalite Crystal Essences
+ Full Moonlight in Fiery Aries, Sunlight, Crystal Medicine Wheel, Shasta Spring Water, Brandy, Amarretto, full moon pipe ceremony, and love.
These Spirit essences were created on the evening of the Full Moon and charged that night with the full moonlight of Aries. I created the Crystal Medicine Wheel just as a Partial Lunar Eclipse appeared in the sky. Around midnight took place an Obsidian Moon Pipe Ceremony, where all the flowers, crystals, and animal spirits were evoked in my traditions. With the Sun rise the essences soaked in half a day of Grandfather Sun's energy.
Crystal Medicine Wheel
Represented the four directions and all its Nahuales on the Medicine Wheel
Direction - Color - Teaching - Element - Plant - Animal - Crystals
East - Red - Spirit - Fire - Tobacco - Eagle and Hawk - Red Jasper
South - Yellow - Growth - Air - Copal - Coyote and Turtle - Citrine
West - Black - Death & Rebirth - Water - Cedar - Bear and Owl - Obsidian
North - White - Ancetors - Mind - Earth - Sage - Buffalo and Raven - Quartz
All Flower Essences were made directly in spring water and infused in Sunlight and Moonlight for 24 hours. Each flower is from my garden and i was guided to use them in my creation of Red Road Spirit Esusences. My Crystal essences were also made the same night in the Crystal Medicine Wheel on the Full moon and most of them were made indirectly in spring water (due to the different minerals in crystals). Four of the Animal guides were joined in this Medicine Wheel on this night and later there was another Nahual Medicine Wheel on the Full Moon in Scorpio that was done to infuse the essence and spirit of the 4 Legged and Winged Ones into the medicine.
These Bottles of Spirit Essences are a 2 oz bottle with dropper.
It is made from the Mother essence (Shasta Spring Water & Brandy)
Bottled to a stock essence. (Spring Water & Amaretto) 50% to 50% ratio
Usage: Take from 1 to 13 drops DAILY of your essence. Using less over an extended period of time is the way it works.
Combined Shipping -
Buy up to 4 Essences at a time and get the Standard Rate of Shipping for One Essence (USA). Please contact me thro a Convo to make this change in shipping if interested.
Find all my 13 Red Road Spirit Medicine Essences in my shop Spirit Medicines
https://www.etsy.com/shop/SpiritMedicines?section_id=13510816
Comes in Pretty Mesh Bag and with an Info Description Card of Essence and Quartz Crystals.
Made with Healing Hands of Tijax
Matiox Chawe
To all my Relations
Made with Love
Xochi
---- Shipping ----
USA - USPS Priority Mail with Tracking Number
Your purchase will be gift wrapped & sent in a flat rate priority box
Estimate Arrival 2-4 days within USA
Shipping charges include shipping, handling, Packaging, Etsy fees, and Paypal fees.
International - USPS First Class Mail
Your purchase will be gift wrapped & sent in a recycled box
Estimate Arrival 2-6 weeks
Shipping charges include shipping, handling, packaging, Etsy fees, and Paypal fees.
Learn more about the shop and process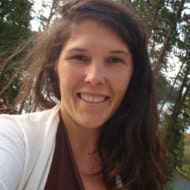 Ellie Stahl
Coyote Medicine - Playfulness & Trickester - 2oz Red Road Spirit Medicine Essence
---
Overview
Handmade item
Materials:

Coyote medicine, zennia flower essence, nasturtium flower essence, sunstone crystal essence, moonstone crystal essence, petalite crystal essence, quartz crystal essence, full moonlight, sunlight, spring water, brandy, amaretto, prayer

Ships worldwide from

United States

Feedback: 402 reviews
Favorited by: 49 people
Listed on Dec 21, 2016
438 views