Aqua Aura Quartz Crystals are created by taking natural quartz crystal formations and infusing them with pure Gold creating an immensely powerful protection combination which fuses the white, blue and gold rays into an iridescent display of light. In a secret process which is part alchemy and part science, the two unique substances of quartz crystal and pure gold are commingled in a permanent way, resulting in the striking blue color of Aqua Aura.

Aqua Aura is metaphysically known to harness a harmonizing effect known to align the chakra system, highly stimulating to the 5th Chakra, enhancing one's ability to communicate inner truth, as it also has a soothing and relaxing effect on the emotional spirit. Aqua Aura Quartz is strongly connected to the element of water.

Ideal for distance spiritual energy because of its magically known ability to send energy, this stone is said to enhance communications of all kinds. Use for auric and chakra workings, channeling and meditation. Aqua Aura is said to attract success and prosperity, even possibly wealth. A beautiful stone ~

A pendulum is simple tool used for communicating and gaining guidance from the spiritual world. The pendulum amplifies signals or energy vibrations emanating from a spiritual guide or the Divine energies you've called upon. These vibrations focus their attention on the pendulum and cause it to move in specific directions, giving you answers and guidance to the questions you put to the tool.

Hold the pendulum with your strong hand, very steady so it doesn't move. Ask your question:

Yes ~ an up and down direction.
No ~ a side to side direction.
Maybe ~ a diagonal direction, from the lower left to upper right corners of the circle.
Don't Want To Answer ~ a diagonal direction , from the lower right to the upper left corners of the circle.
Probably Yes ~ a clockwise circle.
Probably Not ~ a counter-clockwise circle.

This beautifully magickal Aqua Aura crystal point is set in 925 Sterling silver and the length of the silver chain is 18 inches. The points vary in size measureing 1-1/4 inches long and 1/3 inch wide at the top. This stunning Aqua Aura crystal point is just the right size when worn as a pendant necklace. The chain is a medium sterling silver. Its just a really beautiful piece whether used as a pendulum or worn around the neck.



© WHITE MAGICK ALCHEMY®, A Division of Purple Sun Candle Company, Inc.™ 1996-2015. No part of the content, designs, images, product trade name(s), trade product design(s) and product(s) can be used without prior express written permission. All rights reserved.
Learn more about the shop and process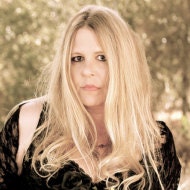 Nancy of White Magick Alchemy
Frequently asked questions about WhiteMagickAlchemy
Aqua Aura Crystal Gemstone Pendant Pendulum Necklace
Listed on Sep 25, 2016
7362 views