ø¤º°`°º SAVE MORE ø¤º°`°º
<Shipping Cost is USD$0.10 EACH for the Additional Items.>
_.__.__.___.___._____.______._______._________.
Over 400 varieties to fill your garden, feel free to visit
https://www.etsy.com/shop/seedsshop
_.__.__.___.___._____.______._______._________.
Name: Mirabilis Jalapa
Quantity: 70 Bulk Seeds/per bag OR 100 grams(approx. 1200 Seeds)
Height:  6 to 50 inches (15 to 125 cm).
Flower Color: Yellow, red, white, pink; often two-toned. Deep throated trumpets. Fragrant. Flowers open in the evening.
Plant Type: Half hardy perennial commonly grown as a half hardy annual by gardeners.
Zones: Zones 3 to 10. As a perennial in zones 8 to 10.
Flowers: Summer and autumn.
Foliage:          Green. Thin. Oval or heart-shaped. 
How to grow
Sow Outside: Surface. Following last frost or in autumn (warm areas). Spacing 4 to 40 inches (10 to 100 cm). 
Sow Inside: Use peat pots. Germination time: one to three weeks in the light. Temperature 70°F (21°C). Seven or eight weeks in advance. Transplant outdoors following the last frost or in autumn. 
Requirements: Full sunlight or light shade. Good drainage. Soil pH 6-7. Ordinary soil. Monthly feed. Regular watering. Perennials should be cut back to the ground once flowering has finished. Propagate: dividing in the spring. Miscellaneous: Mirabilis is the Latin word for amazing/wonderful.
Learn more about the shop and process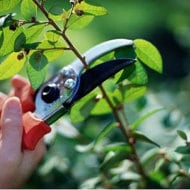 Ka Man Leung
Heirloom 70 Seeds Marvel of Peru Mirabilis Jalapa Four O'clock Heirloom Organic Seeds B0091
---
Shop similar items from sellers around the world