PLUS Glue Tape (NIP)
Double Sided
Refillable
Green Barrell Dispenser
4mm x 8m
(1/6" x 26')

Convenient and portable. For detailed work: crafts & scrapbooking

The size of the tape is easy to identify by the color of the dispenser. I liked this feature.

~~My Intro to Plus Glue Tape~~
I was first introduced to this product at the Collins Group Tradeshow in Houston, TX about 3 weeks ago. It was during the make & take session I saw & used this tape. Although the Vendor using this tape was not the Vendor promoting it, it was favored by all at our table. It is so lightweight and fits your hand so well. I was very impressed with the easy handling. You would have to know me. I am so "old school" when it comes to double sided tape. I use a desk tape dispenser!! It's what is most comfortable to me. I cannot tolerate skipping tape dispensers or dispeners too heavy to use for long periods of time. So when using this tape dispenser and saw how easy it worked (it did not skip while you were using it); I as well as others asked about the tape. We were told it would be made available to us the next day at the actual trade show. I liked what I saw, I loved how easy it was to use, and I went to my hotel room and started researching this brand of tape. I liked what I found and was anxious to meet the Vendors.

The PLUS Vendors were all male (3 of them) - athough not an oddity it is unusual. Most vendors for this trade show had women displaying, instructing, & demo their products. Which is smart because the majority of the Stores there to make purchases and set up accounts were ladies. Smart Marketing Strategy? Perhaps. Or maybe their product simply sells itself. Because I was convinced at the Make & Take Session I wanted this tape. I placed my order. I learned so much from these 3 men with regards to displaying products, promoting products, product demos, etc. It was extremely educational. I truly appreciated their insights and suggestions. Let me just say, I got way more than I expected while setting up this new account.

This tape comes in three sizes and three colors. Please browse my shop and you will find the other two sizes. I am already using all three sizes and I am ready to put the old desk tape dispenser back on my desk.

I do multiple shipping discounts!! Please browse my shop and select another item or two to add to your purchase.
Learn more about the shop and process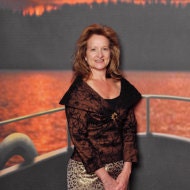 Lori Bushnell
PLUS Glue Tape - Double Sided, Green Barrell Dispenser, Refillable. Easy to Hold and Use (NIP)
---