Sinful. Sultry. Haunting. For the deepest, darkest shadows in you.
Attract and seduce a lover, bring romance into your life, or renew love with the aid of the enchantingly magical aroma of luxuriously concentrated BLACK MAGIC dark amber oil perfume potion charged with a pentalpha of empowered tiny amber pebbles.
An exclusive original of WITCHCRAFTS Artisan Alchemy™, all natural BLACK MAGIC is contained in a lovely clear crystal teardrop cruet perfume bottle capped with a tightly fitting glass stopper. Adorned with handmade Midnight ribbons, BLACK MAGIC will leave your lover breathless.
1/3 ounce concentrated perfume oil
Comes beautifully packaged in a black velvet gift bag.
★ Masterfully compounded in the full spirit of authentic traditional Old European Witchcraft using an artful array of premium quality oils including pure absolutes, essentials and cruelty-free phthalate-free essences (in place of animal-derived oils like Ambergris), each original recipe oil blend from WITCHCRAFTS ARTISAN ALCHEMY® is carefully formulated for high impact enhancement of your own magical consciousness. Empowered with the sacred energies of premium quality organic herbs, heartwoods, barks, resins, saps, natural curios and crystals, witch-charged alchemical potions from WITCHCRAFTS ARTISAN ALCHEMY® are fused with select certified organic carrier oils naturally preserved with certified organic Rosemary extract, the number one choice of traditional herbalists for the natural preservation of hand made perfume oils and other herbal compounds. Rosemary's concentration of the key antioxidant rosmarinic acid allows me to use it very sparingly to effectively stabilize oil shelf life without influencing the exquisite aromatic nature of the expertly blended oils I offer to you at WITCHCRAFTS ARTISAN ALCHEMY®. Naturally preserved, uniquely formulated, premium quality oils potently empowered with only the finest ingredients is what you will receive when you purchase an oil from WITCHCRAFTS ARTISAN ALCHEMY®. ★ Simply the finest. ★
~~~~~~~~~~~~~~~~~~~~~~~~~~~
WITCHCRAFTS ARTISAN ALCHEMY® shall not be held responsible for any injuries, damages, or losses resulting from the use or misuse of products purchased from my shoppe. Purchasing my products signifies your acceptance of this statement and releases me from all liability.
https://www.etsy.com/shop/ArtisanWitchcrafts/policy
All potions by WITCHCRAFTS ARTISAN ALCHEMY® are for external use only and are not for ingestion or internal use of any kind.
WITCHCRAFTS ARTISAN ALCHEMY® does not guarantee the outcome of any ritual or spell with the use of my products. My products are intended for use as aids in spiritual and ritual work.
It is the responsibility of the buyer to educate herself or himself regarding herbs and product ingredients. It is the policy of WITCHCRAFTS ARTISAN ALCHEMY® to not offer advice or teach regarding the medical use or natural chemical properties of herbs, herbal compounds, botanicals, oils or any other product ingredient. If you are pregnant, nursing or on medications, please check with your family doctor before using any new product. As with any natural or synthetic ingredient, the possibility of allergic reaction is not eliminated. If you experience any discomfort or abnormal reaction, discontinue use and consult a medical professional.
All content of this shoppe © WITCHCRAFTS ARTISAN ALCHEMY® . No part of the content including product design(s), product image(s), product description(s), product trade name(s), product(s) and unique product concept(s) may be used without prior express written permission. All rights reserved.
Learn more about the shop and process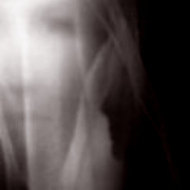 Lori, the Witch of Witchcrafts Artisan Alchemy
Frequently asked questions about ArtisanWitchcrafts
BLACK MAGIC Luxurious Sultry Amber Witchcrafts Artisan Alchemy Perfume Oil in Black Velvet Gift Bag for the Deepest Darkest Shadows in You
Listed on Sep 23, 2016
17634 views