Zombie Rosie the Riveter Pendant Necklace Goth Horror Feminist Psychobilly Living Dead Zombie Apocalypse Undead. Gothic Dark Art Pop Surrealism Lowbrow.
Zombies are a favorite design element for us in making products. As big fans of Zombie movies and TV shows like "The Walking Dead" and George Romero's "Return of the Living Dead", we are obsessed with Zombies. They are at once creepy, scary, and represent a type of horror that is both chilling and dark. Since the living dead can represent those we once loved who are now trying to kill us and eat us, they have a special place in the annals of horror monsters!
Who doesn't freak out at a reanimated human corpse with a hunger for tasty human flesh? At the same time, zombies can be fun if they are parodied. Our designs run the gamut of these two sides of the horror coin. These items are perfect for any fans of the Undead, zombie walks, monsters, horror movies, fantasy, Voodoo, ghouls, and freaky things. These make excellent quality gifts too and will dress up any horror outfit or costume. You will certainly be very fashionable during the Zombie apocalypse in any case!
Item: Black Hand Casted Pendant on Silver-Tone Ball Chain Necklace
Pendant Color: Painted Black on Front
Pendant Material: Kiln Metal
Pendant Size: 2 by 1.5 inches
Chain Color: Silver-Tone
Chain Length/Type: 18 inch ball-chain
Every hand casted Sweetheartsinner necklace comes with an Sweetheartsinner original designed packaging. You will receive your necklace on a colorful Sweetheartsinner card in mylar wrapping for its protection. You can cut the chain down to a shorter length if you desire. The ball chain is removable if you wish to replace it with your own chain.
This zombie themed necklace makes a perfect, affordable gift for teachers, loved ones, birthdays, weddings, holidays, anniversaries, sisters, brothers, grandmothers, friends, extended family, and of course, a little something special for yourself! Also makes a great Christmas stocking stuffer!
Ships directly from the USA.
Visit my shop homepage for more necklaces:
https://www.etsy.com/shop/sweetheartsinner
Learn more about their shop and process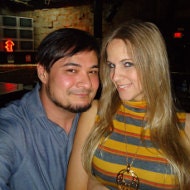 Truman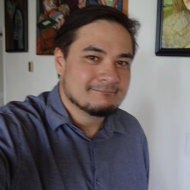 Truman
Zombie Rosie the Riveter Pendant Necklace Goth Horror Feminist Psychobilly Living Dead Zombie Apocalypse Undead
---