This is a stunning large french antique lace tablecloth. It is handmade tap lace type tablecloth with no sections of material, just lace.
It would look stunning on a table or put on the top of bedding on a bed.

It is an antique. Made in the late 1800's. I think it is a type of tape lace or battenberg but cant be totally sure.

The colour is slightly grey so I guess it started off white and has discoloured over the years.

Size:
length:215cm (84.5 inches)
width:172cm (67.7 inches)


CONDITION:This tablecloth is worn and has a lot of loose threads. There are holes where the inbetween threads have broken or come loose. There are many holes where the threads inbetween have come loose.
The edges are worn and the points of the lace in some places are worn through,torn or unravelled.
It is worn and has holes.It is now a dull off white/slightly grey colour.

Almost all of the large tape lace part is there so its just the inner threads that need restitched.
There are no extremely big holes but some the size of the palm of ones hand but if you just catch the threads, most. can be repaired.

Even with the holes, one can use it on a bed or as decor. It is really a beautiful part of history.

Please note that I ship from France so shipping times are longer.
Learn more about the shop and process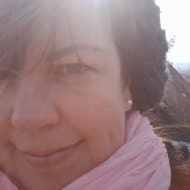 Hayley Flurer
antique french lace tablecloth
Listed on Jan 20, 2013
1746 views