Vinyl Record bowls makes for mod home & office décor, unique gift baskets, useful housewares, great gifts (wedding, housewarming, birthdays, anniversaries...), and/or as party favors and décor!
Give a set of 6, or break up the set to provide a unique gift to several folks (including yourself)! Premium gift tags are included with every order.
RECYCLING ROCKS.
Respectfully Refashioned Repurposed Reloved Record Bowls ~
Greetings from Georgia, USA.
For many years, record albums have been an enjoyable hobby of mine (1400+ in current collection). Today I'd like to share the passion with you, & put a unique spin on office décor, housewares, gift baskets… using upcycled RECORDS. These music icons/relics of yesteryear, are seeing the light of day as FUN-tional pieces of art & music history. Every reloved record retains the look and feel of their previously enjoyed grooved & groovy Grooves. Each one begins its new life getting cleaned/shined up, with a (homemade) effective & environmentally friendly cleaner. The paper labels (top & bottom) are reverently covered with a protective plastic laminate.
Eco, Retro, & FUNtional...
The set of 6 matches in regards to their refined, star shapes. Each unique container is very sturdy, (some would say "unbreakable"), and set of 6 is neatly STACKABLE. One of my personal fav uses for them is around my work studio as attractive "catch alls"; (you know similar to that drawer for all those little odds & ends). You'll find these are great for containing lots of items.
6 record bowl set "Music Lovers Special":
♥ Yes you can personalize by selecting the genre/decade! Suggestions are provided below. Mix and match is fine. BTW, we've been known to even work with particular "themes", depending on availability. (Examples of past theme requests have been – oldies, truck driving occupation, Mormon, piano players, and even "car washes"…)
♥ In addition to the above, you can make suggestions for SPECIFIC record titles or recording artists however they are NOT guaranteed. (Keep in mind, this is a discounted special, sorry, no Beatles, Zeppelin… & only vintage records are available). If you require specific titles or artist, upgraded pricing/options are possible; please contact us.
♥ If you DO NOT provide your music styling preferences, (in a note at checkout, or shortly thereafter), rest assured you will receive a thoughtful ensemble set, (from my own personal collection), you are sure to enjoy.
GENRE/Decades/THEMES
SUGGESTIONS for your Set of 6 RECORDS (mix & match is fine)
Movie Soundtracks
Popular Top 40 (vintage)
Wedding/Love and/or Romantic
1980s, 1970s, 1960s, 1950s, and/or 1940s
Children's Music
Christian
LGBT
Folk, Classical, Jazz, Swing, or Opera
Broadway/Musicals
Stand up comedians
Hip Hop
R&B/Soul
Fitness/Exercise
Guitar, Dance, or Piano
LABELS:
Each record's two labels (top & bottom) are water & oil resistant, protected with sturdy plastic laminate. In addition, one can also appreciate how the crystal clear (semi-gloss) laminate makes each label's text & colors "PoP" (appear more rich & vibrant), providing for a more high-end and finished appearance.
SIZE:
Approximately 10 inches at their widest points at top, the inside bottom is 4.5 inches in diameter, and sloped walls are almost 4 inches tall. Record center holes are open, (7mm, 1/4" diameter).
INSTRUCTIONS for PURCHASING: If more than 1 set is desired, change the quantity via the drop down menu above on right, then click "add to cart". Optional: provide music preference(s) in the "note to seller" box on the checkout page, or in a note shortly thereafter. Records are sold in sets of 6. If 3 or more sets (of this already highly reduced special) is desired, feel free to contact me.
SHIPPING:
(U.S.A. only). Records bowls are shipped out in 1 to 4 days to you (or your gift recipient) via USPS priority "2-day delivery". (If you have a close deadline, please let me know, and I will get your set packaged and shipped out even faster than normal.
You will receive an email notice with tracking link. ~~The set of record bowls is quite heavy making shipping cost outside of U.S. prohibitive therefore NO INTERNATIONAL SHIPPING.
GIFT TAGS / Care instructions Tag:
Every set comes with an attractive gift tag and its reverse side provides written easy-care instructions. Need more than one gift/care tag? Leave a note at check out (or afterwards) with the quantity of tags needed or you'll receive just one gift tag with the care instructions.
SHIP DIRECTLY to a gift recipient:
Nice presentation is included with every order. Premium & festive tissue paper, professionally packed in a sturdy square box, & delivered to gift recipient's front door, with a handsome GIFT TAG. You can, and our encouraged to, include a personalized message. (Let us know).
LARGE QUANTITIES:
Record bowls are available in bulk. (3 or more sets) For example, last year I shipped out a quantity 72, in one box :-)
Any order can be shipped economy, for customer savings. Please contact me for more information.
FUN GIFTING IDEAS: Giving gifts is "my thing" -you have to agree it's highly enjoyable. A few years ago, I discovered the benefits of custom gift baskets using authentic RECORD bowls, when delegated the task to pick out the company's employees' Christmas gifts. Well, being the creative one, with record bowls in mind, I went to a "World Market" (an eclectic import store), & made selections of exotic foods and candies, & fixed them up in attractive gift baskets, using records bowls. (They were a BIG hit!)
****Useful tips / ideas for gift baskets, first of all, avoid using a rattan basket (likely to end up in the "donate me" pile). Rather use a fun yet sturdy vinyl record container for the basket, and provide them a gift they will keep & actually use, plus remember your originality, for years to come. Here's a tip- for selections, sometimes I go to the "Everything's a Dollar" blowout store for several goodies. BTW, the Mylar wrap and bags (tinted colors or clear) often used to encase gift baskets can now be found at every Wal-Mart, and at craft stores; (in a pinch I have had success with saran wrap, & one could use gift tissue paper, to encase bowl.) Additional inspiration: tailor your gift basket to fit the recipients' personality -for example, for a Groovy Gardener- perhaps line record bowl with dried moss, place on top a garden trowel, packs of flower seeds, colorful gardening gloves, a how-to or joy of nature book…. Finish with jute twine, a silk flower, or a bow of pretty green ribbon - (bowl can then be used afterwards to display a houseplant). Here's another idea: as a recent customer mentioned concerning gifting to her nephews, whom she said "are hard to buy for". She selected records in the MOVIE SOUNDTRACK genre, placing inside each record bowl gift basket 2 movie Theatre Tickets, she added packs of microwave popcorn, <idea: varieties of gourmet popcorn seasonings>, next she included a DVD, <idea: an old VHS tape from a thrift store- gag gift>, then she topped off with classic theatre candies, Sugar Babies, Dots, Mike & Ikes.
What are some of your ideas??
RADgiftsAndJewelry.etsy.com
~ "Celebrating the World, and YOU"
Learn more about the shop and process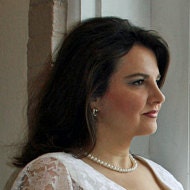 Regina Rae
Album Bowls Set of 6. YOUR CHOICE. Vintage Vinyl Records. Great for weddings, lovers of music rock country 70s 60s 50s party Classical etc
---
Overview
Handmade item
Occasion: Wedding
Only ships within

United States

.
Feedback: 772 reviews
Favorited by: 139 people
Shop similar items from sellers around the world