This listing is for my 2 hottest sauces in a 5oz size. Both are as hot as a sauce should be naturally- anything hotter is likely to have extract in it. These are all natural and have the full impact of the peppers (our nagas register at 1.6 million SHU and the Trinidads at 1.4).
These sauces are for true pepper heads only and should not be bought as a novelty. While I will admit it's always funny to watch people taste something hot, the heat level on these can cause damage to those who are not use to eating super hot peppers.

Do not drink the sauce straight. Do not feed it to young children or animals.

"Psalms 22:1 Reserve"
This sauce is a concentrated version of the original "Psalms 22:1" which contains the hottest peppers in the world rating at just over 1.6 million on the Scoville scale. The flavor is a tangy vinegar base with a very subtle fruitiness from the peppers and carrot along with a hint of smoky black pepper. This sauce was designed to answer the question, "But do you have anything really hot?" Yes, yes we do. When cooking, add one drop at a time. Too much will ruin your food, but the right amount will make it exquisite.

"Painslut"
I think the name kind of says it all. This gourmet sauce is the result of a summer's long endeavor to create a sauce not just hot enough for the strongest pepper head but also delicious enough to actually use. We begin with an oregano-infused balsamic vinegar that was aged for 20 years as the base. Then we add vine-ripe tomatoes and smoked sea salts. The heat is designed to hit you in the front thanks to some Thai hots, and then get you in the back with the undeniable Trinidad Scorpion. This sauce gives new meaning to the phrase "hurt so good".

Please note, due to the heat level of these sauces, I am obliged by my insurance to enact a waiver of liability: Purchase of these sauces signifies a binding legal agreement that you fully understand that this sauce is wicked hot and have been informed of the risks of use; you further agree to inform any third party you give this sauce to of the risks involved. Should injury arise, you hold harmless Sadistic Mistress Sauces LLC and her affiliates.
(My personal opinion is that it's not really hot enough to make this much of a fuss over especially if you are used to hot sauces, but if I don't include the waiver no doubt some yokel will try to sue me because he drank a bottle on a dare and had to have his stomach pumped.)

Devil in the Details:
While there are no artificial ingredients or additives whatsoever, all sauces are shelf stable, but I suggest keeping them in the fridge to protect the flavor. The sauces are not only *vegan but gluten, soy, and peanut free (though I cannot guarantee that the kitchen does not contain traces of these allergens). The ingredient list is posted in the materials section. If you have any more specific questions, please feel free to convo me.

All hot sauces are made from organic farm fresh peppers in a sanitary environment. These aren't something I just cooked up in my kitchen one day for my friends. Well, they are, but then I had to pay the state of KY much money to send a food inspector out to certify the kitchen I cook in (a commercial space provided by the university), myself (certified food service manager), and my process (tedious pepper pulping, constant fumigation, hot-fill bottling, and bleach cleaning). Rest assured that each bottle has been painstakingly prepared with the utmost care and concern towards quality and safety.

A NOTE ABOUT SHIPPING: West Coast shipping costs $11. A $2.50 surcharge will be required for this order. Sorry.
Learn more about the shop and process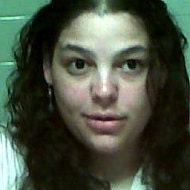 rikki j
Sadistic Mistress Sauces wickedly hot 2 pack "Psalms 22:1 Reserve" & "Painslut" 5oz bottle hot sauce w/ ghost peppers and trinidad scorpions
Overview
Handmade item
Materials:

peppers, spices, goodness, vinegar

Only ships within

United States

.
Feedback: 132 reviews
Favorited by: 97 people
Listed on Oct 30, 2016
2785 views