This item sold on January 17, 2013.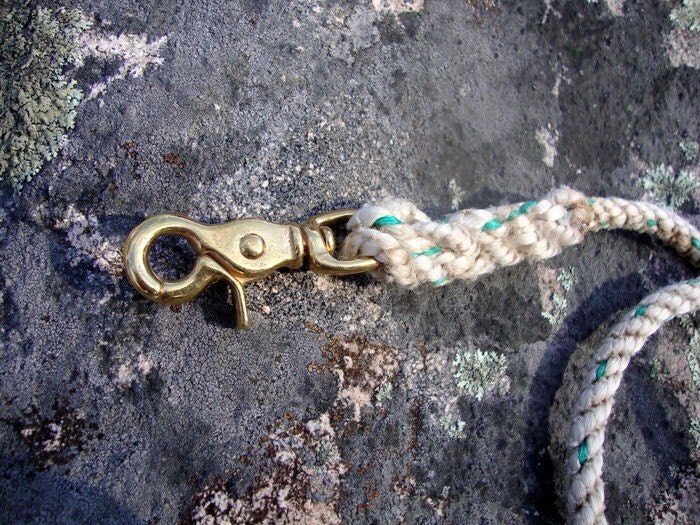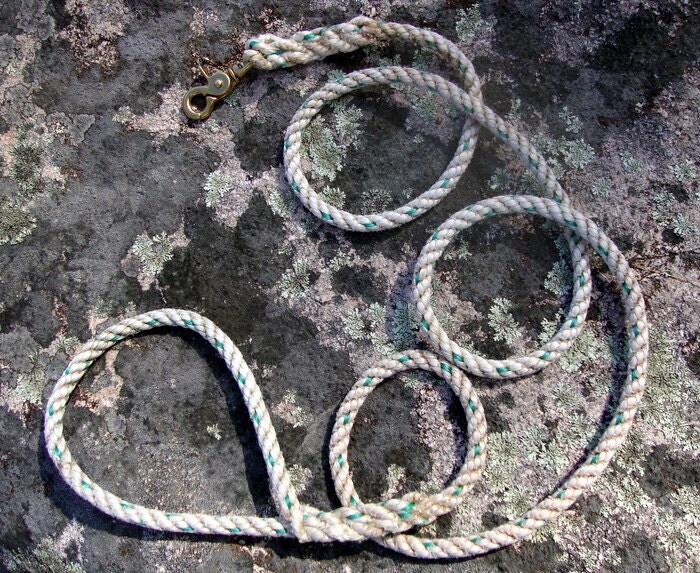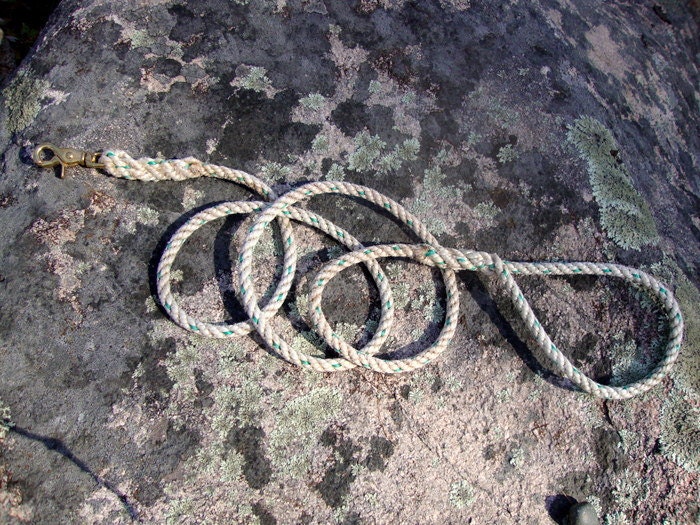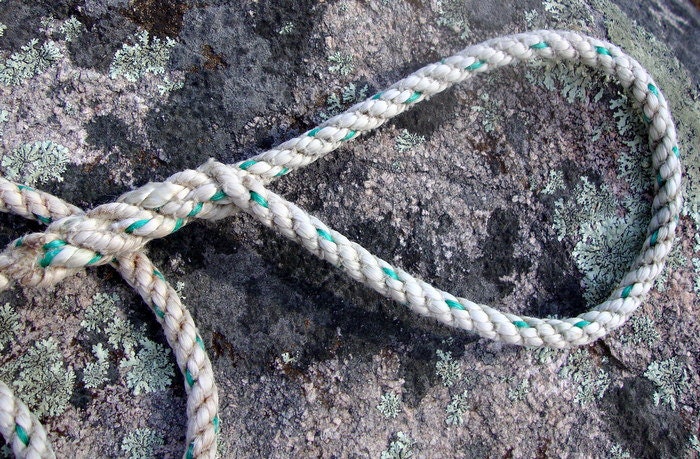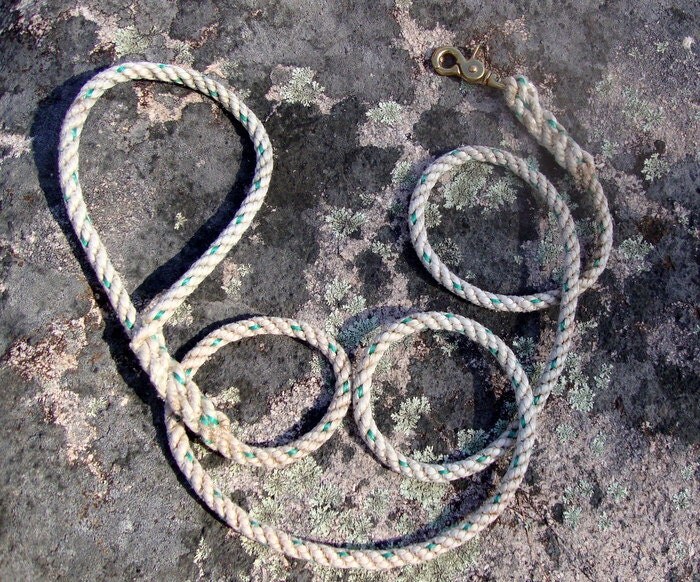 Nicely weathered and softened Rope Leash. Beige with nice flecks of Green coloring. Measures a little under 6 FEET 6 INCHES from end to end by 1/2" thick. High Quality Brass closure. This is a GREAT soft/strong rope with lots of "I've been to sea character!

-$2 of every purchase price will be donated to the ASPCA.

-All of the Leashes loops are hand woven, heat bonded, and tested for great strength and durability.

-All Leashes are made from abandoned and lost Fishing and Lobster trap Rope that I have gathered and untangled from the rocky coast of Maine and New Hampshire and they have all spent time at sea in the cold gulf of Maine. I started collecting the rope in part to clean up the coast I love and reduce the risk of entanglement of whales and other sea life, and in part because I hated to see this nice rope go to waste! Most was found after severe nor-easters and off shore hurricanes. (note I never cut rope from intact traps or identifiable buoys)

I Greatly appreciate your purchases, and would like to thank you for your support of this project.
Handmade Repurposed Nautical Dog or other Pet Leash / Lead, Made from Reclaimed Lobster trap Rope
---