This item sold on May 15, 2013.

To discover the variety of woodworking I do please visit,
http://www.etsy.com/shop/StudioNorthernLights
Wood: Cocobolo & Padauk
Length: 9"
Diameter: 7/8"
Weight: 2.0 oz
Crafted: November 30, 2011
This is a medim sized wand. The beauty of this wand is in the detail of the design and the color of the wood. The brightly colored Cocobolo and Padauk are all natural; no dye or stain has been added. Both woods are hard and dense.
This wand is a unique quality handcrafted work of art. I sanded it super smooth on the lathe to 1000 grit. Then it was buffed with a finish of shellac and natural waxes. Handle and shaft woods are doweled and glued together with epoxy before it is turned on the lathe.
Custom Orders –
I work in a variety of domestic and exotic woods and would love to do custom work if you wish to create your own design. Email me via Etsy with your wand, turning projects or other wood working ideas.
Magical qualities of wood used to make wand:
Cocobolo:
Wood Origin: Mexico to South America
Gender Association: Very strongly Masculine
Planetary Association: Mercury, Jupiter
Elemental Association: Fire
Other magical properties:
Cocobolo is the wood of passion. Within it courses the energy of the flame, burning hot with desire, sexuality, ambition, adventure, even rage. A purely masculine energy radiates from the wood. This wood's energy would be a good tool for goal-oriented people. It will encourage ambition and achievement, and a thirst for knowledge and understanding in whatever the matter is at hand. Cocobolo boosts intuitive luck, but can lead to rash or hasty decisions. Its energy is adventurous, and may lead a person into danger or travel far from their level of usual comfort. This is not necessarily a bad thing.
Padauk
Wood Origin: Africa, Gabon region
Gender Association: Masculine
Planetary Association: Mars
Elemental Association: Fire
Other magical properties:
A powerful yet chaotic wood, Padauk is not at all recommended for those new to The Craft. The energy of this wood is constantly changing, randomly fluctuating. It would, however, be an amazing wood for healing magic if one could learn to harness the chaotic energy within.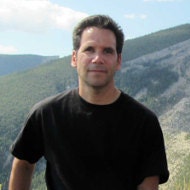 Chuck Cooke
Harry Potter Inspired Wood Wand - Cocobolo & Padauk
---
Overview
Handmade item
Materials:

cocobolo, padauk

Ships worldwide from

United States

Feedback: 128 reviews
Favorited by: 3 people