With so much conflicting advice available online regarding Etsy's relevancy changes in October 2016, I felt it necessary to simplify and clarify what Sellers should actually do. It is in fact quite simple but sifting through the ocean of information out there can be overwhelming so this Guide will take you through the process step-by step.

The Etsy relevancy search works in much the same way as for search engines so you'll find that if you apply these methods, you'll not only get increased views on Etsy but also from Google and other search engines.

You can stop being confused with our Guide! I have been studying the relevancy searches and collating information to give you very concise advice and tips.

The Guide is very easy to follow and explains clearly what you should be doing to get your items found. It encompasses all you need to add to your listings to get the best results from Etsy's relevancy search function.

The Guide is 11 pages long and contains 3400 words. This Guide will not give you specific keywords for your products, it contains general information about Etsy's relevancy search.

° Please note: This Guide has been written to take into account all of the recent changes to Etsy's relevancy search function.

-------------------------------------------------------------------------------------------------------
Testimonials from happy customers:

¤ this guide on etsy tagging is the best $4 I ever spent. I have not yet had time to update all my listings (updated about 75%) and I still saw an 83% increase in my sales during this years holiday sales vs. last year's holiday season on my main etsy shop. yes, an 83% increase--that's huge! do not hesitate to make this purchase--you will not regret it.

¤ Very helpful ! Will ask for more advise in the future .

¤ A real find and an Etsy must have. Thank you!

¤ Easy to understand, I found it well worth the money.

¤ Really helpful guide, just what I needed. Thank you!

¤ Really hepful guide to try and navigate the minefield that is tagging. Thank you.

¤ Great guide! I'd read a lot in Etsy forums and online, but this guide makes it clear. There's a lot of misinformation out there. This guide explains how to increase visibility for FREE using your shop tags. I greatly misunderstood a whole lot about tagging before this. This guide is more than worth it, it's Necessary for selling on Etsy, as google and other search engine SEO's work differently. I'm glad I have only 60 items or so in my shop, if I'd waited until I had 300 or so like I plan, it would've taken forever to go back and fix!! With that said, I have a lot of homework to do... !) It's been a few weeks now, and my views are increasing from the new keywords I edited according to her guide. Sales are increasing too!) This is a MUST HAVE!

___________________________________________________________

>>>>>Once purchase is made through paypal, You will be sent an email within 1-5 minutes so that you can download your purchase! No more waiting for snail mail! <<<<<


Eureka Guides are copyrighted and may not be copied in their entirety or in part or passed on to anyone else.
Learn more about the shop and process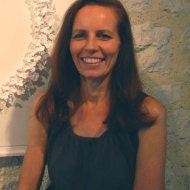 Cathy
Etsy Relevancy Tutorial - Understand Relevancy & Get Your Listings Found SEO Guide
---
Listed on Feb 15, 2017
10782 views