This item sold on November 7, 2014.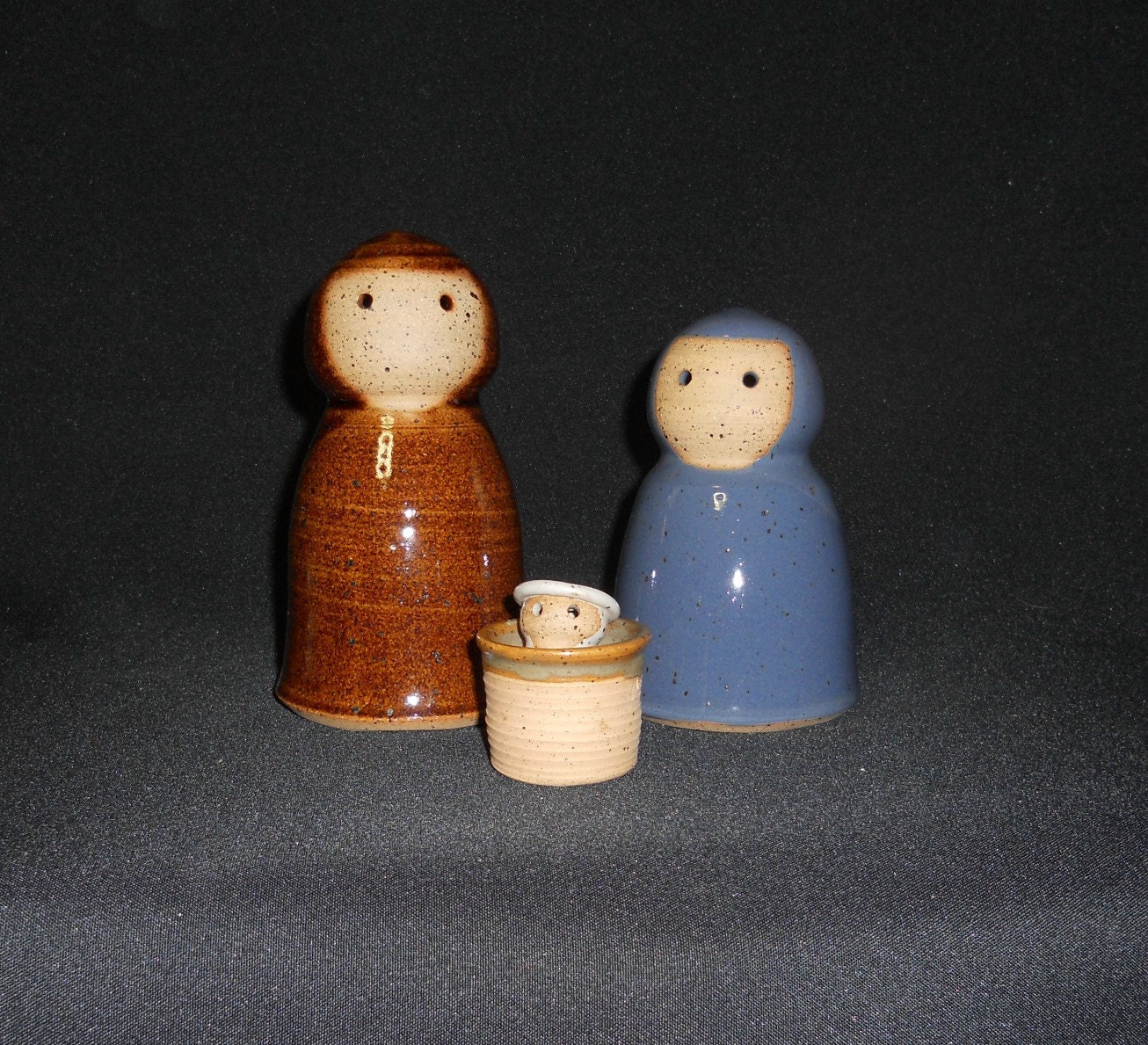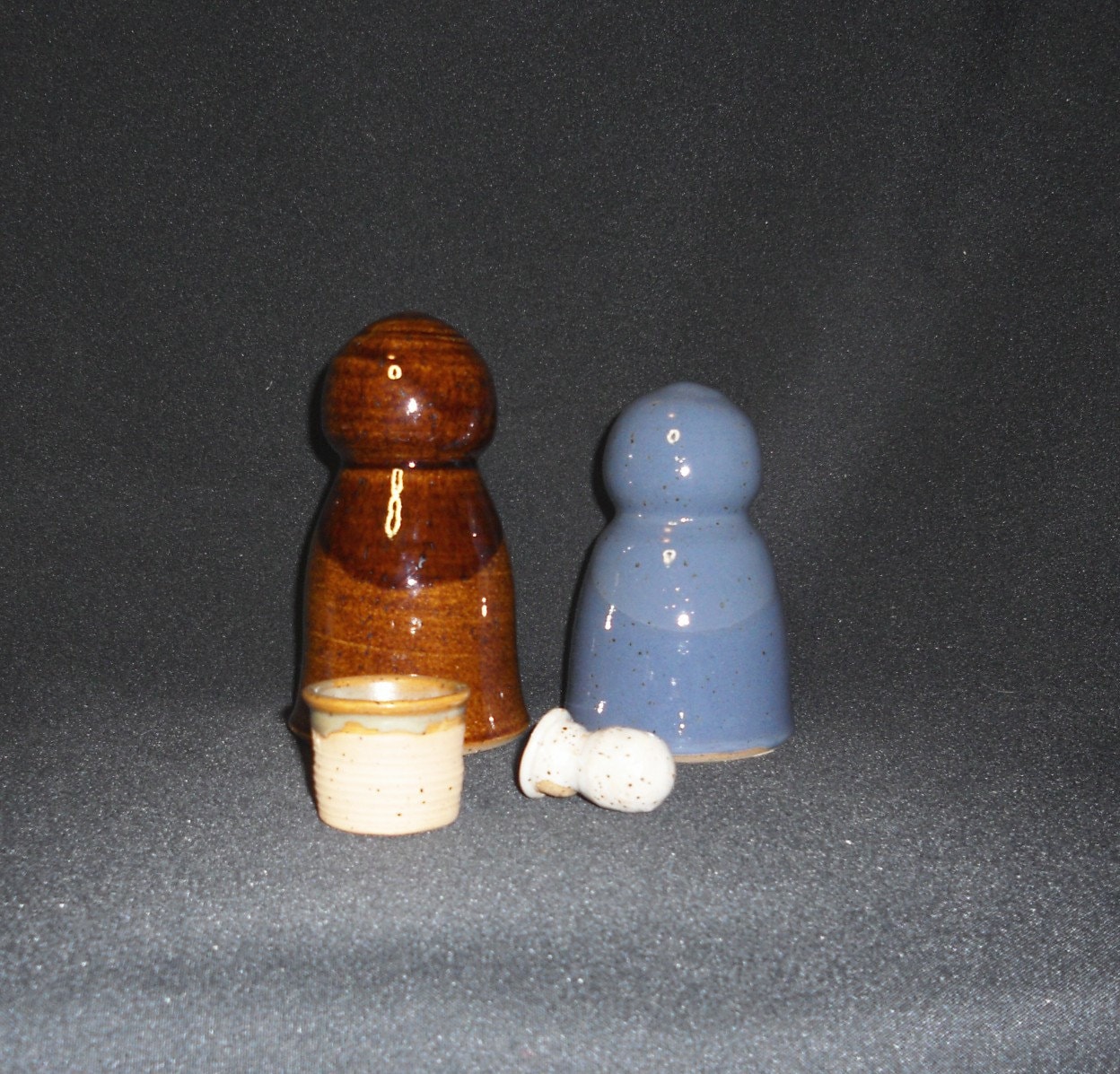 A Christmas delight for every pottery-lover or nativity-collector!

This is a simple, symbolic nativity set to use at Christmas or display throughout the year - some of our customers do.
We make them in four sizes. This set is the small size.
Each piece is thrown on the wheel in a dark brown, speckled clay. Joseph is glazed in a dark brown. Mary is glazed in a medium blue. Jesus is glazed in a matte off-white. The manger is glazed on the inside and rim only in a matte silver-sage. The faces are left un-glazed. Jesus wears a halo.

This listing is for the four piece set - Jesus, Joseph, Mary and the manger.
Joseph is 5.75" tall and 3.25" across. Mary is 4.75" tall and 3" across. Jesus is almost 1.75" long and 1" across. The manger is 1.5" high and 1.5" across.
Nativity Set - small - 20
---