This item sold on May 15, 2015.

Item Number: 46 HM 11:29
Object: Hairstick
Category: Personal – Hair Accessories
Material: Bone, crackled acrylic, copper
Length: Total length of 5.5 inches, with 4.5 usable length
Artifact Analysis:
Dragons are no strangers to the Landus Fantasticus—indeed, there are several of them found throughout the land. Each is known for its unique and differentiating characteristics. There is the Sunburst Dragon, the Rain Dragon, the Autumn Dragon. There are very few dragons that are known by their real names; it is rare for someone to learn a dragon's name, and live to tell the tale.
Of course, there are exceptions. One such exception is the dragon Neranyth. A regal dragon with shining golden scales and black eyes, Neranyth is one of the largest dragons to ever live.
He is also one of the vainest.
While his draconic nature makes him more likely to eat a human than converse with them, there have been several people who have survived encounters with him. The reason for this is quite simple: those people flattered him.
More than anything, Neranyth enjoys having an adoring audience.
This pair of hairsticks is made in the colors of Neranyth—with coins crackled like dragon scales, and sticks made of black bone, the color of his eyes. Indeed, these hairsticks look as if they could be worn by a traveler in the High Mountains—as a reminder that, if they come across the Golden Dragon, they had best compliment him on his shining scales.
Other Items of Note:
Link back to Wonder and Whimsy:
anafiassa.etsy.com
Link to my other shop, Shining Silmarils:
shiningsilmarils.etsy.com
Address of my blog, where I talk about creating things: anafiassa.blogspot.com
Cataloger's Notes:
Please note that most stories told here—unless otherwise stated—are my original ideas. They are part of a larger work that I am writing and planning on publishing. As such, I would appreciate that they be treated as just that—my intellectual property. Stories that are completely not of my creation will be designated with an item number of BU (Borrowed Universe). I greatly appreciate your cooperation!
Learn more about the shop and process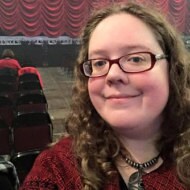 Jenny Kyrlach
Neranyth, the Gold Dragon - Mini Hairsticks
---
Listed on May 5, 2015
142 views