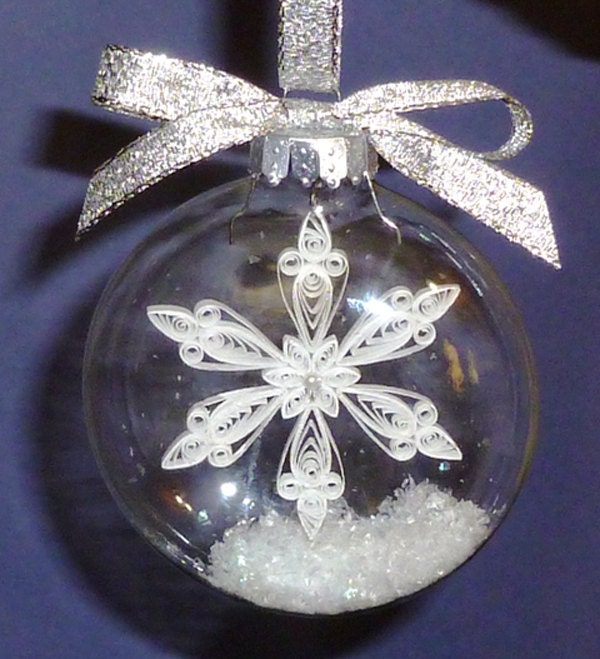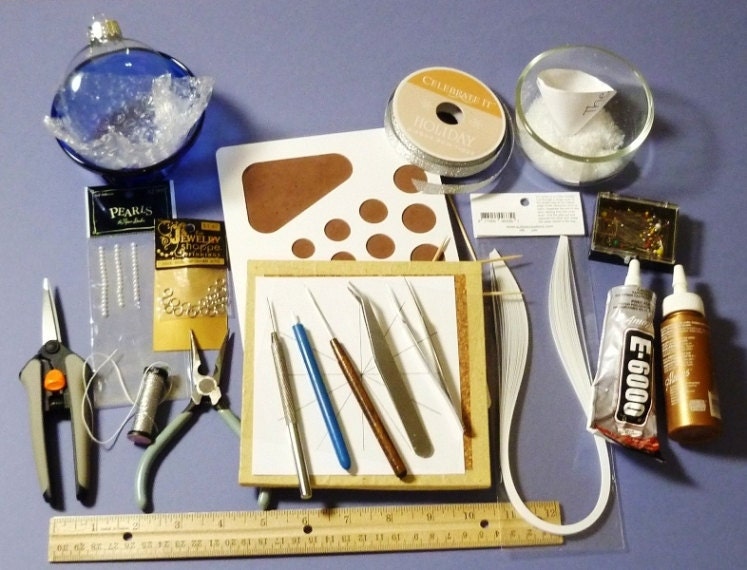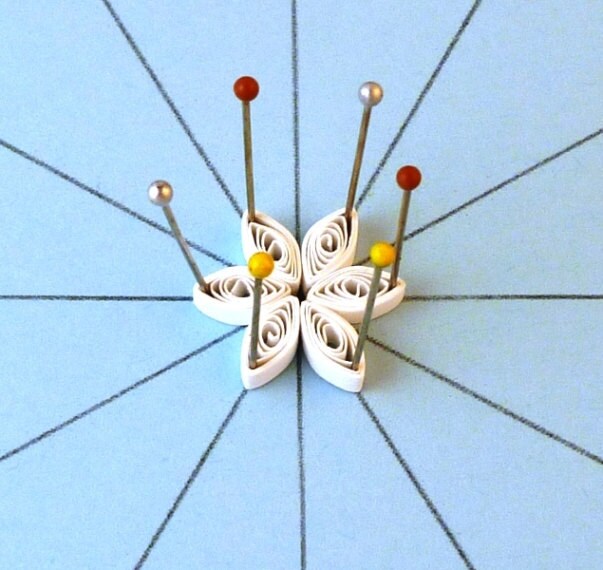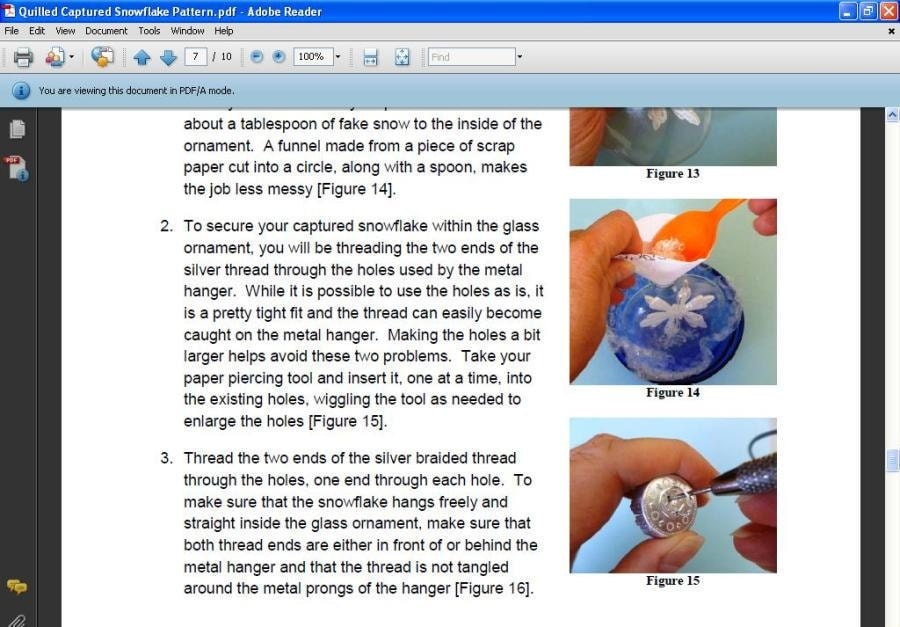 ****PDF instructional TUTORIAL so you can make your own ornament****

Now, you too can create this stunning quilled snowflake captured forever inside a glass ornament – just like a ship in a bottle!

This snowflake is assembled INSIDE the glass ornament. It looks amazing and seems impossible to create, but when you know the tricks, you'll find it's not so hard to do. This year, hang the beauty and wonder of the first snowfall on your tree with a Captured Snowflake ornament.

This 10 page full color PDF file contains:
• Over 5 pages of instructions complete with step-by-step photos,
• Complete materials list with suggested sources
• Quilling shape chart describing how to make each coil and scroll used in the design
• Pattern Guide to help keep your coils symmetrical
• Quilling Guide with helpful tips and basic quilling instructions
----------------------

This is a PDF file which will be available for download upon purchase through Etsy. You will NOT receive the actual quilled ornament. You WILL receive a tutorial explaining how you can make this ornament yourself.

---------------------

The art of quilling (also known as paper filigree) was born over 500 years ago when artists discovered that narrow strips of paper could be rolled, scrolled, fluted, and fringed, and then arranged to create beautiful designs. The original tool used to roll the strips of paper and vellum was the quill of a bird feather, giving this art its name.

Please contact me if you have any questions about this item.
Tutorial -- Quilled Snowflake Inside Glass Ornament Pattern
---